There are so many fun things to do in Henry County, GA! Located just 30 minutes south of Atlanta, there's something for everyone: beautiful parks and farms, quaint towns, and exciting outdoor adventures.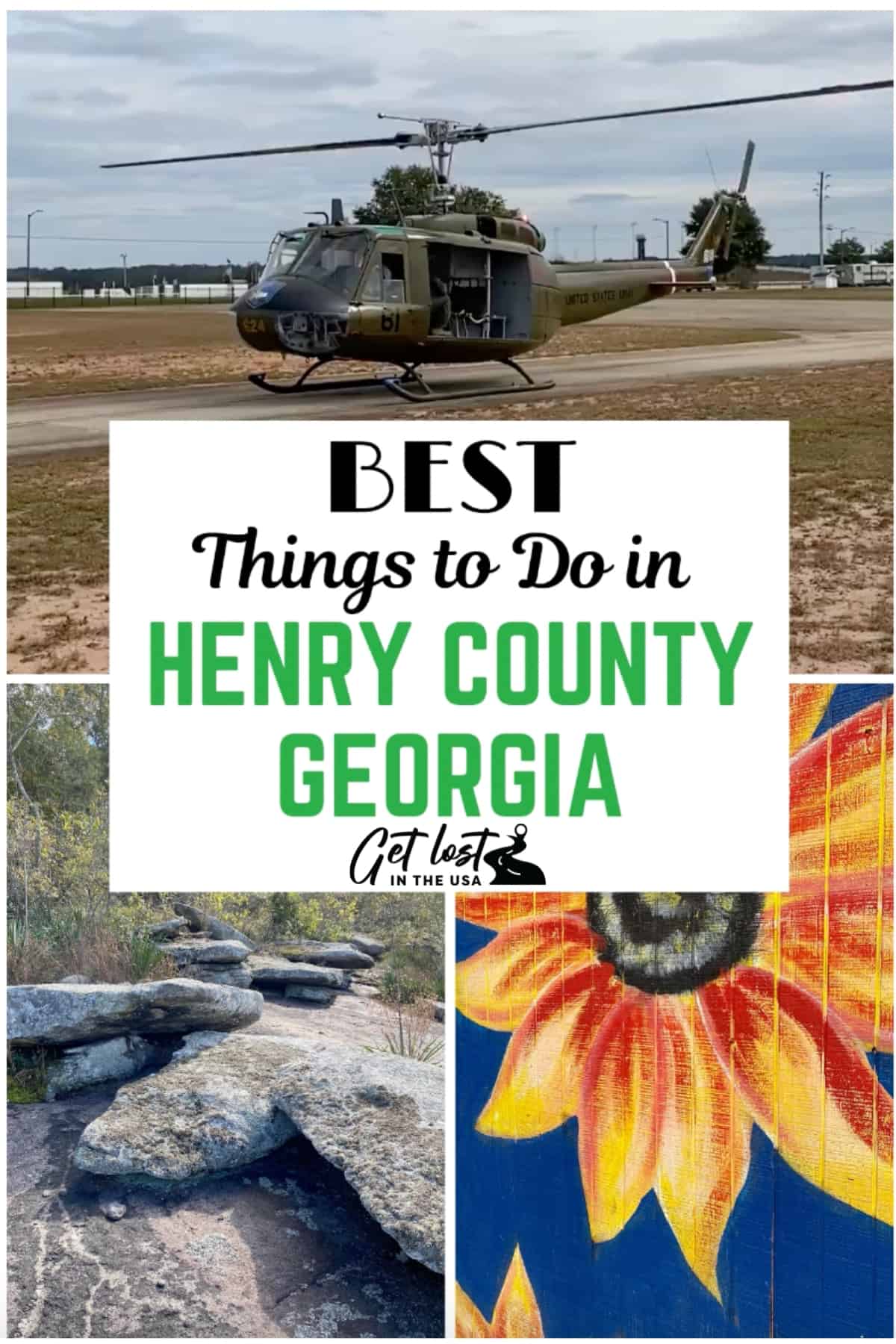 Festivals and Seasonal Events
Things to Do in Stockbridge GA
Visit Panola Mountain State Park
Panola Mountain State Park is a conservation park with a 100-acre granite mountain and opportunities for hiking, bouldering, tree climbing, biking, and more.
Visitors can sign up for ranger-led hikes to the summit with outstanding views. Click here for an activity schedule.
Take in a show at the NEW Stockbridge Amphitheater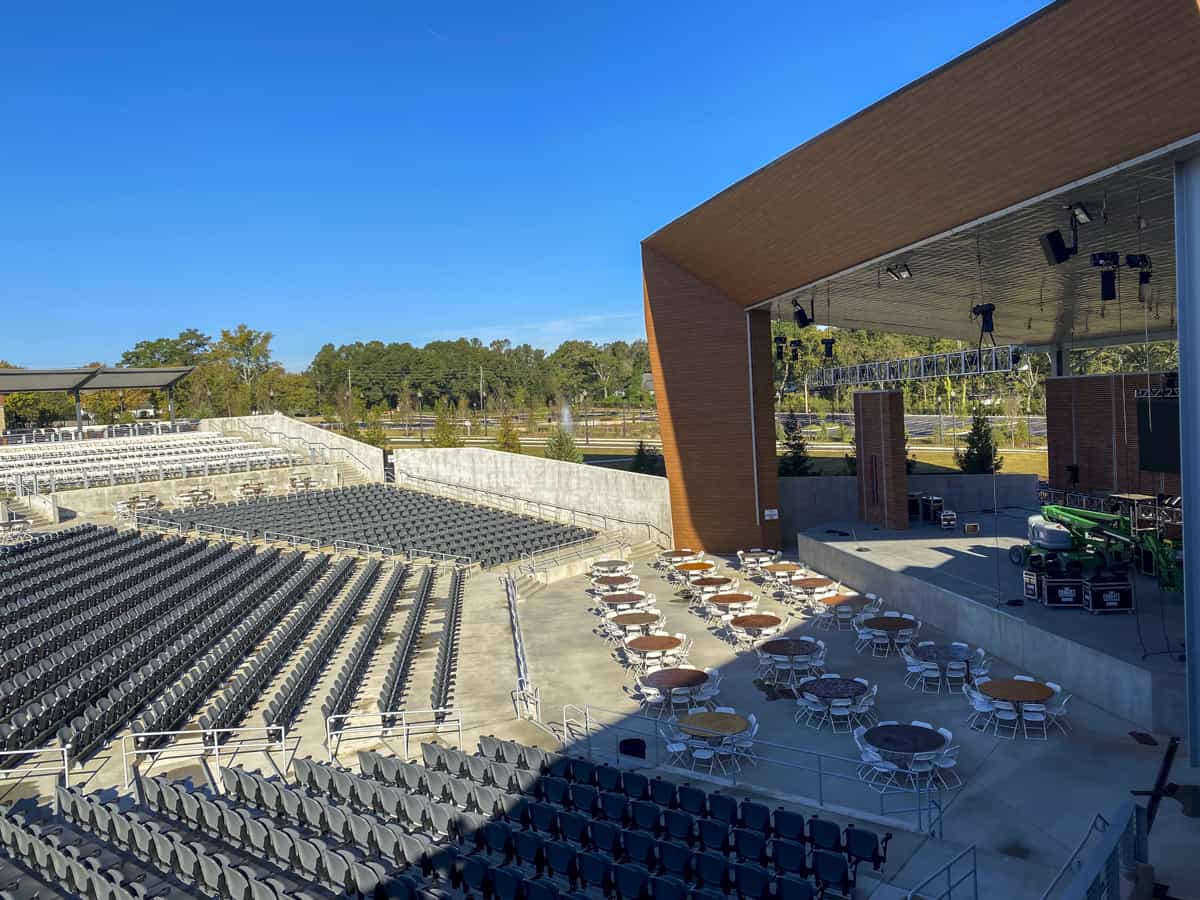 There's not a bad seat in the house at this 3,200 seat amphitheater located in the heart of Stockbridge behind City Hall.
So far, Patti LaBelle, Gladys Knight, and Chaka Khan have performed, and the 2022 concert line-up is sure to be just as impressive.
Celebrate Seasonal Fun at Yule Forest
This incredibly fun Christmas Tree Farm is fun for all ages. Select one of the pre-cut fresh trees or pick out your perfect tree from the fields. The staff will help you cut it, wrap it and load it on your car.
Along with enjoying the festive decorations and holiday ambiance, guests can take hayrides, warm up with free hot apple cider, visit the farm animals and shop in the old country store.
Prior to Christmas tree season, Yule Forest offers pumpkin patch fun, a "Fear the Woods" haunted house, and the opportunity to pick your own flowers.
Hit the Trails
Take in the fresh air and scenic outdoors as you stroll one of the paved walking trails in the public parks.
The three-mile pet-friendly Reeves Creek Trail at Memorial Park is especially beautiful as it winds through woodlands on its way to the creek
Go on a Bushy Tail Art Trail Scavenger Hunt
Little squirrel picnic tables are scattered throughout Henry County, each uniquely handpainted by a local artist.
Many of them are along walking trails in the local parks, and it's fun to hunt for them while enjoying the outdoors.
Shop for Unique Gifts on the Henry County Artisan Trail
This year, get a headstart on your gift list with Georgia-made handcrafted decor, snacks, baked treats, and one-of-a-kind gifts from local retailers, eateries, and farms.
One of my favorite spots on the artisan trail is Barn Beautiful in historic downtown Stockbridge. You'll find repurposed barn wood decor, pottery, jewelry, and uniquely designed gifts for the home. Each wood item is traceable to its original structure, so buyers can see photos and learn a little of the building's history.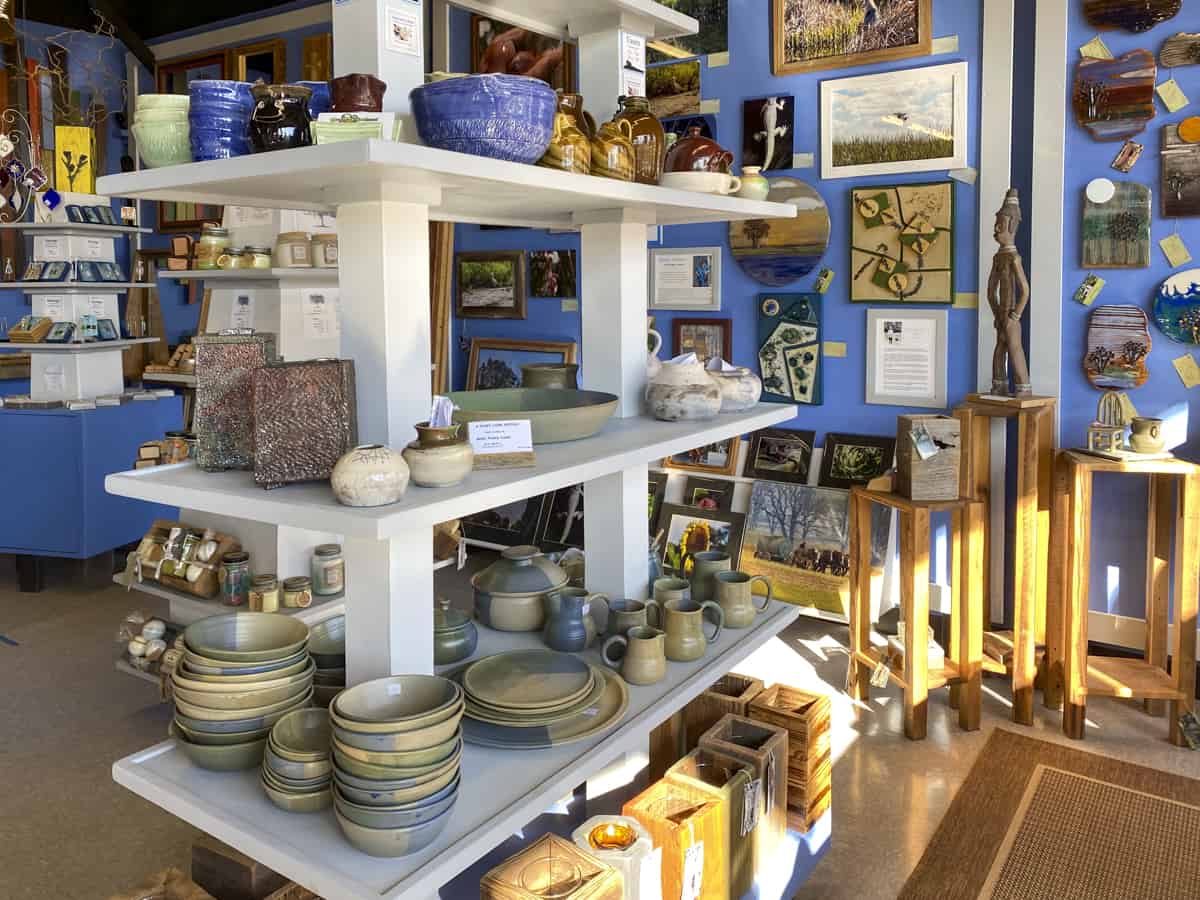 Honor the legacy of "Daddy King"
Rev. Martin Luther King, Sr. was born and raised in Stockbridge, Georgia, and he worshiped at Floyd Chapel Baptist Church as a child.
Once ordained as a minister, he preached his first sermon in this church, and the historic sign out front honors his legacy.
Visit an Old-Timey General Store
The W.D. Miller Store is the oldest continually operating business in Henry County. Sadly, Herman Miller, the 3rd generation proprietor, passed away in early 2021. So, there's not a whole lot for sale inside anymore, but it's still worth a photo op.
If you do stop in, you can browse through the memorabilia. You're also likely to find a few members of the "Breakfast Club" playing a game of Wahoo.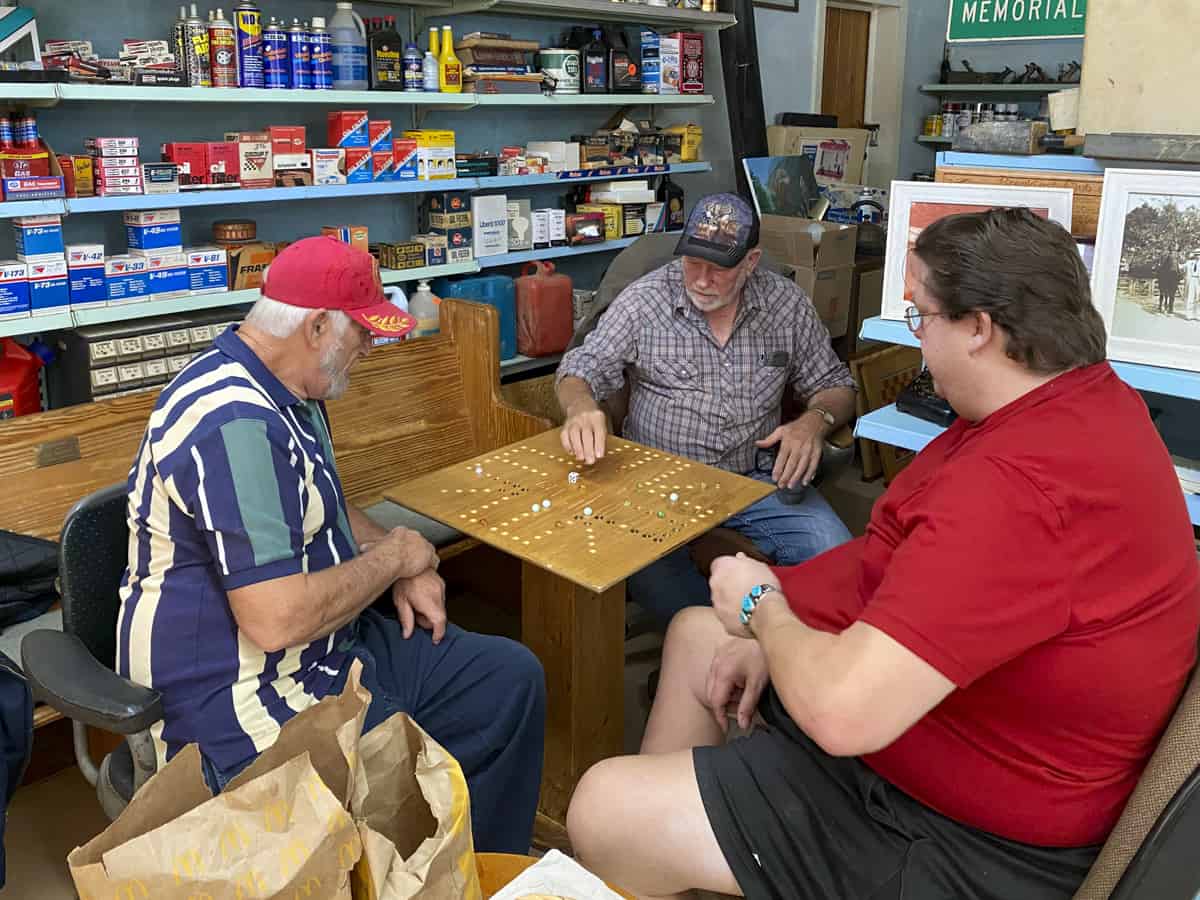 Things to Do in McDonough GA
Plan a Day of Fun at Southern Belle Farm
This family-friendly 330-acre farm offers seasonal "u-pick" opportunities for strawberries, blueberries, blackberries, peaches, muscadines, and scuppernongs. Pre-picked fruit, homemade jams, sauces, and gifts are also available in the farm market.
During pumpkin season, the wildly popular fall-themed extravaganza includes a pumpkin patch, corn maze, pig races, giant slide, jumping pillow, petting zoo, and more.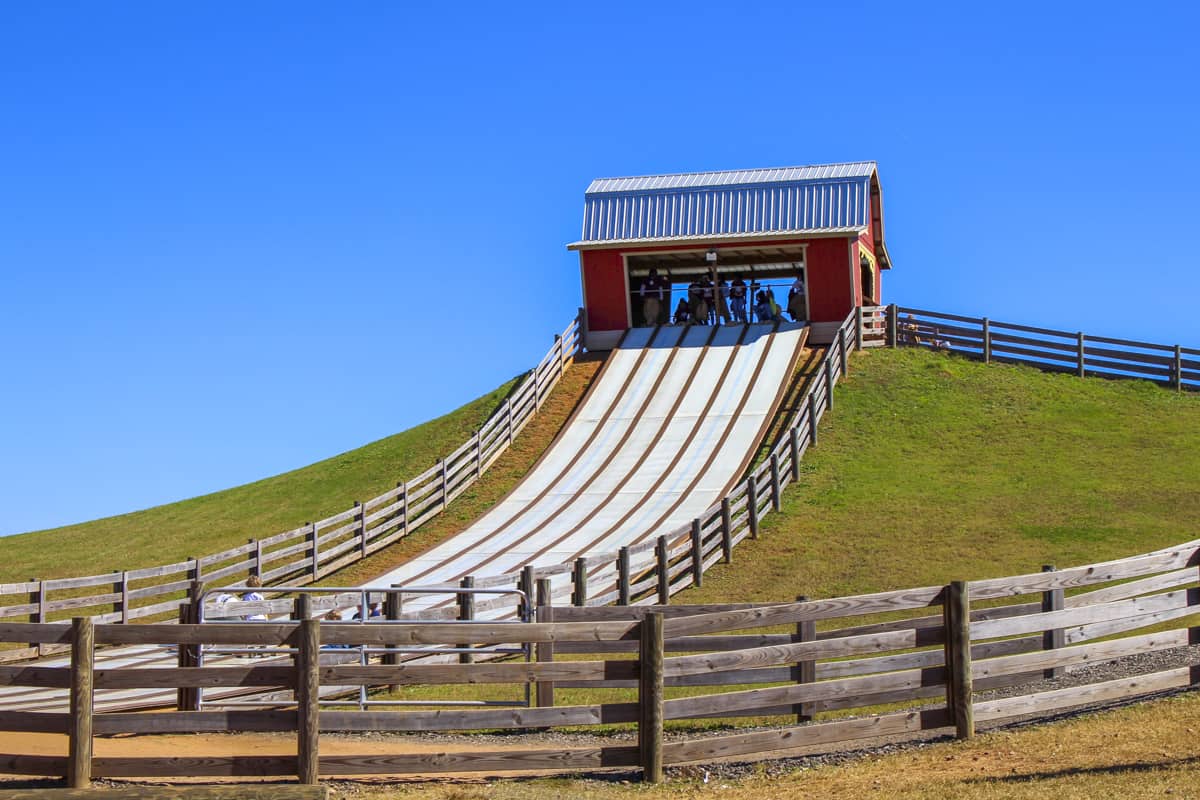 Drive Through the Square
The beautiful 1897 historic Henry County Courthouse is the centerpiece of McDonough's town square. But, even if you just drive through the square on your way to the area's other attractions, you'll appreciate the small-town charm of downtown McDonough.
Stop for the Stories at Heritage Park Veterans Museum
A Veterans Museum might not be on your radar if you don't have a military background. I get that; it wasn't on mine either. But, the stories you'll hear about the artifacts from the volunteer Veterans who staff the museum are incredible. I'm so glad I visited.
Don't miss the prototype maternity uniform, the "secret code" under the rice field hat, the shrunken ice chest, and the very touching Wall of Honor.
Things to Do in Hampton GA
Explore the Army Aviation Heritage Foundation and Flying Museum
This one-of-a-kind museum is dedicated to preserving historic Army Aviation aircraft in flyable condition to share the experience with the public.
The ride program allows visitors to book flights in either a Huey helicopter (with a group) or in a Cobra (with just you and the pilot). I highly recommend it! (Check out my Huey helicopter ride story.)
Feel the Speed at Atlanta Motor Speedway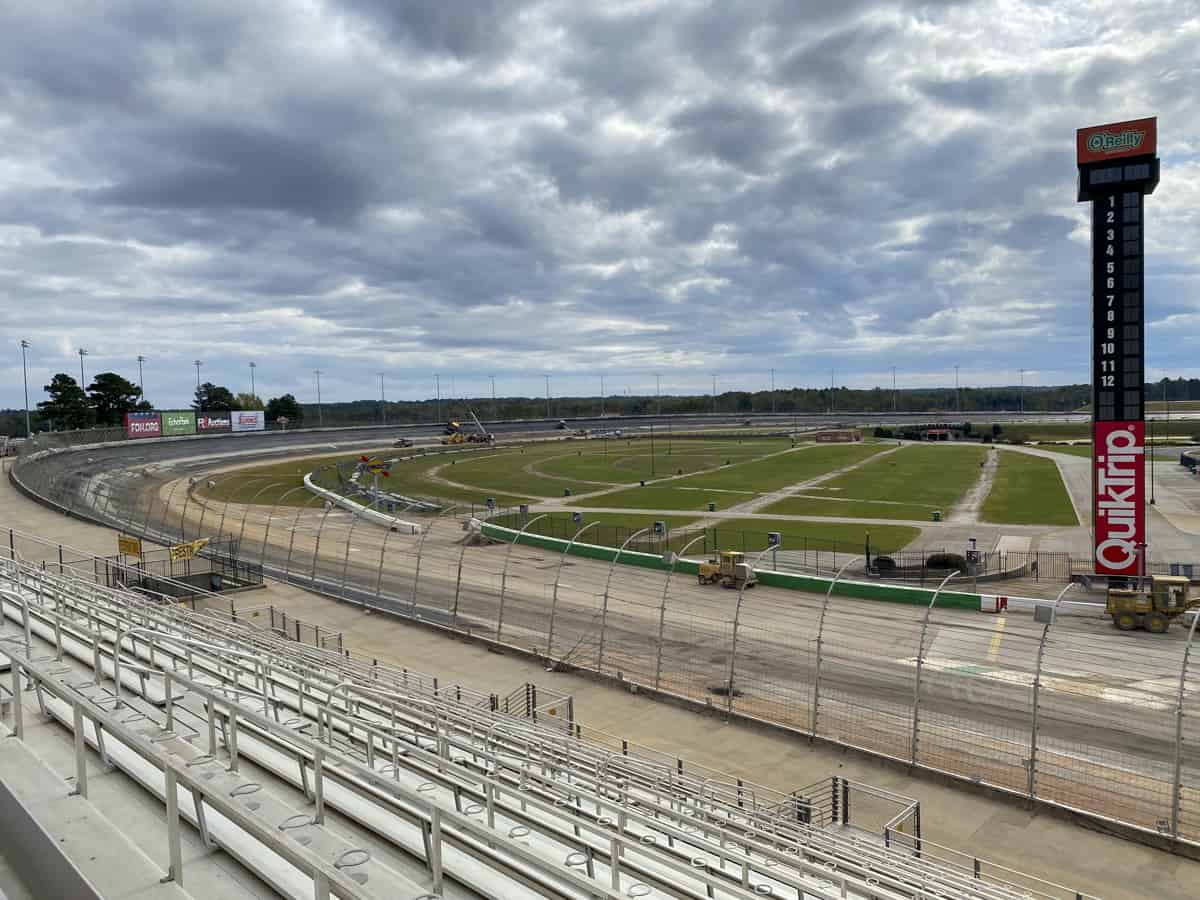 The Speedway's 2022 season will be extra exciting as the track is currently being repaved and its turns will be narrowed from 55 to 40 feet and steepened from 24 to 28 degrees of banking! You won't want to miss seeing how drivers navigate the changes!
Visitors can also enjoy the new open-air bar and hospitality area. Event campers can enjoy the new bocce ball courts, cornhole games, and a dog park.
The Atlanta Motor Speedway is home to Nascar Cup events, Monster Jam, Supercross, Thursday Thunder, Friday Night Drags, Motorama and so much more. Click here for a complete schedule.
Tuck in with a Book and a Cuppa at a Speakeasy Book Store
Located above what was once a speakeasy bar, this bookstore is a small town treasure you don't want to miss. So grab a cup of coffee or espresso and find a book to curl up with from the vast array of popular and specialty used books.
Snap a Walking Dead Selfie
Don't miss this alley (across from Rutabagas Market and Cafe) where the iconic dumpster scene was filmed (Season 6, Ep. 3).
If you're lucky, the one-hour Walking Dead Hampton Tour will be up and running post-Covid again. Then you can visit some of the film locations and hear behind-the-scenes stories. Check with the Speakeasy Bookstore for tour info.
Things to Do in Locust Grove GA
Meet the Animals at Noah's Ark Animal Sanctuary
This 501C-3 non-profit animal sanctuary rehabs and cares for injured, mistreated, and abandoned exotic and farm animals, giving them a loving, safe place to live for the remainder of their lives.
Visitors can wander through the sanctuary on their own for free (donations welcome) or they can purchase tickets for a guided behind-the-scenes tour that includes an up-close visit with the animals.
Watch the Trains Go By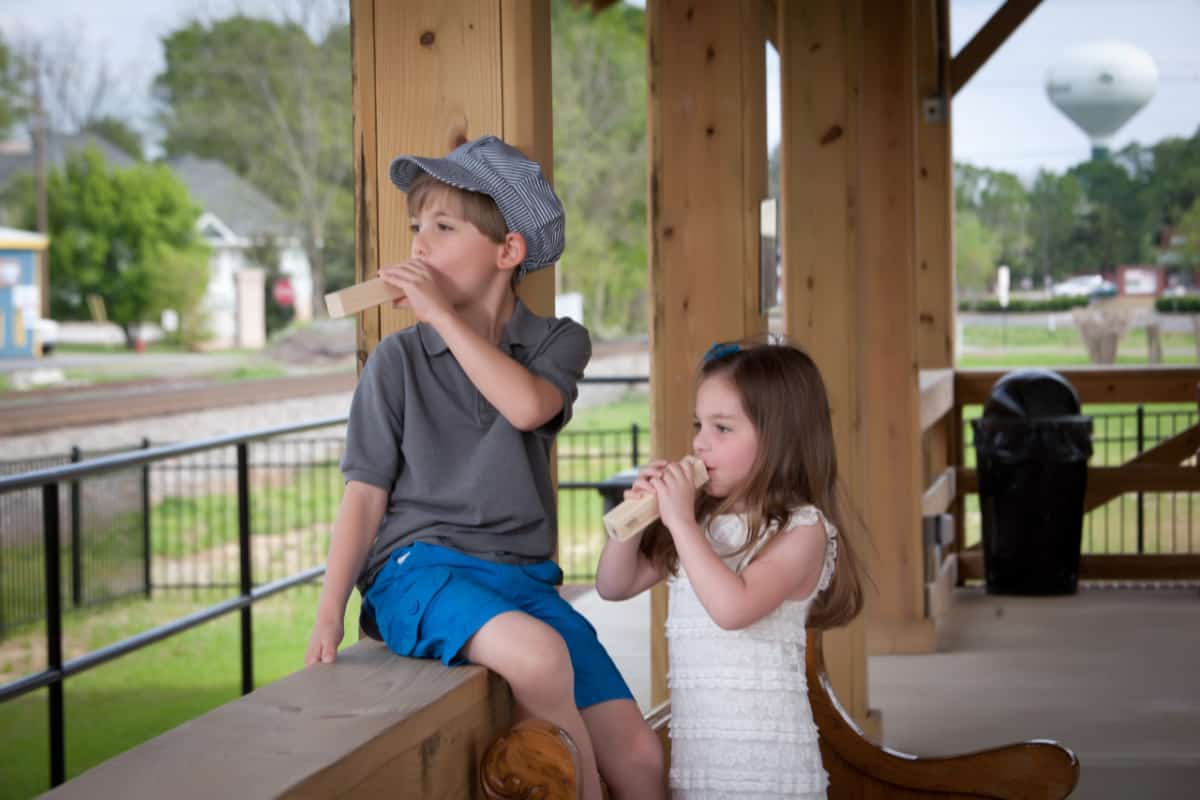 Railfans of all ages have a safe and comfortable view at the Locust Grove Train Watching Platform as nearly 40 trains pass through downtown Locust Grove daily. Bring a picnic lunch and enjoy the sights and sounds!
Explore the Wetlands
Visitors to Cubihatcha Outdoor Center can hike, fish, explore and experience nature in the diverse wildlife habitats of this protected wetland area. Hikers can choose from the two-mile Red and Blue Trails or the eight-mile Loop Trail.
The center also maintains hundreds of nesting boxes for migrating wood ducks.
Shop, Shop, Shop
Tanger Outlet Center is a bargain hunter's paradise with oodles of popular designer-brand stores.
For more info on these things to do in Henry County, GA and for help in planning a trip, check out visithenrycountygeorgia.com
More Fun in Georgia