Red Roof sponsored this post, but all opinions expressed are my own.
The best part of a road trip is the freedom it provides. If there's a scenic overlook, an interesting roadside attraction or just the need for a comfort stop, no problem. Stopping, going… it's all your call.
The flexibility inherent in a road trip takes a lot of the stress out of traveling, so unless a destination is on the opposite coast, I'll often choose to drive there rather than fly, and I very rarely book my hotels in advance along the route because I never know exactly where I'll stop. In the winter, I'll quit driving around dusk, but in the summer, I take advantage of the extra hours of light and push a bit further.
Usually, that means I pull into a hotel off the highway and check for vacancies. When I traveled with my family as a child, hotel signs flashed "vacancy" or "no vacancy," so it was easier to find a room on the fly, but those days are over, and so when I wing it these days, sometimes I luck out, and sometimes I don't.
I remember a family road trip where we'd driven all day and were absolutely exhausted when we stopped to check for a hotel, but none of the hotels in the area had any vacancies because of a "Mule Days" festival. Who knew? We stopped at exit after exit and couldn't find a single room. We ended up having to drive three more hours and finally found a place to stay at about 3 a.m. It was awful!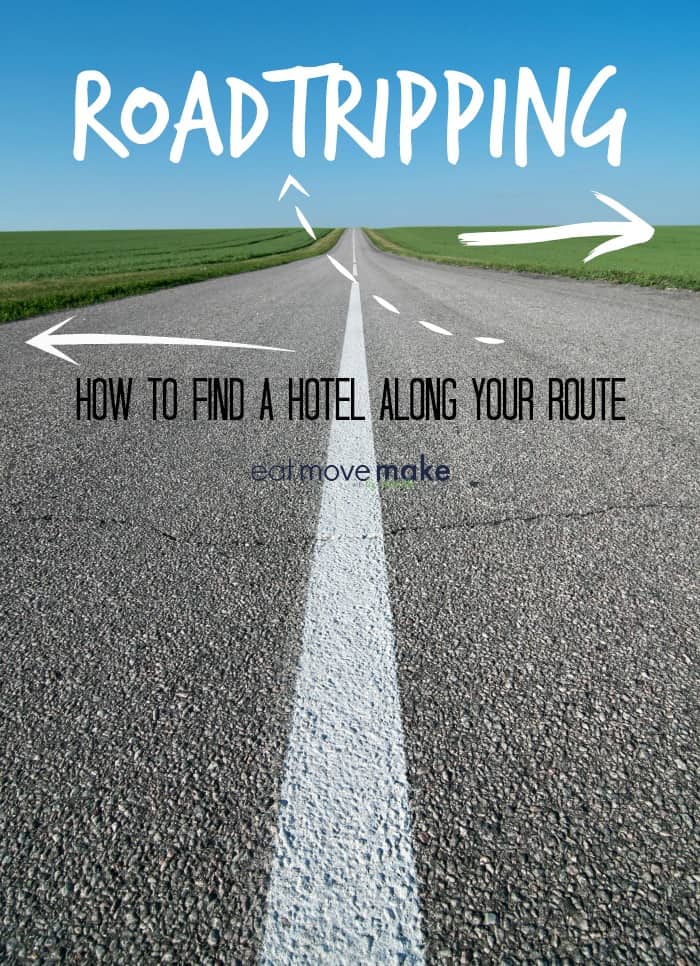 Fortunately, some hotel chains make road trip stays less complicated. For instance, RedRoof.com has a new "Along-a-Route" feature that can recognize your precise location and direction of travel. It serves up properties right on your route, not miles off your route because there's nothing more annoying than taking an exit only to discover you still have to travel 7 miles to get to your getting-to-point.
I still have several road trips planned for this summer and fall, including a big one to New York State with my daughter. I'll already be in Virginia on another road trip, so I need to fly her to meet me "somewhere yet to be determined" along my route to New York State. Once I pick her up, we'll head to our final destination for a week before driving back home. Believe me, I'm going to be relying on the simplicity of RedRoof.com to book and secure the best rate while traveling.
The personalized content, deals, suite of media tools, including videos, photos, slideshows, and cinemographs along with full display of TripAdvisor reviews (whew) on RedRoof.com help travelers make informed decisions and find the properties and rooms that best fit their needs. And it can all be booked with a simple "Tap! Tap! Go!"
Find hotels along your route, and book your reservations now at RedRoof.com!
Related Posts