Jacksonville, North Carolina has really come into its own in the last few years, so if it's not on your travel radar yet, it should be. There are countless things to do in Jacksonville, NC!
Whether you're enjoying a weekend getaway to coastal North Carolina, visiting military family members at Camp Lejeune or stationed on base, you'll receive a hero's welcome and have a great time in this friendly southern city.


Jacksonville offers outdoor adventure, extreme sports events, family activities and a world of good eats, and it's all just a short ride away from the beaches of Topsail, Hammocks Beach State Park and Emerald Isle (if you need a beach fix).
Soak in the military heritage
A stop at Lejeune Memorial Gardens is the ideal place to begin a visit to Jacksonville where a series of beautifully designed memorials pay tribute to generations of military heritage. The serene and peaceful garden setting allows for quiet reflection as you stroll the walkways.
Go kayaking
Get out on the beautiful New River with a Paddle NC guided kayak or paddle board tour, or rent your own equipment and take off on your own. The guided eco-tour takes you on a relaxing trip in sheltered water past abundant wildlife including osprey nests and a spooky old abandoned boat. Sunset tours and full day kayaking trips are also available.
Take a sunset cruise
Let someone else do the navigating while you sit back and enjoy the beautiful scenery from the deck of the "Bayonet". The Bayonet Enterprises sunset cruise sails for two hours, and includes beverages and snacks. Cruises of varying lengths (including overnight) are also available from mid-March to mid-November.
Participate in an extreme challenge race 
Some of the most exciting races are part of Camp Lejeune's USAA Grand Prix Series of running events where the public races alongside active-duty Marines. I attended the St. Paddy's Day Engineer Challenge, one of the toughest events of the year. It was a mud-filled swampy obstacle course on a very chilly morning, but racers had an absolute blast!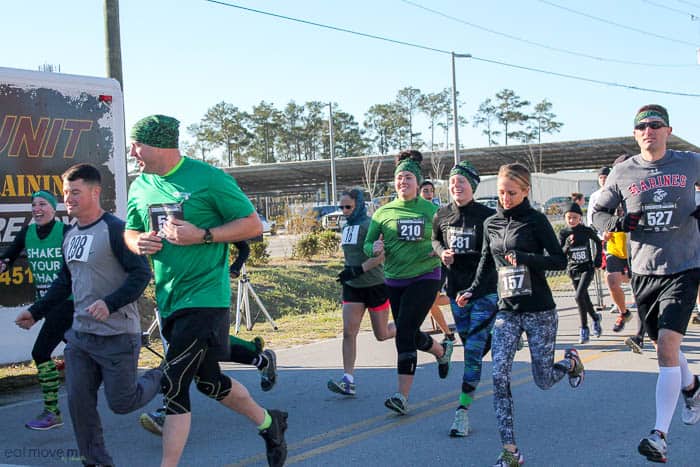 Check out the festivals and special events
Seasonal events include Jacksonville Jamboree (May), National Night Out (August), Oktoberfest and Winterfest (December) and there are concerts, movies, and fun family events all summer long. I visited during the Jacksonville stop of the Hot Import Nights Car Show tour in March, and if you're a car enthusiast, the expansive street scene car show is pretty amazing. There's also live music and drone racing at the event.
Try a new restaurant
The chain restaurant game is strong in Jacksonville, and there's a reason for that. Because of the large military population, there are restaurants from all over the country to ensure there's a little bit of home for everyone. Kinda sweet, huh? But there are also some great independent restaurants worth trying!
Jeff's Burgers and Shakes
The hand cut fries and hand-shaped burgers along with Jacksonville's own Paul Parker sandwich are the stars in this old fashioned-style burger joint. I ordered the yummy chili-topped Carolina burger.
Captain Bob Beck's Marina Cafe
There's plenty of seafood and fried shrimp at this local dockside favorite. The Paul Parker is also served here, but I had the French Dip, which was delicious!
The Kettle Diner
Although open all day, it's a local favorite for breakfast, and my choice of the 'Dixie Deuces' was fabulous!
Lilianna's Colombian Restaurant and Bakery
Authentic Columbian food and the most amazing fruit juices mixed with your choice of water or milk are served here. I'd never tried Columbian food before, so this was a real treat!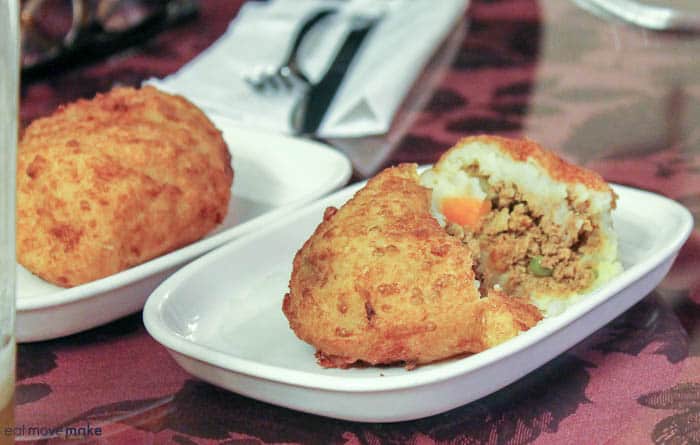 The Milk Road 
This unique coffeehouse offers single origin organic coffee and artisan made liege waffles daily. Stop in and relax a while.
For more information on the area, check out VisitJacksonvilleNC.com
Have you ever tried any of these things to do in Jacksonville, NC? If you have tips on other things to do, I'd love to hear about them!
Check out nearby Duplin Winery in the Christmas season too!
Related Posts