I can still picture the lush, rolling hills and fields from my first hosted media trip to Loudoun County VA (just 25 minutes outside Washington D.C.) last fall. This Northern Virginia county is home to picturesque towns, historic estates, horse farms, delicious farm-to-table restaurants and dozens of wineries. And then there's that gorgeous, sprawling countryside that envelops all of the above.
You may want to spend an entire weekend in this beautiful area, but if you have limited time (like I did) to experience a taste of Loudoun County, we've gathered some of our most memorable must-sees and must-eats for this one-day itinerary.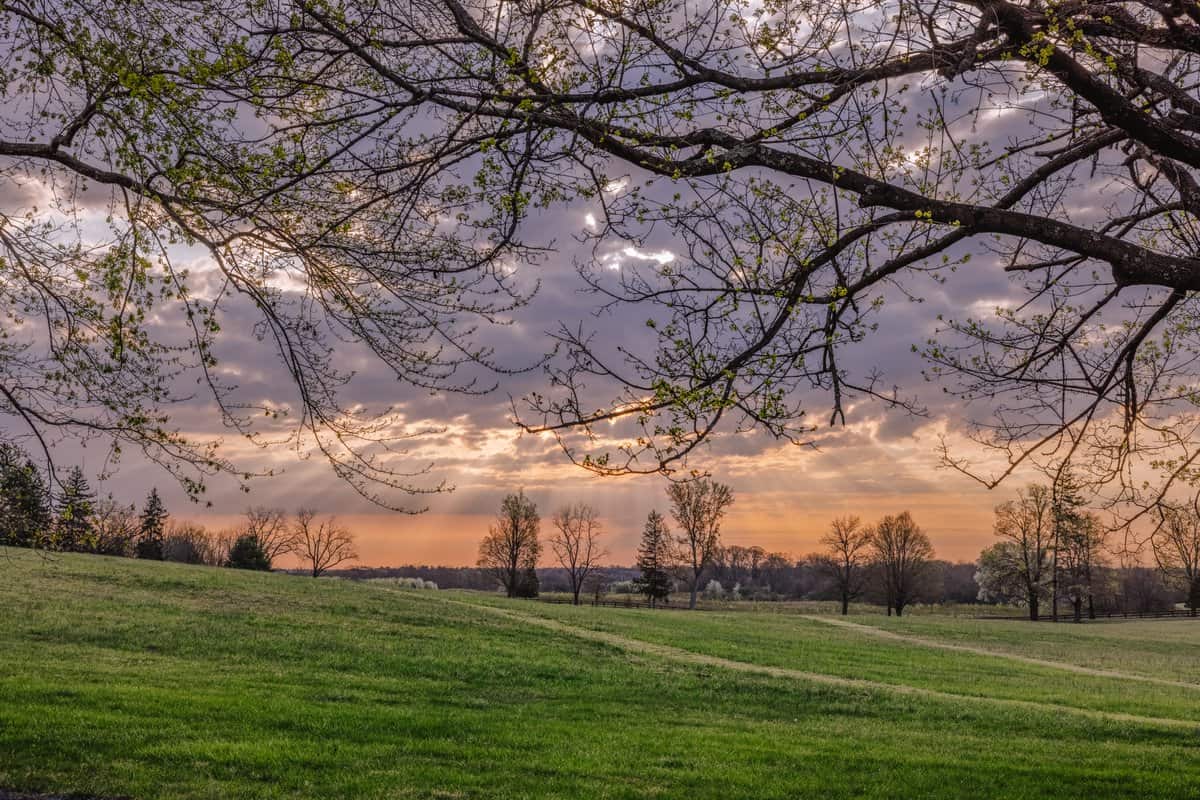 Start Your Morning at Morven Park
17195 Southern Planter Lane, Leesburg, VA 20176
Morven Park is a 1000-acre historic estate and equestrian park in Leesburg, VA. The verdant grounds are home to formal boxwood gardens, lawns, fields, and forests with miles of hiking trails for visitors to enjoy.
Be sure to allow plenty of time to wander through the landscape and take it all in. It's truly beautiful.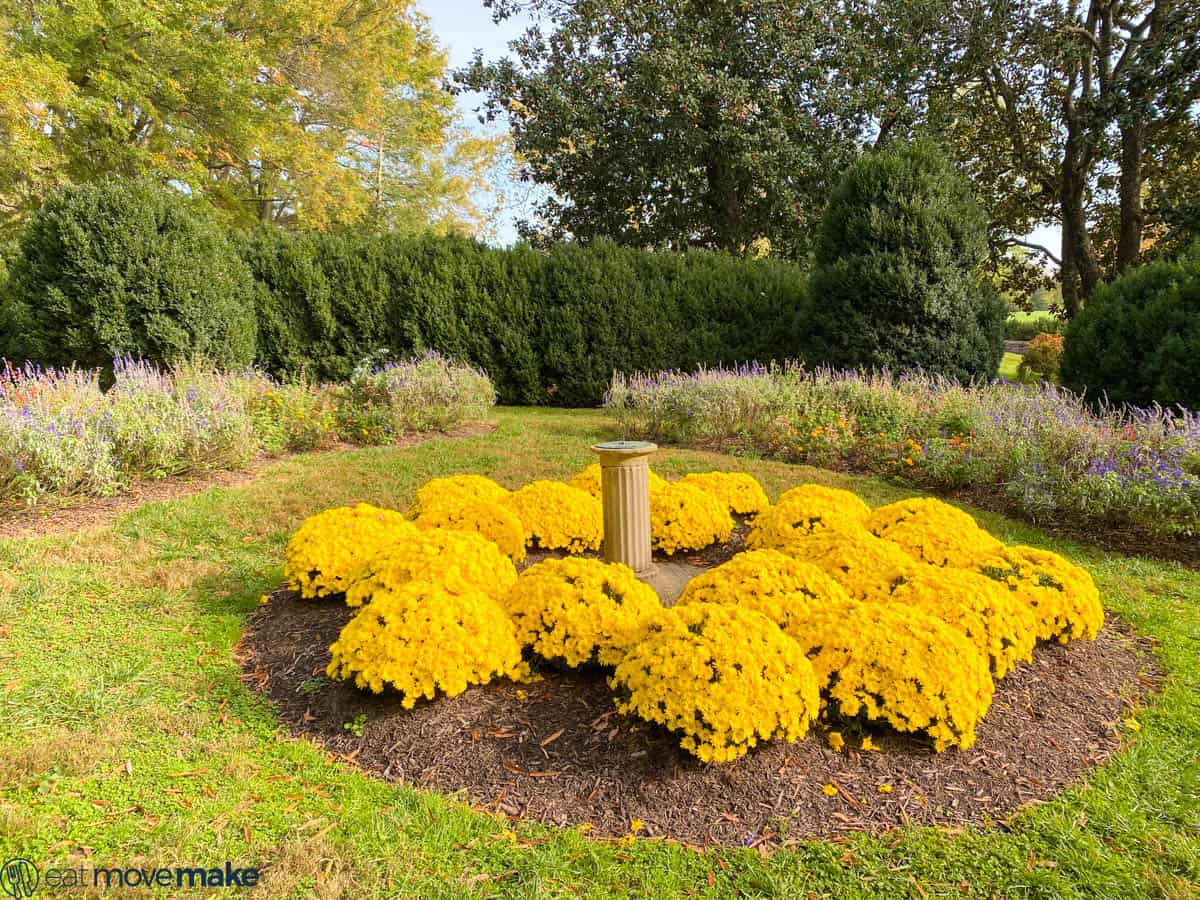 After soaking up the gardens, head to the visitor center to tour the Davis Mansion. Tickets are required and advance reservations are recommended. (Ticket info here.)
Once the home to former Virginia governor Westmoreland Davis and his wife, Marguerite, the mansion is decorated with ornate and eclectic art and furnishings that the couple acquired while traveling internationally.
The tour takes approximately 45 minutes. When the guided portion ends, tickets entitle you to visit the Museum of Hounds & Hunting of North America and the Winville Carriage Museum at your own pace.
Stop for lunch at Cowbell Kitchen
26 N King St Suite 110, Leesburg, VA 20176
Closes at 3 pm daily. Breakfast served all day.
You can't go wrong with anything off the menu at this exceptionally delicious cafe in downtown Leesburg—locally sourced ingredients are the key to the fresh, made-from-scratch flavor.
The farm bowl is a fan favorite with falafel, seasonal roasted veggies, greens, grains, rustic beet hummus, cashew cream, harissa, nightshade relish, sunflower seeds and pickles and I can personally vouch for the grilled cheese. It's sinful and decadent—one of the best I've ever had.
Explore Historic Leesburg VA
After lunch, wander through downtown Leesburg where you'll find historic sites and museums, boutiques, breweries, wineries and eateries. It's an especially picturesque town and well worth exploring.
On-street metered parking is free after 5 pm, on weekends and holidays. There are also several parking garages in the area with free parking for the first 2 hours.
Tip: If you don't mind walking a couple of blocks, we managed to find free parking lots just a short distance from King Street.
Explore Loudoun County Wineries
There are more than 40 wineries in Loudoun County, each one offering its own unique experience, but here are two we especially enjoyed.
Walsh Family Wine
16031 Hillsboro Rd, Purcellville, VA 20132
Open daily 12-6 pm (12-8 pm on Fridays)
The tasting room is filled with cozy sitting areas and has a vibrant, lively aesthetic with large windows overlooking the outdoor patio area and the vineyards. A lit fireplace (inside and out) adds a homey, welcoming ambiance on chilly days.
For your tasting enjoyment, there are preselected "self-guided" wine flights with a rotating selection of four wines. The presentation is quite unique and makes the whole experience all the more fun. Of course, you're welcome to order anything by the glass or bottle as well.
Special events at Walsh Family Wine include concerts, dinners, and bar takeovers. Check the event schedule to see what's coming up.
Sunset Hills Vineyard
38295 Fremont Overlook Ln., Purcellville, VA 20132
Open Mon-Thurs 12-5 pm, Fri 12-6 pm, Sat-Sun 11 am-6 pm
The vibe at Sunset Hills Vineyard is nothing less than everything. From its pastoral setting with mountain views to its restored 140-year-old barn-turned tasting room, this is a space you'll want to hang out in for a while.
Don't miss all the special details in the tasting room decor like the wavy ceilings made from wine barrels, the stone walls, and the stunning stained glass window feature.
As for the wine, you're sure to find a favorite from their award-winning selection. I was especially fond of the Cabernet Franc and the Viognier.
If you like a snack with your wine, there are some cheese, bread, and cracker options available for purchase.
Grab a seat on the outdoor patio, pavilion, or picnic tables or cool off inside in the beautiful rustic barn. There's also a fabulous space for groups and events in the basement.
Enjoy Dinner with a Side of History at Magnolia's at the Mill
198 North 21st St., Purcellville, VA 20132
Affectionately called "Maggie's" by the locals, this American-style restaurant is housed in a beautifully restored 100-year-old grain mill. Look up when you walk in and you'll still see the old wheels, pulleys and wood beams.
The menu changes seasonally and features regionally sourced ingredients. Magnolia's at the Mill is known for its fried green tomatoes and delicious steaks, but there are also delectable burgers, sandwiches, salads and brick oven pizza options.
We started with an appetizer and focaccia bread. Then I ordered a white cheese and spinach pizza—exceptionally delicious —and my friend ordered one of the hickory grilled burgers. Everything was fantastic and the rustic atmosphere was really enjoyable.
Tip: If you're up for a bike ride or hike before or after dinner, the W&OD Trail runs right beside the restaurant.
Stay the Night at Stone Manor B&B in Loudoun County VA
13193 Mountain Road, Lovettsville, Virginia 20180
This 1908 manor home has been lovingly restored as a luxury boutique inn and wedding venue. With its idyllic mountain views and landscaped garden setting, it's truly the perfect Virginia countryside escape.
The inn has seven of the most gorgeous guest suites you may ever see in a B&B and the hosts are exceptionally warm and friendly (in a good way).
And then there's breakfast…oh my goodness.
If you choose to stay at Stone Manor, it's an experience you won't soon forget.
More Fun in Northern Virginia
For more info on Loudoun County VA connect with visitLoudoun.org and for more information on Northern Virginia, please visit NorthernVA.org and check out my posts on things to do in Arlington VA, Alexandria VA, Fairfax County VA and Prince William County, VA.