It's not hard to find fun things to do in Arlington, VA. With its proximity to Washington DC (just across the Potomac River,) Arlington offers a wealth of historical and cultural opportunities, vibrant neighborhoods, great restaurants, unique public art, and a surprisingly lush and green landscape.
When planning your itinerary of things to do in Arlington, VA, this list of sightseeing musts is sure to help you enjoy the area to its fullest.
Since Arlington is on the Metro, it makes an excellent hub for exploring the nation's capital and its many historic buildings, memorials, and monuments.
Visit Arlington National Cemetery
Visiting the nation's largest military burial ground is an experience you'll never forget and one of the very best things to do in Arlington, VA. As you gaze over the seemingly endless rolling green hills lined with century-old trees and dotted with white tombstones—the final resting place for over 400,000 veterans—you can't help but get a bit choked up.
Visitors could easily spend an entire day exploring the many points of interest along the walking paths inside Arlington National Cemetery. I highly recommend seeing the Changing of the Guard at the Tomb of the Unknown Soldier (every hour on the hour) and John F. Kennedy's Gravesite, where an Eternal Flame burns as a memorial.
Tip: Purchase a ticket for the hop-on/hop-off tram tour. It makes four stops—President John F. Kennedy's gravesite, John J. Pershing's gravesite, Memorial Amphitheater (Tomb of the Unknown Soldier), and Arlington Hous—and provides live narration during the short drive.
Remember to be quiet and respectful throughout your visit.
Tour the Pentagon and Pentagon Memorial
(As of March 2022, tours of the Pentagon are still suspended but the Memorial is open.)
Visits to the Pentagon must be scheduled in advance (14-90 days ahead of visit) for one-hour tours Monday-Friday. You'll need to arrive 60 minutes early to allow for security screening, and no photos are allowed once the tour begins.
There is no public parking at the Pentagon, but there is a dedicated Metro stop.
After your tour, visit the Pentagon Memorial, which honors the 184 victims who died in the Pentagon or on American Airlines flight 77.
Listen to the Netherlands Carillon Bells
Also near Arlington National Cemetery is the Netherlands Carillon, where 50 bells suspended in a 127-foot tall steel tower play in automated concerts daily at noon and 6:00 PM.
The grounds of Arlington Ridge Park are lush and beautiful, with sweeping views of Washington DC, making it a prime location and popular spot for picnics.
Bike the Mount Vernon Trail
This scenic 18-mile paved multi-use trail winds along the banks of the Potomac River from Theodore Roosevelt Island Park to George Washington's Mount Vernon Estate with sweeping panoramic views of the Washington DC skyline. It's a nature lover's paradise.
Bikes can be rented and dropped off at any number of Capital Bikeshare locations using an app, making it super easy for visitors to enjoy the miles of trails.
We rented our bikes in town and entered the Mount Vernon Trail near Theodore Roosevelt Island Park. There are hundreds of bike stations (some have e-bikes) throughout the DC area, so it's effortless to pick up and drop off bikes almost anywhere.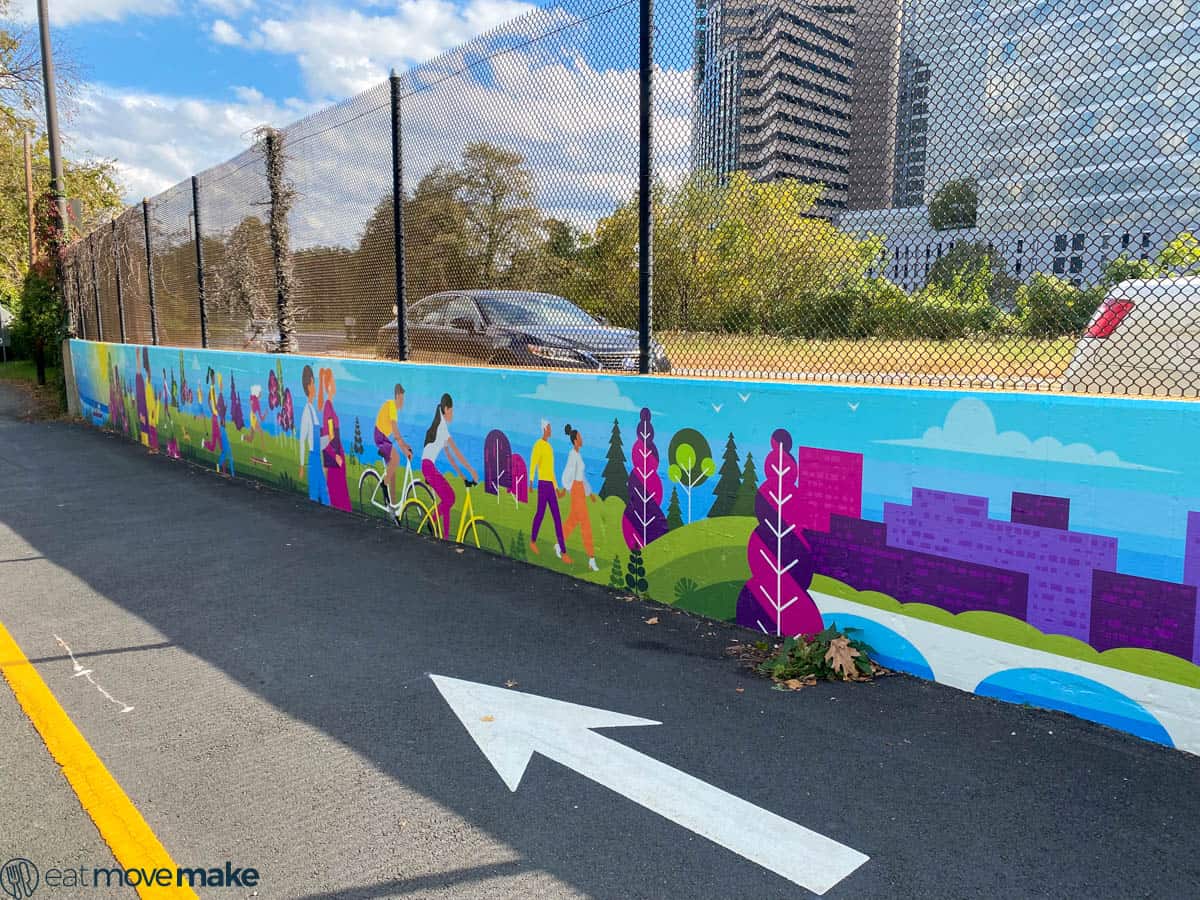 The trail passes through Rosslyn and Old Town Alexandria and connects with many regional trails, so you can take as long or as short a bike ride as you'd like.
Read Next: Bike the Virginia Creeper Trail From Abingdon
Stop at the Navy and Merchant Marine Memorial
Make sure to stop by the Navy and Merchant Marine Memorial at the south end of Lady Bird Johnson Park while on your bike ride. It's one of the few places inaccessible to cars.
Not far from the "Waves and Gulls" sculpture is the Lyndon B. Johnson Memorial Grove and Columbia Island Marina, a great place to take in views of Arlington's skyline.
Check out the Public Art in Rosslyn
Grab a bite at Open Road, one of the many local favorite dining options in downtown Arlington, and then stroll through Arlington's lively Rosslyn neighborhood for a great view of the many eye-catching sculptures in the area.
Visit the Air Force Memorial
The US Air Force Memorial's three stainless steel spires reach skyward in a simulation of the Air Force Thunderbirds bomb burst maneuver and pay homage to the nation's long aviation history.
The memorial is free to visit and open daily, except for Christmas.
Visit the Iwo Jima Memorial
The U.S. Marine Corps War Memorial is an iconic statue of the afternoon flag-raising on Iwo Jima, a tiny island south of Tokyo, and a key objective during the Pacific campaign of WWII.
The moment was captured in a famous photograph by Bill Rosenthal and then translated into this bronze sculpture with thirty-two-foot high figures and a 60-foot flagpole with a permanently flying flag.
Go Planespotting at Gravelly Point Park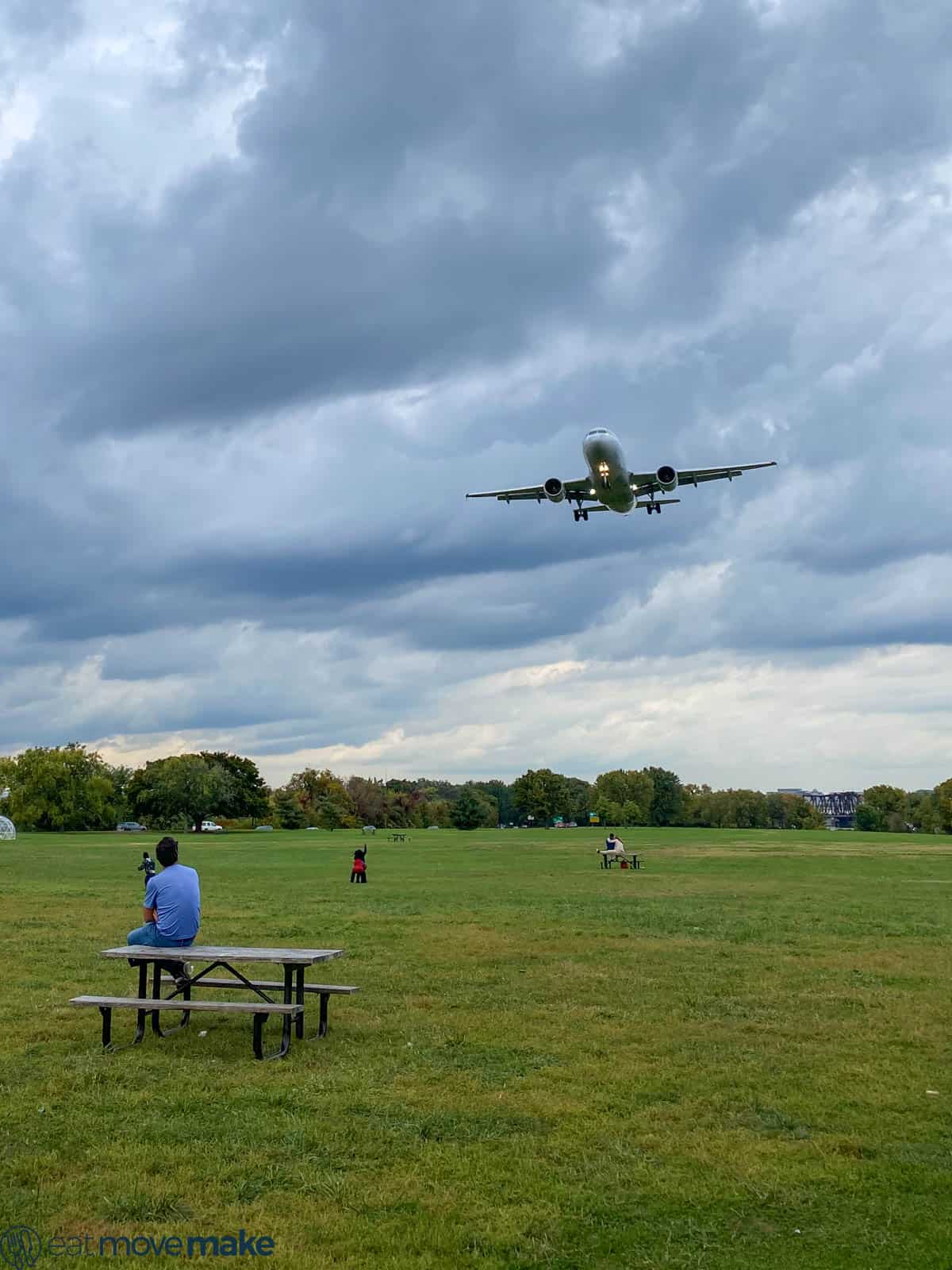 This is one of the most memorable things to do in Arlington, VA, and it's something the entire family will love.
Airplanes landing at Ronald Reagan National Airport (DCA) approach over the Potomac River then fly across Gravelly Point Park in Arlington before landing, making this park one of the best places for planespotting in the United States.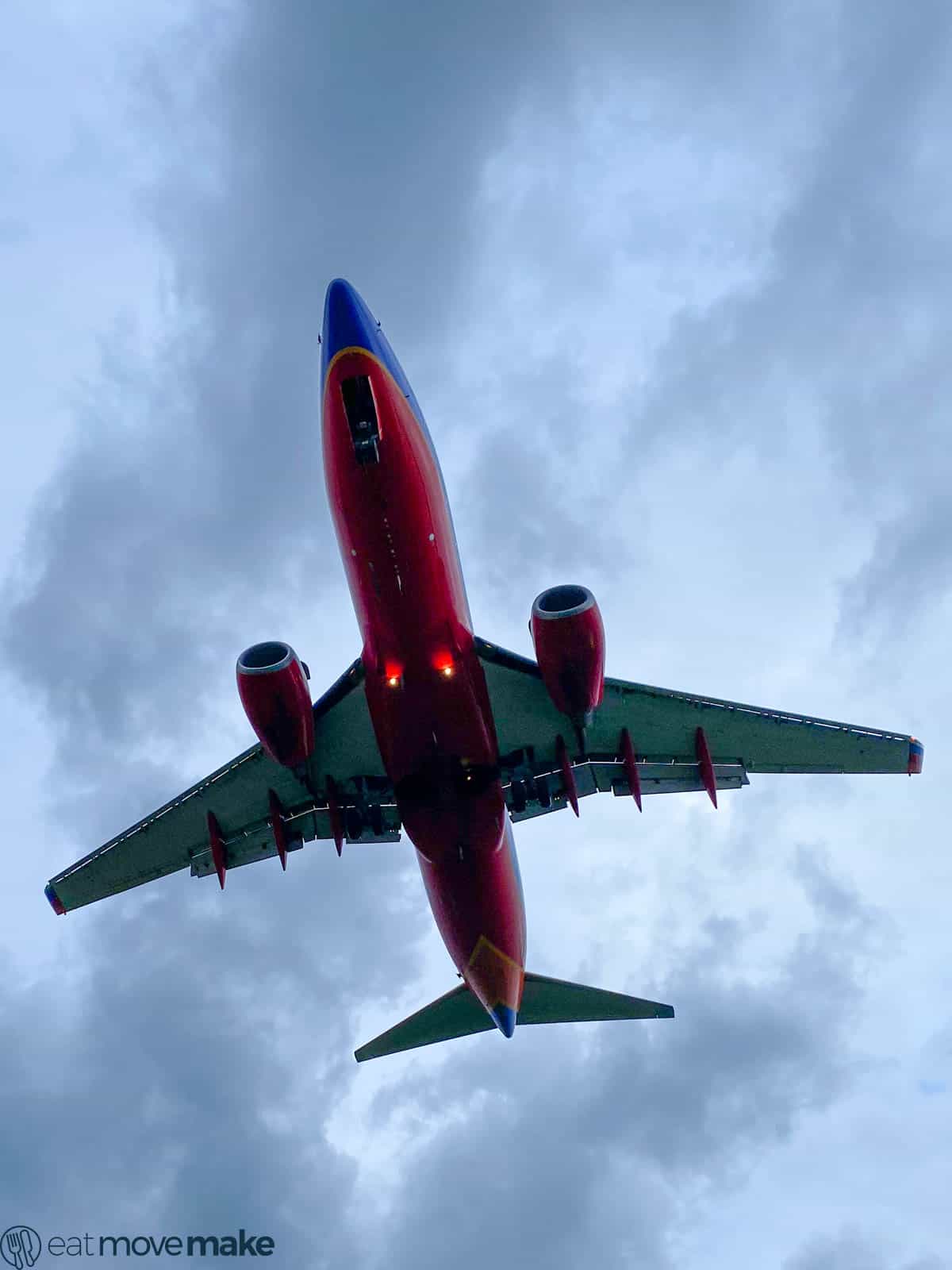 Since DCA is such a busy airport, there is a seemingly endless flow of planes arriving, and it's an extraordinary sight. It's entertaining when you recognize the airline and when they're zooming just 100-200 feet above you, it's not hard to do. If you're sensitive to noise, you may want to use earplugs to muffle the sound intensity.
The park is free and accessible by car from the George Washington Memorial Parkway or Mount Vernon Trail by bike or foot. Picnic areas with tables are available here as well.
For more information on things to do in Arlington, VA, and where to stay, visit stayarlington.com, and for details on the entire Northern Virginia area, visit northernva.org
Other Fun Things to Do in Virginia