When you spot a historic downtown theatre in active use, it's a sure sign the town is alive and thriving, and that's certainly the case for the beautiful Turnage Theatre and its home of Washington, North Carolina.
I had the chance to tour and explore the building, and I discovered some compelling reasons people should make a point to visit this handsome historic theatre.
The Turnage Theatre is the only known U.S. building with two theatres inside.
The Turnage Theatre building was constructed in 1913 as a bakery and shoe store with a Vaudeville theatre on the second floor. Touring vaudeville groups would perform here, including famous acts like Roy Rogers.
As the popularity of "talking" movies took over (and traffic noise escalated), a new 432-seat palace theatre was added to the rear of the building in 1929 (away from traffic) thus becoming two theatres-in-one. However, the Vaudeville stage was essentially abandoned when the new palace theatre opened.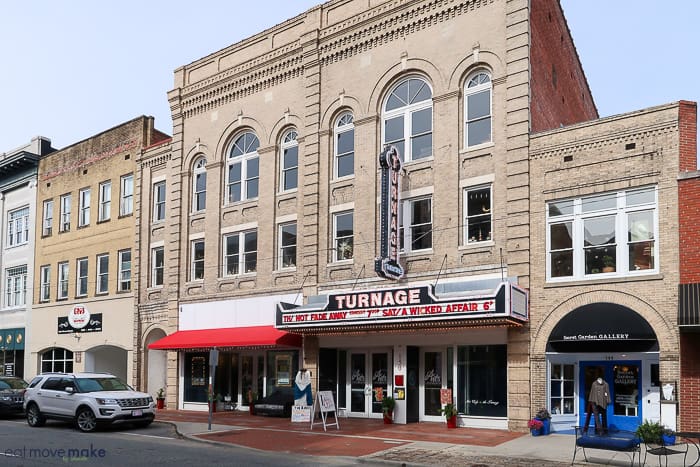 Nostalgia reigns supreme.
Right inside the lobby is a fabulous display of memorabilia and furnishings from the original Vaudeville theatre including old metal marquee numbers, slide show projectors, plaster ceiling flowers still wrapped with wires, wood and twine, and an original theatre seat.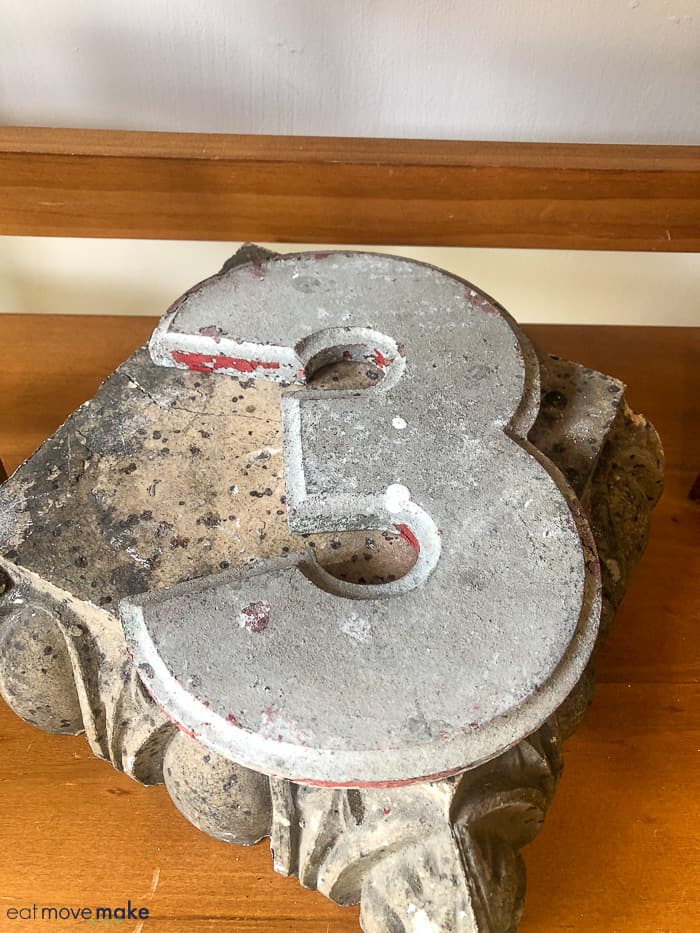 The palace theatre blends grand old style with a state of the art entertainment experience.
Multi-million dollar renovations restored the theatre to its former glory and introduced new lighting and sound equipment, a catering kitchen, new dressing rooms (one's named after favorite son, Cecil B. DeMille) and three art galleries with rotating exhibits. There's also a dessertery with high-end chocolates and gourmet treats.
Programming includes everything from Broadway HD and movies on the big screen to comedy shows, music concerts, dance performances, community theatre, children's events and more. The day I toured the theatre there was a concert one night and a Bubblegum Theatre Halloween production the next.
The music jams are an attraction in themselves.
Whether you bring an instrument to play or sit back and listen, the informal jam sessions where musicians improvise and riff without rules is some of the best free entertainment you can find anywhere. Thursday evening jams take place at 6:30 pm and Saturday morning jams kick off at 10 am. If you love traditional all-strings music (guitar, banjo, ukulele, etc.) you won't want to miss the jams! More info here.
Plans are underway to restore the old Vaudeville playhouse.
I had a chance to peek inside the old theatre (pre-restoration), and it's going to be quite amazing when it's all done. I was thoroughly enchanted when I saw the original theatre doors, the mezzanine, tin ceiling, plaster walls with stamped brick, earthquake rods and a full bank of windows looking out over Main Street.
It's hoped that restoration will be complete in about two years, and once finished, there will be seating for about 180 people in this area.
Bonus: there's a ghost.
Now that may or may not thrill you, and odds are you'd never encounter "George the ghost," but I think it adds to the lore of the building and makes for a fun reason to visit. George lives in the Vaudeville theatre and has reportedly been seen as a dark male figure at the end of the hall and upstairs in the mezzanine.
You'll have to visit Turnage Theatre when the Vaudeville restoration is complete for a chance at seeing George. Let me know if you spot him! And for the record, I didn't.
And then there's the neon sign.
Make sure you visit downtown Washington at night so you can see the Turnage Theatre marquee all lit up. There's just something about neon lights…
Public tours of the Turnage Theatre are available and encouraged!
Many historic theatres will let you poke around on your own, but the Turnage Theatre will happily arrange to take you on a guided tour and share even more of what makes it such a special place. Contact Arts of the Pamlico for general info, tour details and a comprehensive arts and events calendar.
For other Washington, NC visitor info and a visitors guide: visitwashingtonnc.com and be sure to check out my post on Washington's other historic must-see tour stop.
Related Posts