What can guests who stay at The King and Prince Resort on St. Simons Island expect? The perfect fusion of ocean front luxury, relaxation, hospitality, culinary excellence and historical integrity.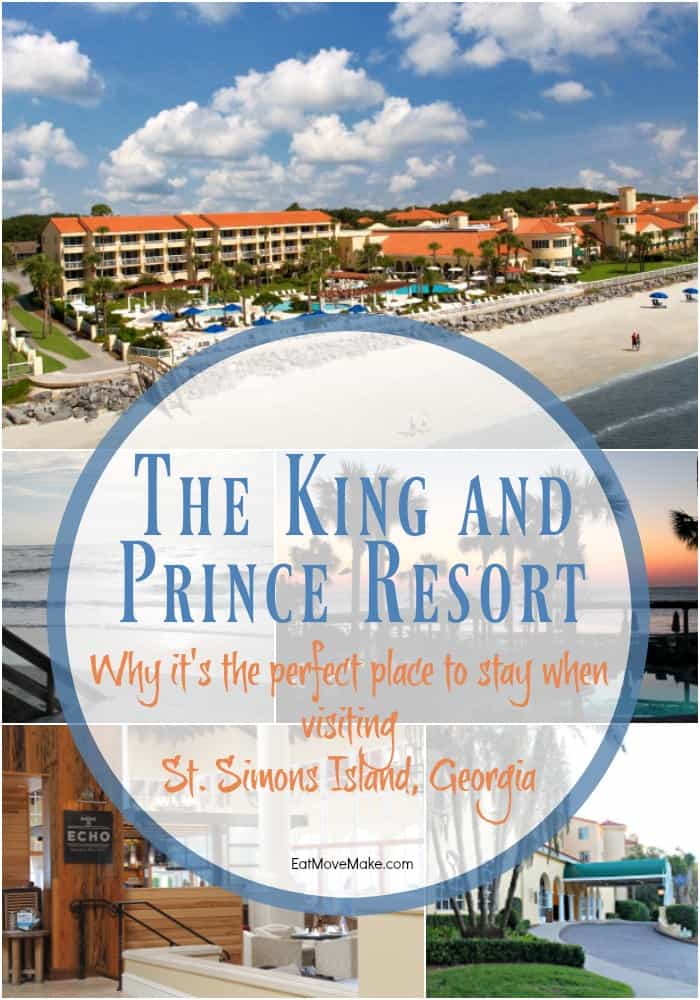 Luxury, Hospitality and Relaxation
The King and Prince Beach Resort is the only beachfront resort on St. Simons Island, so that alone makes it the perfect place to stay. But, when you combine all the comforts you can imagine with genuine southern hospitality, you'll quickly see why this resort is so beloved and popular.

I'm a girl who loves luxurious properties, but only when they're warm and friendly, and the King and Prince Resort most definitely was that. Every single staff member I encountered during my three day visit went out of their way to make me feel welcome. It's easy to see why visitors continue to come back time and time again.
Plus, it's beyond gorgeous there!
Just look at the room I stayed in…
Accommodations range from suites and standard guest rooms to villas and private residences. I had the pleasure of staying in the Oceanfront Building where rooms have private balconies or patios and floor-to-ceiling windows overlook the pools and the Atlantic Ocean.
And what a view I had from my room!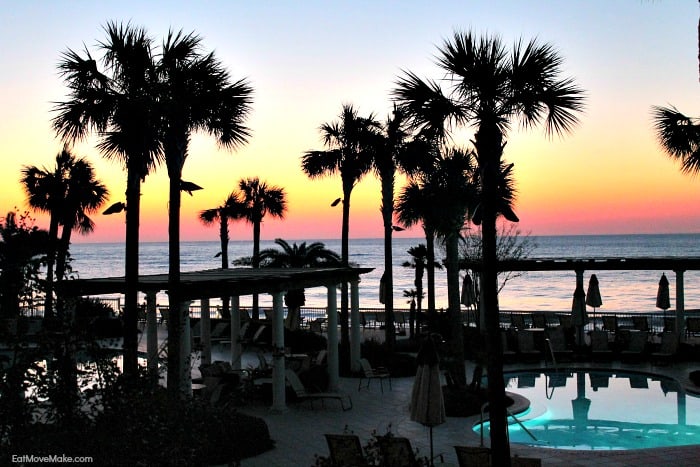 Of course, the amenities don't hurt either.
There are five swimming pools on the property, including kiddie pools.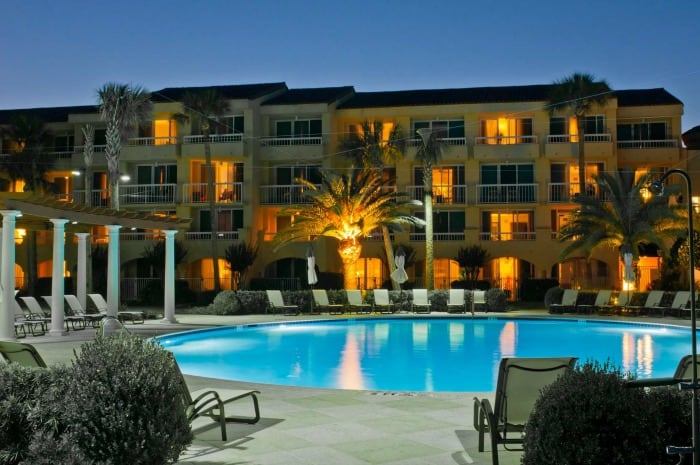 Georgia's #1 Golf Course is at the King and Prince Resort!
Spa pampering awaits you at the Royal Treatment Cottage.
Two outdoor Har-Tru tennis courts are available, and a tennis pro is on staff for tips and/or lessons.
Culinary Excellence
ECHO, St. Simons only oceanfront restaurant offers classic coastal cuisine and handcrafted cocktails under the skilled expertise of Executive Chef James Flack. Chef Flack's menu emphasizes regionally sourced ingredients, and he steadfastly refuses to serve any line caught fish or inhumanely treated animals.
Over the course of my three day visit, I had the chance to enjoy breakfast, lunch and dinner at ECHO, and the food was superb.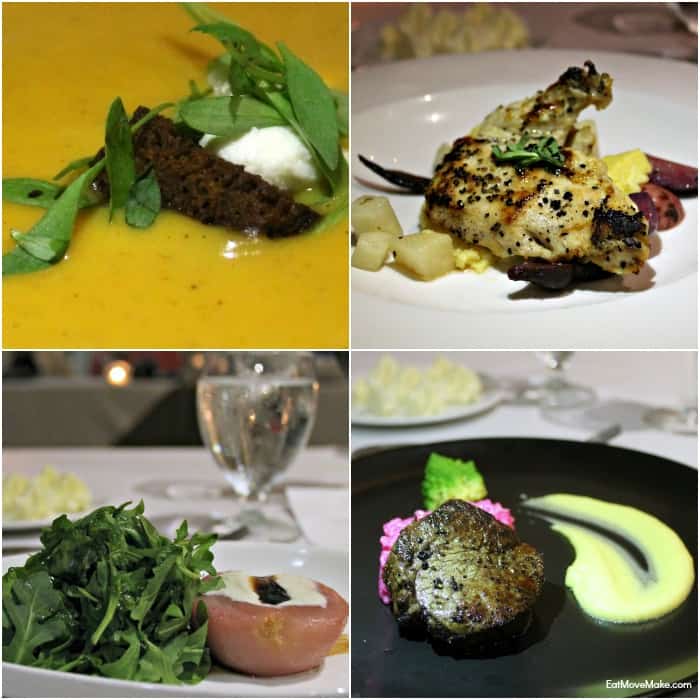 Historical Integrity
While you don't have to know the history of The King and Prince Resort to appreciate a stay there, I think it's a very special part of its character and charm. The resort was originally built as a private beachfront dance club in 1935. Can't you picture all the swing dancing?
The hotel itself was opened in 1941, but when German U-boats were spotted off the Georgia coast during World War II, the hotel was closed to the public and used by the Navy as a radar station.
When it was finally reopened to the public in 1947, it quickly regained its reputation as a top notch resort property, a reputation which continues to this day. Through the years, a series of refurbishments and expansions have brought the resort to its current grandeur, with careful attention being paid to preserving its historical integrity. That integrity, authenticity and sense of place have earned The King & Prince the distinction of being one of the less than 300 hotels that are part of the Historic Hotels of America program.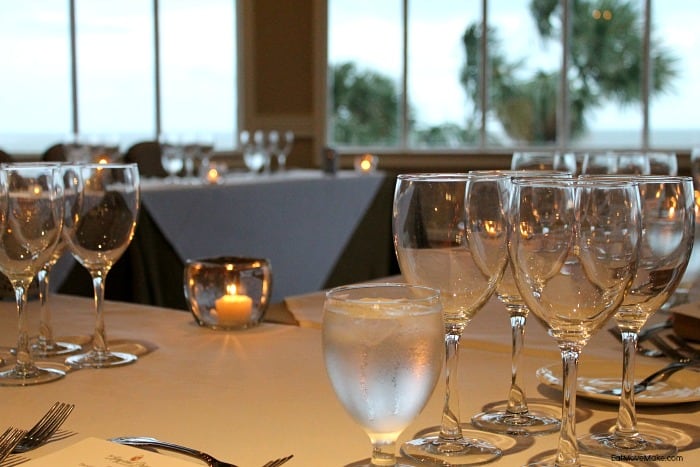 I really can't say enough about my overall King and Prince Beach Resort experience. I was a guest of the resort for my visit, but I'm already planning a return visit with my boyfriend. Whether you're taking a family vacation, a girlfriend getaway, a golf trip or a romantic escape, The King and Prince Beach Resort is the ideal place to stay on St Simons Island.
For more information on this beautiful resort, visit the website.
Have you ever been to The King and Prince Beach Resort – St Simon's Island?
Related Posts