The Finger Lakes is one of my favorite US travel destinations and Chemung County in the southern tier is one of the most unique regions.
The city of Elmira is home to the great American poet Mark Twain, and if you're a fan, there are some really neat Mark Twain sites you need to see. But there are also some fantastic outdoor adventures in Chemung County that you must put on your bucket list!
Go Soaring at Harris Hill
Adrenaline junkies, this one is for you! Elmira is known as the "Soaring Capital of America," and when it comes to outdoor adventures in Chemung County, NY, soaring should be #1 on your bucket list.
You and your FAA-certified commercial glider pilot take to the skies in an ASK-21 glider—a motorless plane—for a scenic experience you'll never forget.
You're safely buckled inside a see-through wrap-around canopy that lets you soak up the stunning scenery from all angles.
The sailplane is attached to a tow plane with a tow rope and pulled up into the air.
When the pilots reach 4,000 feet, the tow rope is released, and the glider soars on its own in silence. It's amazing!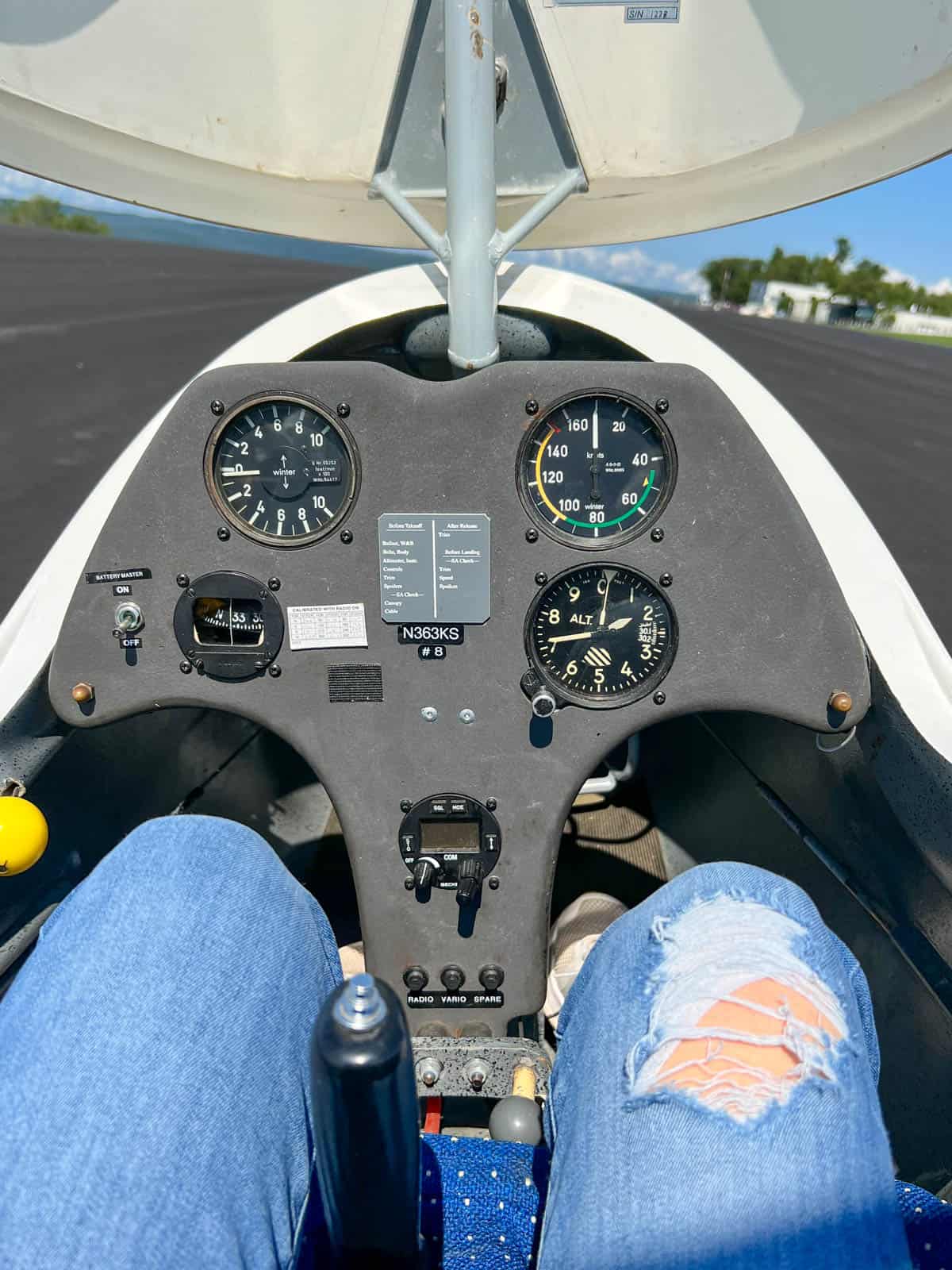 The pilots talk you through everything, so you know what to expect and when, and will ensure you're comfortable the whole way.
They'll also point out sights and landmarks you shouldn't miss!
The average flight for a visitor at Harris Hill lasts 15-20 minutes, but gliders can soar for hours and hours.
When your flight is over. the pilot will expertly land the sailplane in the grass and then roll onto the runway to its final stopping point.
I LOVE doing adventurous things, so gliding in a motorless plane above the Chemung Valley was a total adrenaline rush! I've done it twice!
Harris Hill Soaring Info
57 Soaring Hill Drive, Elmira, New York, 14903 Website
Open Saturdays and Sundays through October, 10 AM – 6 PM.
Reservations are not accepted, so show up early to avoid long waits.
Rides are weather dependent.
Only one person rides along with the pilot.
Weight limit not to exceed 245 pounds with no exceptions.
Cameras are welcome!
Take a Scenic Hike at Tanglewood Nature Center
443 Coleman Ave. Elmira, NY 14903 Website Trails open daily dawn to dusk. Nature center 9-4 Tues-Fri, Sat. 10-4
There are seven trails in Tanglewood's trail system, but my favorite is the Twain Trail. It's the longest and steepest trail, but the reward is well worth it. The view of the Chemung River Valley is exquisite.
The trail begins next to the nature center, and as you hike, you'll pass several signs featuring Mark Twain quotes.
The Twain Trail winds through a meadow, a forest and finally makes an ascent along a bluff.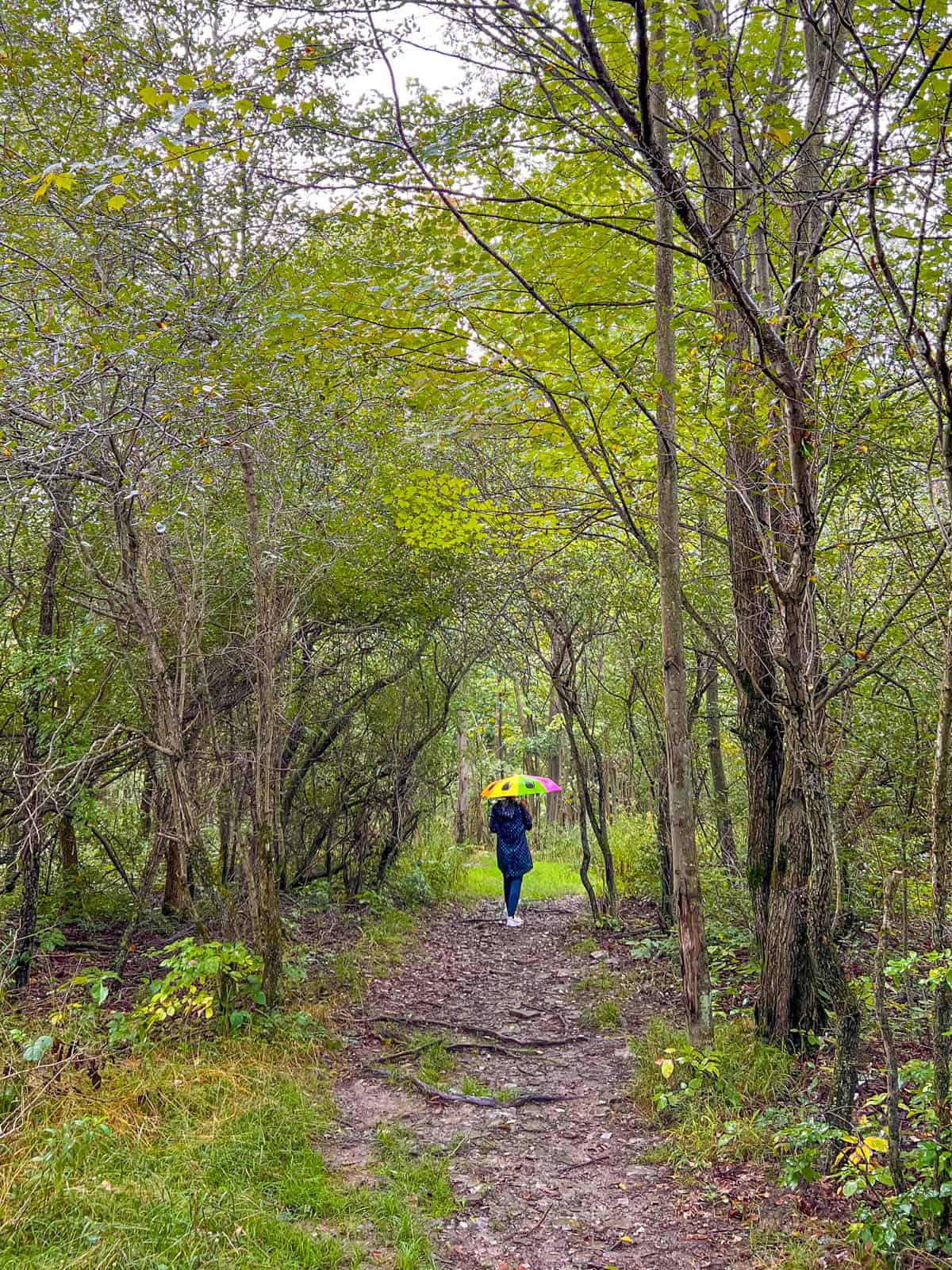 You'll be making a 500-foot elevation climb on your way to the top.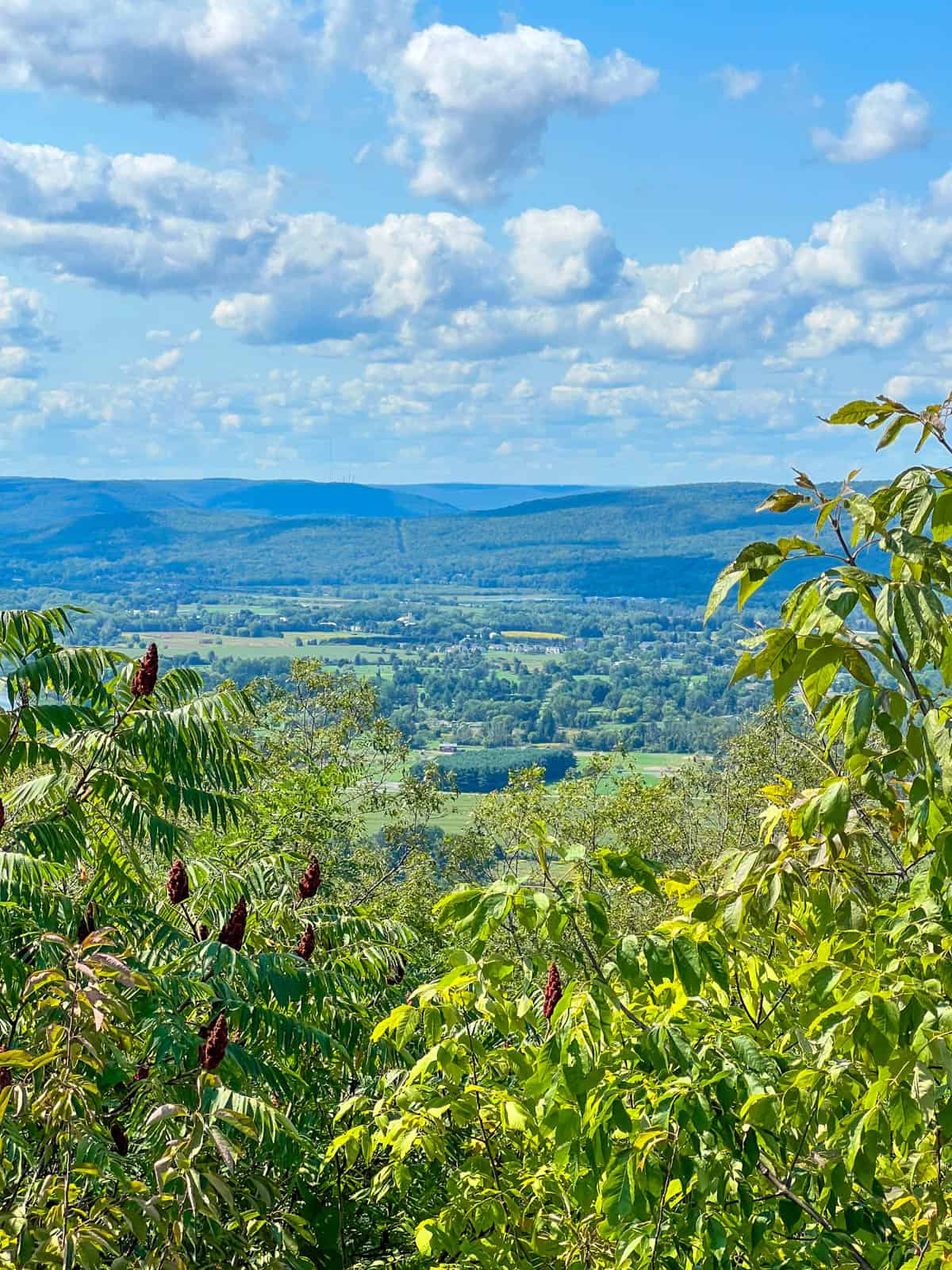 It can be a challenging hike for some people but seeing the same views that inspired Mark Twain's literary works will fill your soul with joy.
Before or after your hike, you won't want to miss the animal exhibits inside the nature center.
Paddle the Chemung River by Moonlight
I had never thought to go kayaking under the light of a full moon, but Friends of the Chemung River Watershed in partnership with Endless Mountain Outfitters organizes full-moon paddles on the Chemung River and lots of other exciting kayaking adventures.
With moonlight and tiki torches, glowstick-adorned paddlers launched glowstick-adorned kayaks into the gentle waters of the Chemung River.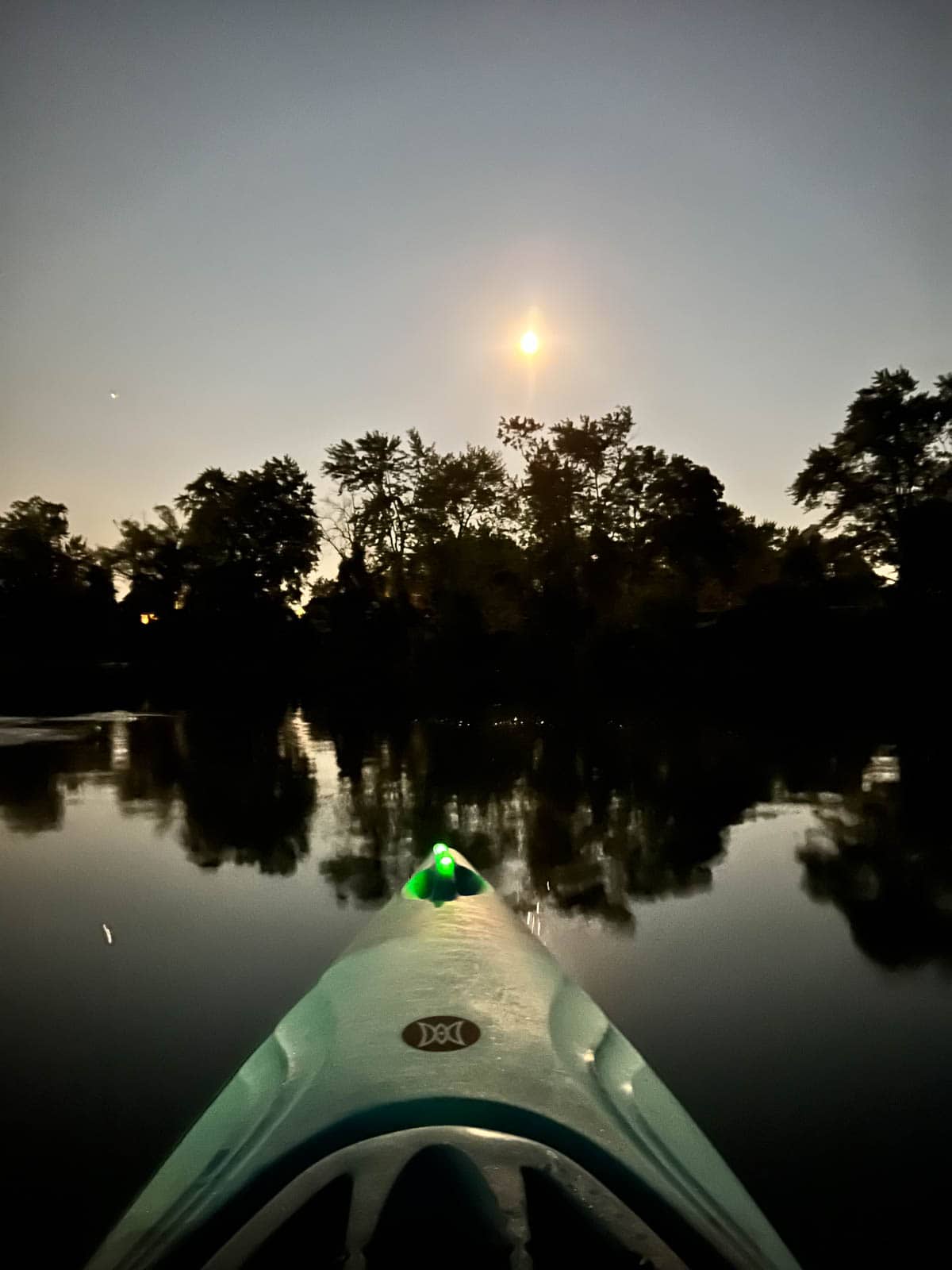 If you've never paddled at night before, it's completely therapeutic. The lightly lapping water, the soft splash of oars, the sing-song cadence of crickets… it's simply magical.
Paddling under a full moon's glow is unforgettable.
Get Your Floof Fix at an Alpaca Farm
There's floof in the Finger Lakes! If you love floofy cuddles and eyelashes for days, the alpacas at Hidden Alpaca Farm will melt your heart.
When I visited, there was a new baby on the farm—absolutely precious!
At the current time, the farm store is open (call ahead) but farm visits are part of special events only, like the annual Alpaca Open House Farm Tour.
Check the website and Facebook page for festivals and occasional farm tour offerings.
Visit the Mark Twain Country website for information on Chemung County.
More Travel Ideas