I finally had the chance to explore Winston-Salem over a summer weekend and I completely fell in love with its walkable downtown, vibrant arts scene, amazing architecture and storied past.
Winston-Salem is a hot spot! The city is completely reinventing itself without losing sight of its cultural and historic arts and tobacco roots. Old 'bacca' buildings are seeing new life as luxury boutique hotels, restaurants and innovation centers.
Here are some of the ways to have fun in weird and wonderful Winston-Salem!
Thank you for hosting me Winston-Salem!
Visit the prototype for the Empire State Building.
Yep, the model for the iconic New York skyscraper sits smack in downtown Winston-Salem.
You can totally see it, right?
It's the Reynolds Building, a fabulous art deco building that once served as the headquarters for the R. J. Reynolds Tobacco Company.
Walk into the main entrance and drink in the exquisite details of the original gold leaf, burnished brass, nickel silver, marble and limestone.
It's stunning beyond belief.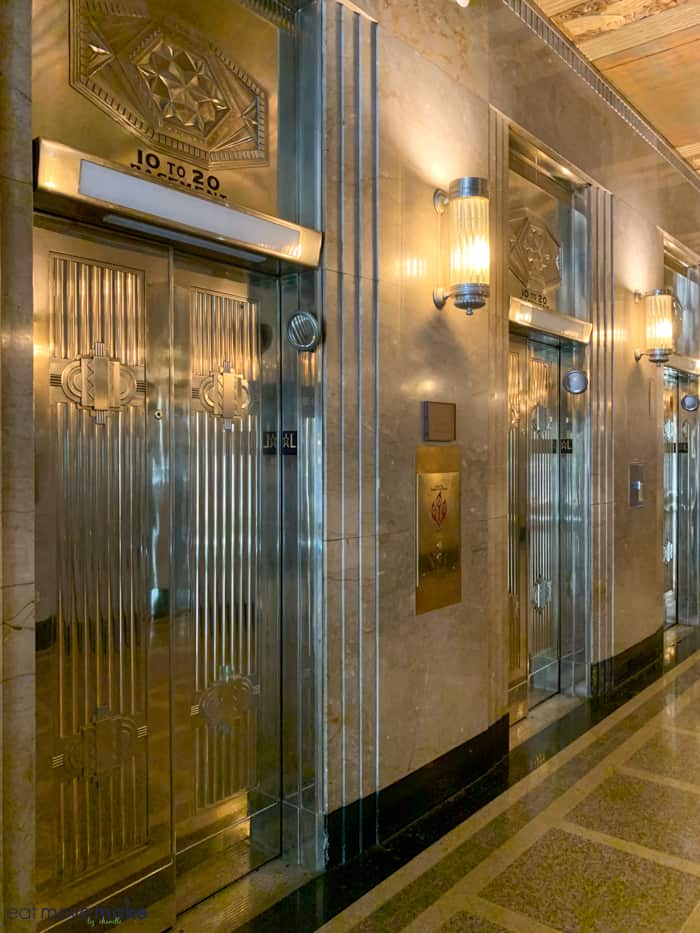 Nowadays, the luxurious Kimpton Cardinal Hotel resides on the first six floors and residential apartments take the remaining upper floors.
Take a whimsical walkabout.
Downtown Winston-Salem has the quirkiest street art! Take this self-guided art trail to discover whimsical and eccentric art installations, street murals and sculptures.
Check out the ARTivity on the Green sculptures and murals too. The red vertical rods mimic the construction of the R.J. Reynolds Building and the murals make great photo ops.
There are several galleries worth popping in as well. I loved this piece in Red Dog Gallery.
The Winston Salem Arts District is alive!
Find out how goat milk chocolate is made (and eat some!)
Stop into Black Mountain Chocolate Factory for a tour of their chocolate-making process from bean to bar.
It all begins with two to three hours of hand sorting, a half-hour of roasting and another hour and a half winnowing and then they're finally ready to start making chocolate.
They use four ingredients in their chocolate: the nibs, organic raw sugar, organic cocoa butter and sunflower lecithin.
Those four ingredients go through a 24-hour hour three-step process: mixing, grinding and conching which results in a refined, smooth and aerated liquid chocolate.
They make two types of chocolate: a 70% dark and a 53% dark milk chocolate and they use goat milk for extra creaminess and that little bit of tang.
After learning about the chocolate-making process, it was time to eat it! We tried several types of chocolate and my favorite was the spicy crystallized ginger.
Shop at one of "America's Best Farmers' Markets.
Open every Saturday (seasonally), the Old Salem Cobblestone Farmers Market is a 100%-vetted, sustainable producer-only farmers market.
Everything sold is guaranteed to be sustainable, naturally-grown using humane practices. It's no wonder it was recognized by U.S. News and World Report as one of "America's Best Farmers' Markets."
Take a selfie by a 7-foot tall tin coffee pot.
In 1859, this giant coffee pot was a form of advertising for Julius Mickey's tin shop. These days it's an iconic and quirky roadside attraction in Old Salem.
Local lore has it that a Confederate soldier once hid inside the coffee pot from Union soldiers. Believe it or not.
Visit a country estate you'll never forget.
R.J. Reynolds and wife, Katherine called it a "bungalow" but at 30,000 square feet, I beg to differ.
The home (and its renowned collection of American art) is open for self-guided tours and it is SO worth it.
After ogling the estate and artwork, wander over to Reynolda Gardens and stroll the trails through the restored formal gardens.
Reynolda House was the center of a complete farm community and has been preserved and repurposed as the Reynolda Historic District which includes the house museum and gardens, eateries and retail.
Unleash your inner artist.
Bring out your creative side and do something a little different. Head to AR Workshop in Reynolda Village and be a maker for a couple of hours. You'll bring home a homemade keepsake you'll use and treasure forever.
If you think you lack artistic ability, there are completed projects all over the store to inspire you. And, the staff is always there to help.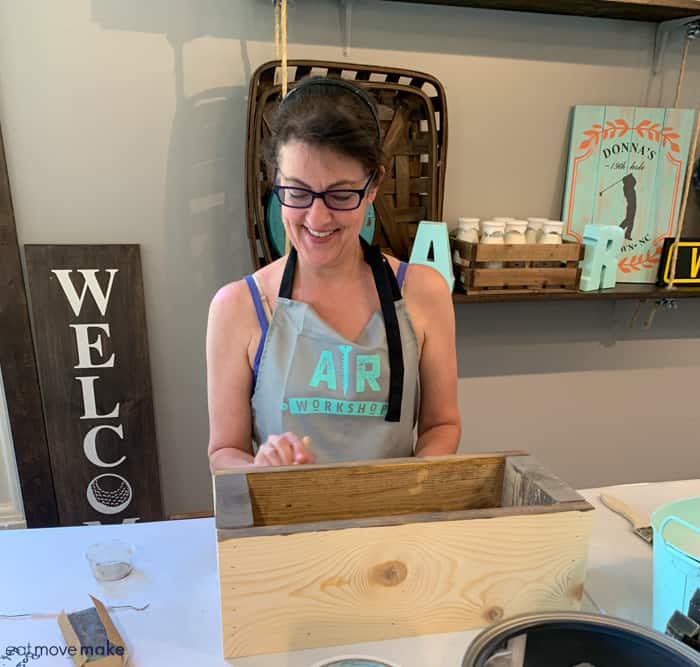 Track down some tiny art.
The only thing smokin' in cigarette machines these days is miniaturized art. Visit one of the refurbished Art-o-Mat cigarette machines, insert $5, pull the lever and shazam – you've got tiny art.
Local artist Clark Whittington is responsible for the idea. Rather than spitting out tobacco-laden cigarettes, he decided the old machines should dispense pint-sized paintings, jewelry, sculptures and more, and now has a bevy of artists contributing their petite masterpieces to Art-o-mats everywhere.
The list of things to do in Winston Salem includes far more than these eight quirky, weird and wonderful activities, but I hope this sparks your interest in visiting. This vibrant, artsy and historic North Carolina city is full of fun!
Connect with the Winston-Salem Convention and Visitors Bureau for more info on the area.