In late March and early April, East Texas bursts into multicolored blooms for the annual Tyler Azalea Trail.
Thousands of people visit Tyler each spring to see the azaleas, dogwoods, redbud trees, Japanese maples, and tulips during the popular Spring Flower Trail extravaganza of blossoms. It's a sight to behold!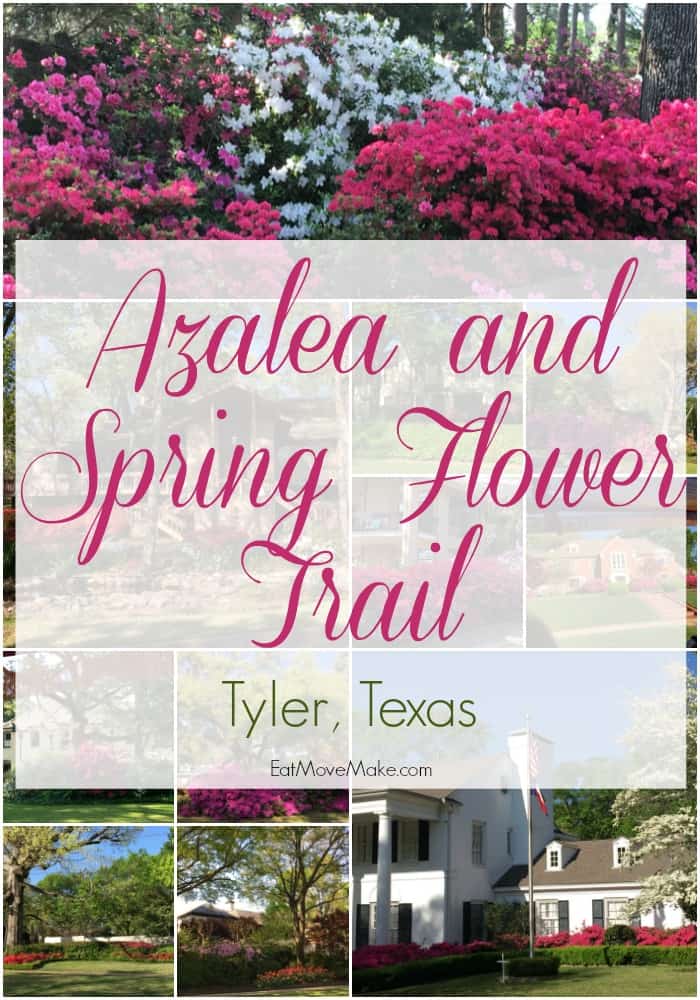 Read More: TexMex, Burgers, BBQ & Brunch: The Best East Texas Restaurants | Hot Air Balloon Rides and the Great Texas Balloon Race
Tyler Azalea Trails
There are two trails—the Lindsay Trail and the Dobbs Trail. The marked routes take visitors along quaint brick streets with early to mid-20th-century historic homes, many of which were built during the oil boom. The houses are nearly as beautiful as the flowers adorning their exteriors.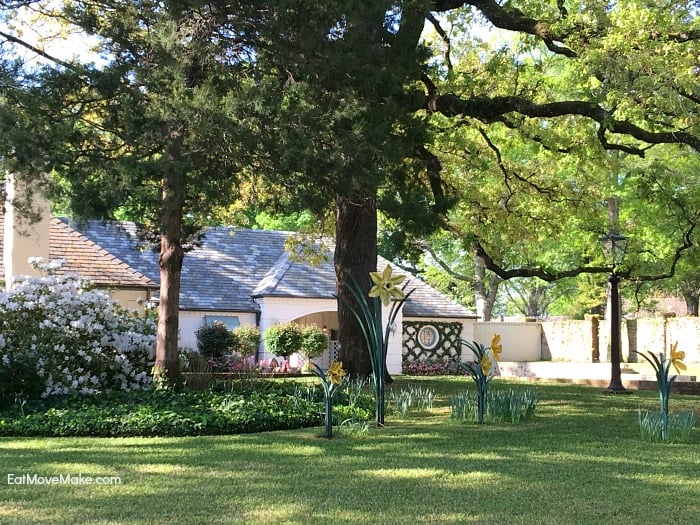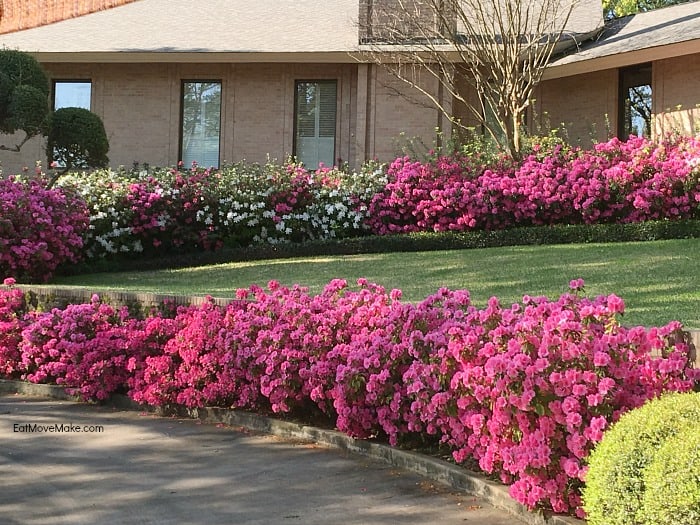 Visitors can either walk or drive the signed route, and since many residents open up their gardens for a closer look, I highly suggest you do a little of both.
I'd be remiss if I didn't point out one of the most spectacular gardens along the trail, Pyron Garden, which is open for visitors year-round, not just during the Azalea Trail.
The gardenan actualtrue labor of love for the Pyrons, and their passion is in sharing its beauty, so they welcome people to stroll the grounds at their leisure. It's a magical fairy tale garden, and I'll never forget how beautiful it was.
Another fun part of the Azalea Trail is the tradition of Azalea Belles. Dressed in ball gowns, the Azalea Belles serve as hostesses for the event by promoting Tyler, greeting guests, and posing for photographs.
The lovely young ladies can be found in the trail's various gardens and historic homes.
Frequently Asked Questions
What are the dates for the Tyler Azalea Trail?
The Tyler, Texas event is scheduled for March 24-April 9, 2023.
What will be blooming during the spring flower trail event?
Along with many azaleas, you'll see white and pink dogwoods, redbud trees, Japanese maples, tulips, and daffodils.
How many people visit the Tyler Azalea Trail?
About 100,000 people visit Tyler each spring for the event!
Are the trails driving trails or walking trails?
People are encouraged to make their trail visits by car—(the 8-10-mile-long Tyler azalea trail is spread out!)— but some of the gardens are open to visitors, so feel free to park and explore them up close.
Where should I park?
Anywhere along the trails except South Broadway Avenue.
Related Posts