It should come as no surprise to you that Kansas City food is a huge reason people visit the area, and at the top of any visitor's to-eat list should be BBQ. But what you may not realize is that the city offers far more than just BBQ. There's a world of diverse foods to try, so for the best foodie adventure, do the 'cue and then travel even further with this list of must-taste experiences.
I was a guest of the Kansas City, KS Convention and Visitors Bureau. All opinions are my own.
BBQ and Burnt Ends
If you don't have BBQ, you're not doing KCK right, and if you don't try burnt ends, you're not doing KCK barbeque right. They belong together!
The tradition began at Arthur Bryant's where they cut off the crispy edges of their smoked brisket and set it out for customers to nibble on while they waited in line. Turns out those burnt ends were customer favorites, and they soon became a regular menu item in Kansas City BBQ restaurants. Everyone does them differently, so taste, taste, taste!
My favorite burnt ends come from Gates Bar-B-Q where they chop them into cracklin' bits! I also loved the burnt end tacos at Slap's BBQ where Joe and Mike Pearce of BBQ competition fame are serving up some dang good 'cue. They recently worked with Heinz to develop Heinz's Kansas City Sweet and Smoky BBQ sauce.
Sample traditional Old World pastries
MeMa's Bakery, a Kansas City favorite for over 23 years serves the most delicious Povitica (poh-va-teet-sa), an Eastern European tradition especially popular in the Strawberry Hill area of Kansas City. A paper-thin layer of dough is spread with an English walnut filling, rolled up, twisted and baked into a regional specialty you have to taste! MeMa's is also known for their authentic German-style apple and cherry strudel, and if you fill up too quickly while visiting the bakery, grab one of their cinnamon rolls in a jar to take home for later.
"Taco" bite of Mexican street tacos
You can't get much fresher or more authentic than at El Camino Real, a hidden gem and a local favorite where the corn tortillas are made right in front of you in the open kitchen. Be sure to try their celebrated tacos al pastor. You also can't go wrong with chicken, beef, chorizo, or fish tacos topped (by you) with fresh lime, chopped onions, cilantro or pineapple salsa. No need for fancy sauces here as the flavor of the meat stands on its own. Come hungry!
Taste the best hand-crafted sausage
Since 1939, Krizman's House of Sausage has been handcrafting fresh sausage for local customers and restaurants using the finest cuts of meat and fresh ingredients. Now in its third generation, Krizman's is making up to two thousand pounds of sausage a day. Each morning they grind the meat, mix in the seasonings and stuff the casings. It's quite a process to see and quite a treat to taste!
BBQ sausage is a big summertime seller and in the winter, the smoked polish, BBQ polish and blood sausage are in hot demand. Customers can also arrange for mail order delivery of their favorites.
Heat things up
Stop by Original Juan Specialty Foods where you can taste and buy some of their 150 varieties of sauce, salsa, snacks and dips. I loved the Fiesta Raspberry Jalapeno Sauce!
For the especially adventurous, sign up to taste one of the hottest sauces in the world — The Source. It's so hot (7.1 million Scoville units) you'll need to sign a waiver before dipping the very tip of a toothpick into the sauce and touching it against your tongue. I know… because I did it!
Discover Kansas' growing wine scene
Before prohibition, Kansas was part of an enormous wine-making region, so it's wonderful to see grapes growing and wineries popping up again. One of Kansas City's own wineries, Rowe Ridge Vineyard & Winery, grows hybrid, Norton and Concord grapes.
They also grow blackberries so stop into the tasting room for a sample of the blackberry wine. If it's summer, try one of the wine slushies and if it's winter, the mulled apple pear wine offers just the right amount of comfort.
Taste all the Mexican baked treats
Visit the Bonito Michoacan bakery for the most delectable fresh-baked pastries made in traditional Mexican style. You may not know what any of them are called (except for the donuts,) but you sure won't forget what they taste like!
Find the beef
While you're visiting KCK stop by Kansas City Steak Company retail store and save a few bucks on beef products, grilling gear and souvenirs at discounted prices. If you're driving, don't worry. You can always order your favorite premium beef cuts online.
Make your own Neopolitan Pizza
Travel to Naples via Kansas City's 1889 Pizza Napoletano where guests can get their hands full of flour and sign up for a cooking class to learn the centuries-old art of making Neapolitan pizza. Using only the best ingredients (San Marzano tomatoes for the sauce and "00" Caputo flour for the dough) the pizzas are baked in copper-clad wood-burning pizza ovens. The thin, chewy and slightly charred crust would make Queen Margherita of Savoy, for whom pizza is said to have been created in 1889, proud.
Have dinner at the Speedway
Nestled between the Kansas Speedway and the gaming options of Hollywood Casino (with a view of each) you'll find the Turn 2 Sports Bar with some of the most delicious bar food in the city. Before or after dinner, be sure to wander through the casino for a peek at the movie memorabilia.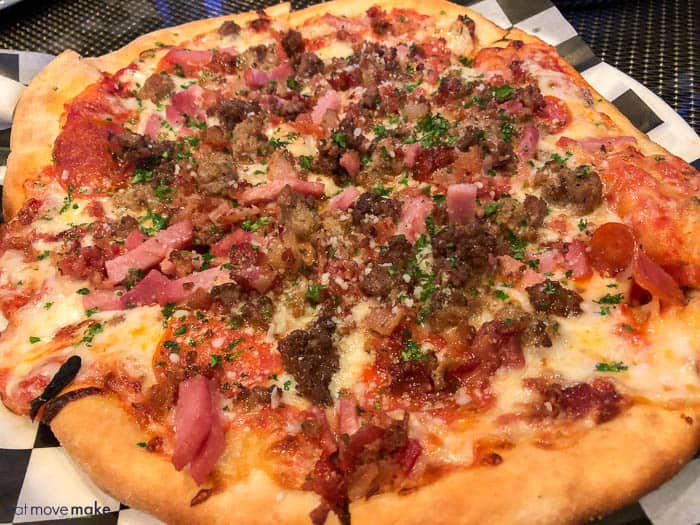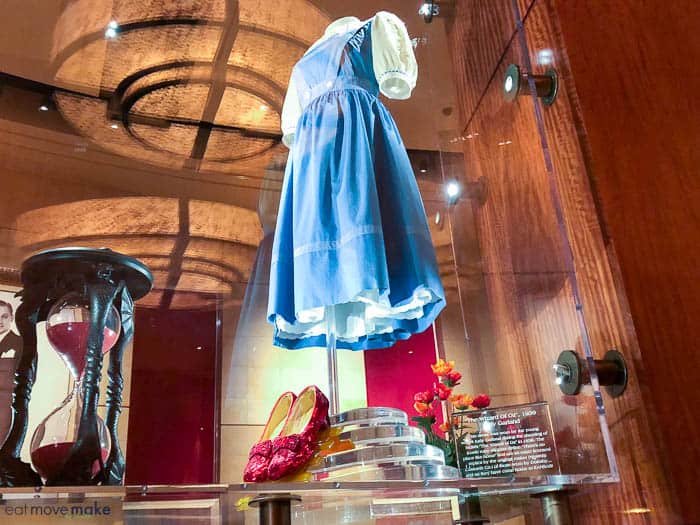 As you plan your family vacations in Kansas, you'll definitely want to consider making a foodie trip to Kansas City!
Which one of these Kansas City food experiences would you EAT first?
Related Posts