It's not very often that a city takes me completely by surprise, but Wichita surprised the heck out of me in a really good way. There's no doubt it's a thoroughly cosmopolitan city with a thriving arts, culture and foodie scene, but first I wanted to explore the things to do in Wichita, KS that would give me a taste of the Old West, and I absolutely loved all of it.
In part one of my visit overview, I'll share the Wichita Old West attractions, and in my next post, I'll share all the newer not-to-be-missed experiences. Whether old or new, Wichita, Kansas needs to be on your travel radar. Stat.
My travel was hosted by Visit Wichita. Opinions are my own.
1. Travel back in time to the wild, wild West.
Just off the Chisholm Trail is the Old Cowtown Museum, an open-air living history museum taking visitors back to the late 1800's to experience what life was like in a bustling Kansas cattle town. Wander the old dirt roads to any of 54 historical and recreated buildings with period furnishings, artifacts and costumed interpreters bringing it all to life.
Allow several hours to visit the museum, especially if you want to catch special events like daily gunfights and saloon entertainment. When I was there on the National Day of the Cowboy, there were demonstrations on lasso throwing, hot iron branding, whip cracking, blacksmithing, carpentry and more.
Tip: There's a lot of walking, so wear comfortable shoes and if it's a hot day, bring plenty of water. While it is available for purchase, the locations are few and far between.
2. Visit the animals that once roamed the Kansas prairie.
Head to the Sedgwick County Zoo and take your time in the North American exhibit (an area that's often overlooked in favor of Asia and Africa). While I do recommend you visit those areas of the zoo ( the new elephant environment is absolutely amazing,) it's worth your while to spend time in North America with the bison, bears, prairie dogs, river otters, pronghorn, cougars and rare Mexican wolves.
Make sure to stop and see the critically endangered peninsular pronghorn. There are only 30 of them left in North America and only 500 worldwide. Equally rare in total number are the Mexican wolves though they can be a bit trickier to spot in their habitat. (Early morning visitors often have the best luck.)
3. Go see Wichita's most recognized icon at night.
People come out every single night to witness the evening firepot lighting at the base of the 44-foot tall Keeper of the Plains steel sculpture. Located at the meeting point of the Big and Little Arkansas Rivers, Blackbear Bosin's artfully designed Native American figure stands with arms raised toward the heavens.
Each evening at about sunset (weather permitting) the Ring of Fire at its base is lit for 15 minutes. Be sure to come early to see the informative displays surrounding the pedestal. You can access the island via the pedestrian bridges, but the best views are from shore. It's also beautiful during the daylight, but it's positively stunning at night.
4. Explore the artwork of Blackbear Bosin and other American Indians. 
Adjacent to Blackbear Bosin's Keeper of the Plains statue is the Mid-America All-Indian Center and it's well worth visiting. There's a large gallery dedicated to Blackbear Bosin (my favorite area) as well as numerous traditional American Indian artifacts and modern works of art. The museum strives to preserve the culture and heritage of American Indians from yesteryear to modern day and it does it very well. Incidentally, if you're looking for unique Keeper of the Plains souvenirs and keepsakes, check out the gift shop.
5. Walk the Wichita timeline from the prairie wilderness to the dawn of the air age.
You won't get a better sense of Wichita's history than at the Wichita Sedgwick County Historical Museum and its chronological 50 year timeline exhibit. Meet Wichita "celebrities" like Jessie Chisholm who started a trading route extending from Kansas to Oklahoma and ultimately on to Texas. This of course became known as the Chisholm Trail.
You'll also enjoy displays on Wichita's aviation fame, Carrie Nation, the first electric guitar, Frank Lloyd Wright's Usonian concept and a typical Victorian-style Wichita home of yesteryear. Have you heard of Mentholatum with its supposed cure-all properties? (You can still find it if you hunt for it, and there's a superb memorabilia collection here.)
If you're a museum person, you'll want to allow a couple of hours to tour this four-level museum. Oh, and on your way out, look for the carving of John B. Carey's face on the side of the building. He was a one-time mayor and known for building the famous Eaton Hotel just down the street from the museum (once called the Carey House).
6. Explore the lost art of custom hat making.
Wichita has a hidden gem in Hatman Jack's Wichita Hat Works where the rare art of custom hat making is alive and well. Watching Jack turn a piece of fabric into a felt-brimmed hat was an experience I'll never forget. Jack is truly a master!
7. Walk along what was once the Chisholm Trail.
The Chisholm Trail passed right through Delano and in its cowtown heyday it became the unruly wild, wild West. Gambling, prostitution and crime were rampant in Delano. It was also the site of the "Running of the Doves," when ladies of the night aka "soiled doves" stripped down at the river and raced naked to Delano's saloons while cowboys and spectators placed bets on who would win.
Be sure to stop and take a look at the old Delano Clock Tower at the Douglas and Sycamore roundabout too. Each of the four bas-relief panels on its sides illustrates a part of Delano's colorful history.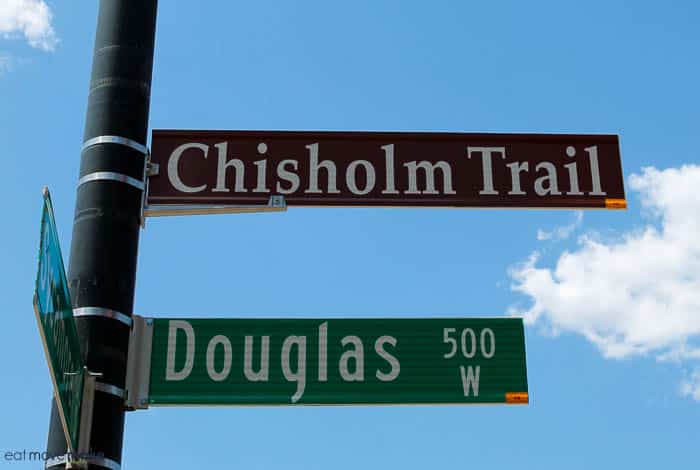 8. Enjoy a chuckwagon dinner show.
About 30 minutes outside Wichita in Benton, KS, you'll find the Prairie Rose, a family-friendly Old West experience guaranteed to put a smile on your face. Plan to arrive a couple hours before dinner to enjoy all the entertainment. Start with a wagon ride, free popcorn and cowboy movies and walk through the Silverscreen Cowboy museum with memorabilia galore. At 6 pm the dinner bell rings for an all-you-can-eat traditional chuckwagon meal followed by a heaping helping of musical entertainment. Don't forget to stop in the gift shop on your way out!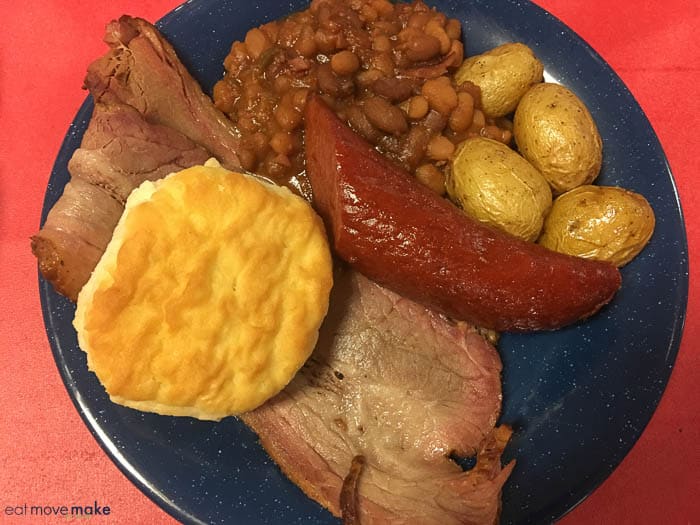 Related Posts