There's no shortage of outdoor activities in Frederick County, Maryland. In fact, in the city of Frederick itself, every resident lives within a half mile of a park. There are tons of outdoor spots to hike, bike, walk or just relax at, so take a weekend to explore greater Frederick County and get outdoors!
See Maryland's highest waterfall. 
Cunningham Falls in Cunningham State Park is a 78-foot cascading waterfall and it's very popular! The water flows into a creek bed with giant boulders and rocks and the entire area is wonderful scenic.
There are a couple of different trail options for reaching the waterfall viewing area: a fairly easy 1/2-mile hike on the Lower Falls Trail or a more strenuous 3/4-mile hike on the Cliff Trail. In the interest of time (wink, wink) I took the Lower Falls Trail which ended at a lookout deck near the base of the falls.
Now here's where things get interesting… next to the lookout deck, there's a sign that warns against climbing on the rocks, but EVERYONE climbs on the rocks over the creek to get a better view of the waterfall, especially the upper portion. So, if you're a rule-breaker (like EVERYONE else) and feeling adventurous… that's all I'll say about that.
Note: There's a 1/4-mile boardwalk directly to a parking lot for easy wheelchair access.
There's also a lake, beach and playground area nearby where visitors can rent watercraft, go swimming or play in the sand.
Also worth seeing are the remains of the Catoctin Furnace which once produced pig iron from locally mined hematite. Pick up a walking tour guide at the visitor center.
Savor the scenic vistas from Catoctin Mountain Park.
For a day of hiking and the full experience, take the challenging 8-mile hiking loop, stopping along the way to enjoy the many overlooks. The trail is marked but sometimes difficult to follow and it's only for the sure-footed. You'll see Cunningham Falls, Hog Rock, Blue Ridge Summit, Thurmont Vista, Wolf Rock, and Chimney Rock.
For the less adventurous, there are easier nature trail hikes including the Blue Blazes Whiskey Still Trail which interprets the history of Catoctin Mountain whiskey production and the Charcoal Trail which tells the story of the charcoal making industry on the mountain.
Note: Camp David is in this park so be aware that if the President is visiting, many areas of the park will be closed.
Visit a local farm market.
Stop at Catoctin Mountain Orchard where you can pick your own fruit, photograph and cut your own flowers or just wander the huge market store and bakery. Fill your shopping basket with fresh fruits, veggies, apple cider donuts, jam, honey, maple syrup, apple dumplings, pound cakes, pies and pretty much anything heavenly you can think of.
Drive (or walk) through Maryland's shortest covered bridge.
There are only six covered bridges remaining in Maryland, and three of them are in Frederick County including Roddy Road Covered Bridge – the smallest of the bunch. Built in 1856, the single span bridge is only 40 feet long and crosses over a little bubbling creek. It's a very pretty place to snap photos, and since there's a small playground right next to it, you can easily park and enjoy the peaceful setting.
There are two additional covered bridges in Frederick County: Utica Mills and Loys Station and all three bridges are within 12 miles of each other so if you have time, go see them all. Driving tour directions here.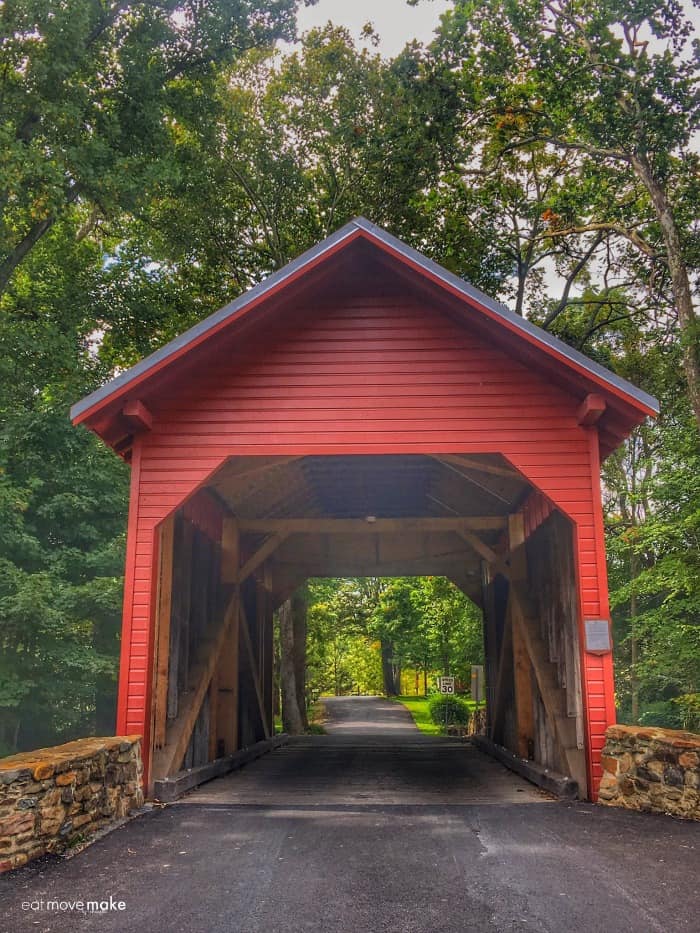 Catch the sweet scent of lavender fields in bloom.
Drop by Springfield Manor to see their 2600 English and French variety lavender plants and try their award-winning lavender gin. The distillery, winery and brewery are all on the same property so enjoy a tasting of spirits, wine or craft beer while gazing out at those luscious lavender fields. Check open hours before visiting.
Mark your calendars for the Maryland Lavender Festival June 17 & 18 at Springfield Manor. Ticket info here.
Fall in love with the countryside and stay at the Inn at Springfield Manor.
Just steps from the lavender fields is a charming bed and breakfast with eight guest suites situated on the second and third floors. Every suite enjoys a lovely view and my suite, Valerie's Secret, was the only one with a view to the North.
Guests can wander the estate taking in the views, stargaze in the evenings, relax by the private fire pit, grab a chair on the porch, and gaze out over the lavender fields. Breakfast is served each morning in the Stone Room, and each stay comes with a complimentary wine, spirit, or beer tasting.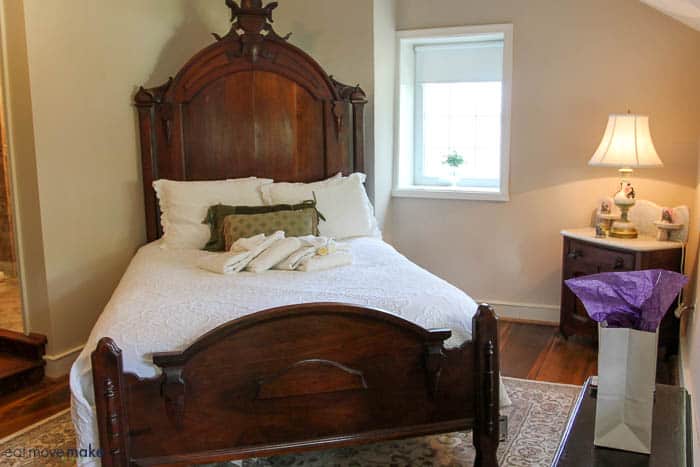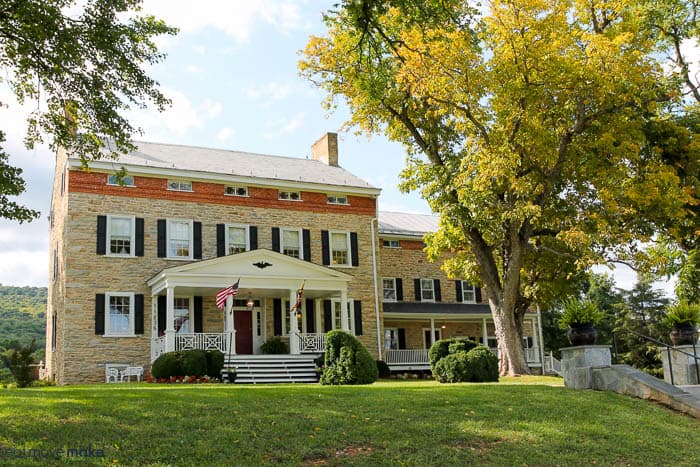 Note: There is no WiFi service in the inn, and as with most B&B's, guest suites are accessible only by stairs. Click here for reservations and more info.
Take a self-guided auto tour of Monocacy National Battlefield.
Pick up a map of the key locations at the Visitor Center and download the audio for a great overview of the battle and details on each of the stops you'll be making.
Hungry for more? There are daily ranger talks and hiking trails available as well.
Bike or take a boat ride along the C&O Canal.
The Chesapeake & Ohio Canal National Historical Park is spread over 184.5 miles between Cumberland, Maryland and Washington D.C. There are seven visitor centers throughout the park and something unique to see all along the towpath including lock houses, dams and aqueducts. The longest of all the aqueducts is the Monocacy Aqueduct in Dickerson, MD and it's well worth a stop.
Bring your own bike or borrow a bike and helmet for 2 hours through the bike loaner programs in Great Falls and Williamsport. Access to the towpath is located at trailheads and parking lots near major canal points of interest.
Between Memorial Day and Labor Day, visitors can take one hour boat rides from Williamsport.
Watch the only high wheel race of its kind in the U.S.
The National Clustered Spires High Wheel Race takes place every August in historic downtown Frederick. Riders race along a .4 mile loop on either antique or modern high-wheel bicycles. Attendance is free.
There is so much fun to be had with all these outdoor activities in Frederick County, Maryland! For help in planning a trip to the area, contact VisitFrederick.org.
Related Posts