As part of a hosted media trip, I had the pleasure of staying at The Inn at Ragged Edge, located in rural Franklin County, Pennsylvania, and it's an absolutely stunning mansion turned bed and breakfast.
Once the summer home of Colonel Moorehead Cowell Kennedy, a Pennsylvania railroad bigwig, the early 20th century Frank Furness-designed residence features rich chestnut woodwork and enormous picture windows overlooking a garden and backyard stream.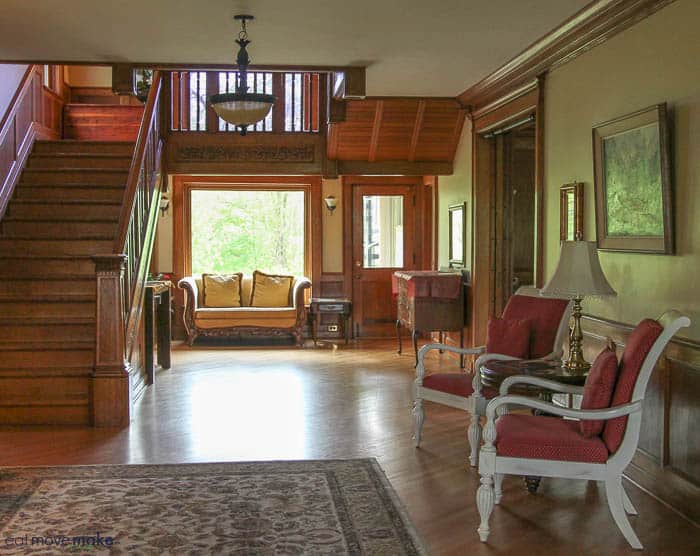 You'll immediately notice the magnificent Steinway Grand piano in the front room when you enter the inn. Built in 1901 for Harrod's of London, owner Ken Kipe purchased it as a gift for his wife, Barb, who lovingly plays it if you ask. In fact, music is a large part of the inn's appeal, as they host regular parlour concerts and jam sessions.
I had the pleasure of staying there during the weekend jam session of some extremely talented musicians, and I fell asleep each night to their musical serenade. I can't begin to tell you how much I enjoyed having the soft music playing throughout my visit.
A delicious homemade breakfast is served each day communally in the dining room. On my first morning, I awoke to fresh cinnamon rolls, a fruit and granola parfait and blueberry stuffed French toast.
Guest rooms are beautifully appointed and the beds are luscious and oh, so comfortable. Apparently, there was a huge thunderstorm overnight, but I slept so soundly that I never heard a thing. Rooms have private bathrooms attached, and mine had a shower with jacuzzi tub.
Owners Ken and Barb Kipe purchased the inn on a whim two years ago. Having never stayed in a B&B and with absolutely no idea of how to run one, they relied on the book Running a Bed and Breakfast for Dummies, and off they went. They're thoroughly enjoying the journey, and it seems to me they've hit their stride. Between the architectural appeal of the inn itself, the music, the hospitality and the delicious food, The Inn at Ragged Edge has become a much sought after getaway.
I'm not normally a fan of B&B's, but I can honestly say that my stay at The Inn at Ragged Edge was completely delightful, and I wouldn't hesitate to return for a future escape.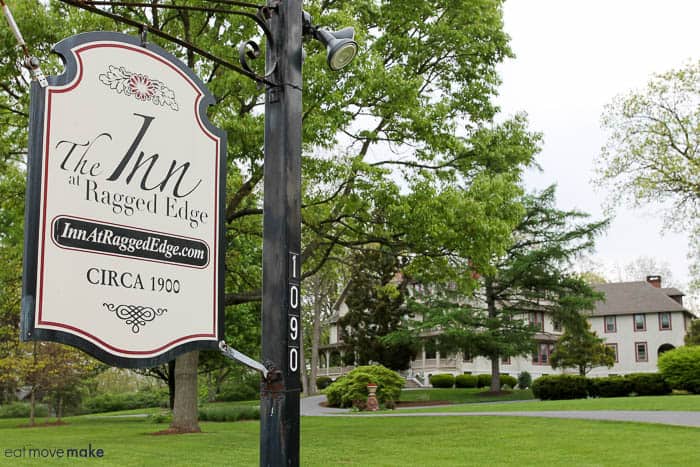 For more information on The Inn at Ragged Edge and Franklin County, PA, visit the inn's website and ExploreFranklinCountyPA.com
Related Posts