Looking for an idyllic getaway in the heart of Virginia's Blue Ridge Mountains? There are so many things to do in Charlottesville, VA, a vibrant and historic city brimming with endless possibilities for adventure and fun!
Whether you're a history buff, a nature lover, a foodie, or an art enthusiast, this charming town will delight and inspire you. From exploring Monticello, the former home of Thomas Jefferson, to hiking in Shenandoah National Park, to savoring the local wines on the Monticello Wine Trail, there's never a dull moment in Charlottesville. So pack your bags and get ready to experience the best of what this captivating destination has to offer!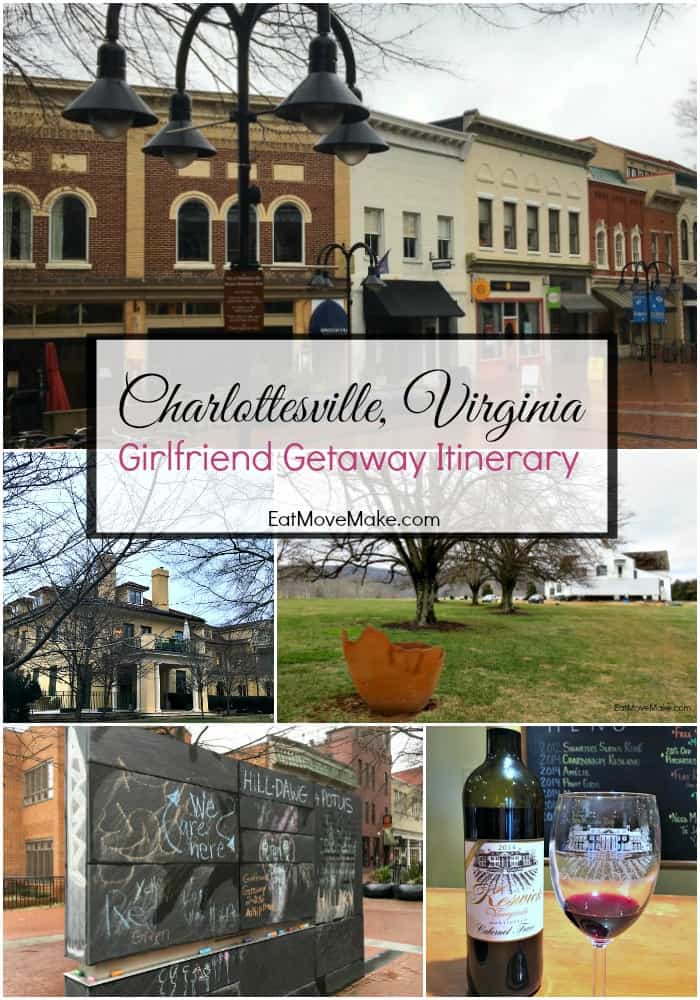 Pondering a girlfriend getaway? Then here are some ideas on things to do in Charlottesville, Virginia with your besties.
Visit a Cidery – Castle Hill Cider
Forget your sweet fall favorites for a minute, because Castle Hill Cider serves the hard stuff and it is good! If your tastes lean toward the dry, rather than the sweet, you'll absolutely love it. My pick: Terrestrial.
Located on the historic 600-acre Castle Hill estate in Keswick, the cidery not only makes delicious dry aged ciders, but they have the distinction of being the only cidery in the world to be aging cider in a qvevri.
What's a qvevri? It's a large terra cotta egg-shaped vessel and the first traceable and purposeful method of underground fermentation and storage. There are eight of them underground and in use at Castle Hill.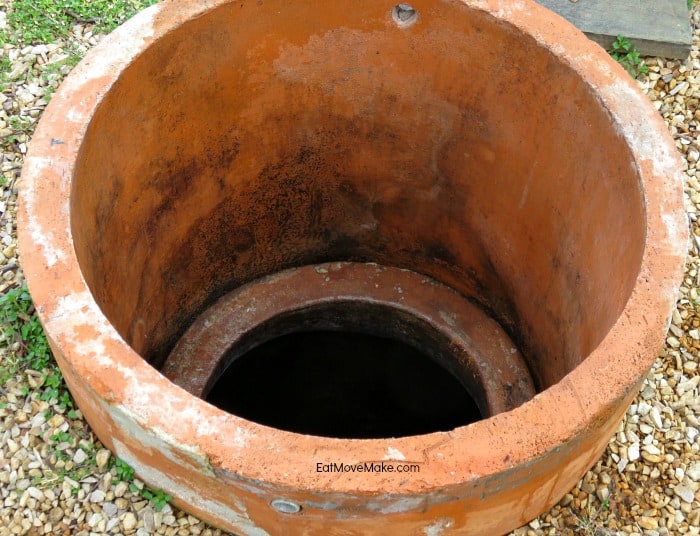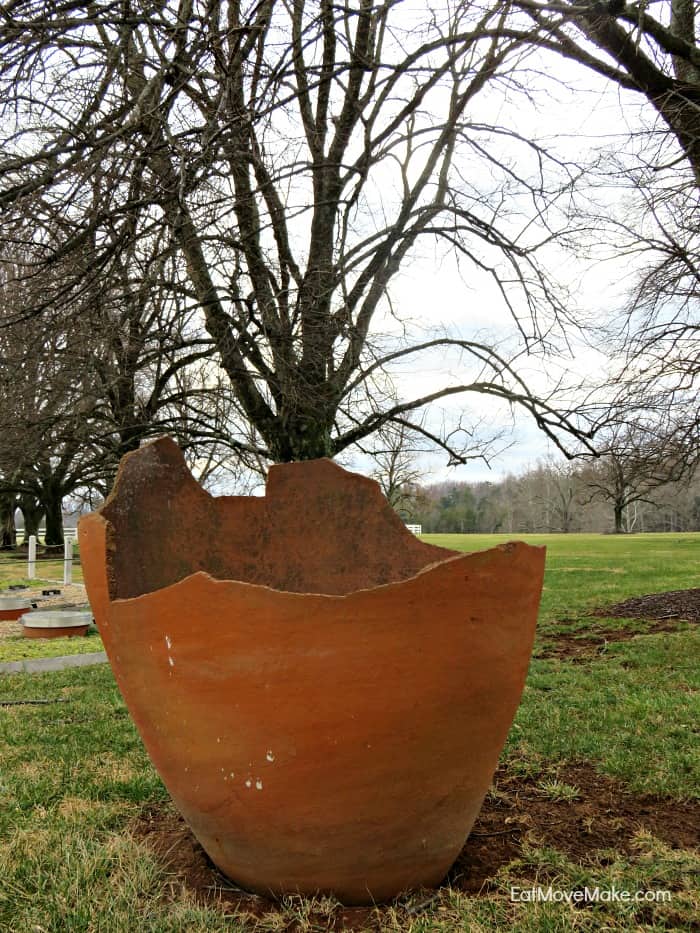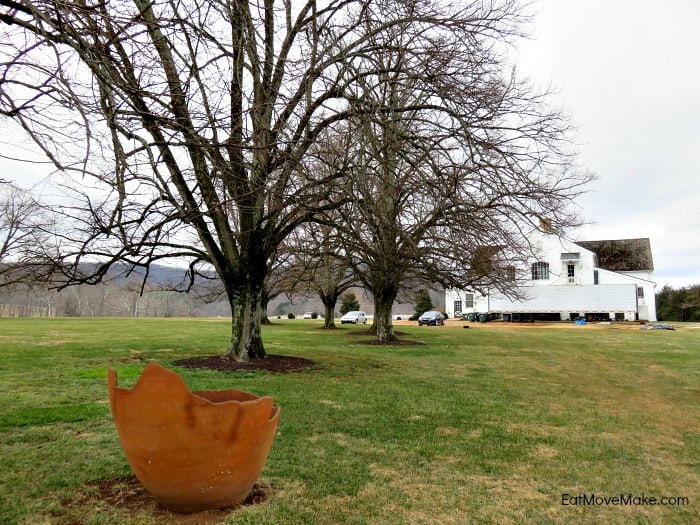 Be sure you taste the Levity, one of the qvevri-aged ciders when you visit the tasting room, and take a stroll around the grounds if you can. It's beautiful there!
Castle Hill Cider
6065 Turkey Sag Road
Keswick, VA 22947
Tasting Room – open daily from 11-5
Website
Visit a Winery – Keswick Vineyards
A visit to this cozy tasty room at Keswick Vineyards is well worth your time. The wine style is primarily dry with fruit-forward notes, so whether you prefer dry wines or not, you'll likely find a wine you love. They grow 12 different varietals on the property, so all but one wine (the Pinot Grigio) are produced with their own grapes.
According to their wine expert, the most popular white is Chardonnay (I loved it!) and the most popular reds are Merlot and Trevillion Red.
Fun Fact about the Amelie (pictured above): Amelie Reeves was one of the original descendants of the estate and the label is a charcoal self-portrait she made at age 24. The wine itself is stainless steel aged so it has a bit of an acidity, burn and crispness to it, just like Amelie herself did. Apparently she was a bit of a firecracker.
We happened to visit Keswick Vineyards just hours before their 2014 Cabernet Franc Estate Reserve was being judged for the 2016 Virginia Governor's Cup, and we found out later that evening that it won! It was pretty exciting to have the chance to get a sneak peek tasting before its official release.
Keswick Vineyards
1575 Keswick Winery Dr.
Keswick, Virginia 22947
Tasting Room – open daily from 9-5 (closed some holidays)
Website
Get a Spa Treatment at Keswick Hall
Keswick Hall itself originated from the beautiful Villa Crawford, a lavish Tuscan-style private residence built in 1912. Over the years, it was turned into a country club and then the world class five star resort it is today. Although I was on the grounds solely to visit the spa, I'm already planning a return so I can stay there, and spend time exploring the magnificent hideaway.
But as for the spa, it was fabulous. I enjoyed a most relaxing Swedish massage, and it was completely customized to me. Afterwards I felt as if I had awakened from a blissful, restful slumber even though I had never fallen asleep. It was that relaxing.
Not to mention that we were pampered with infused water, blooming hot tea and champagne with chocolates. The spa at Keswick Hall treats you right.
Keswick Hall Spa
701 Club Drive
Keswick, VA 22947
Appts available daily from 8:30am to 5:15pm
Website
Historic Downtown Mall
This Main Street brick and concrete pedestrian mall in Charlottesville extends a full eight blocks, and is just oozing with history and charm. Home to over 120 shops and 30 restaurants, visitors can easily spend several hours poking around and exploring.
There are also lots of cozy seating areas to people watch, enjoy a coffee and cold drink or just enjoy the shade of the towering oak trees overhead.
Don't miss the Community Chalkboard, a freedom of speech wall on which the First Amendment is permanently inscribed and anyone can speak their mind via chalk art at any time. It's worth a visit and perhaps your two cents.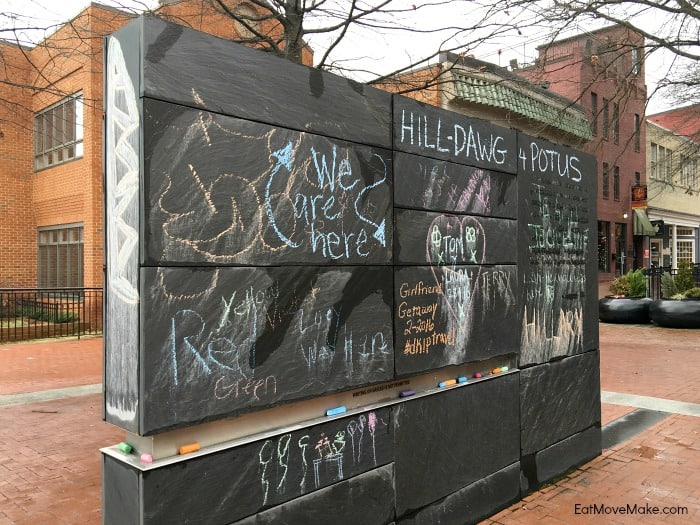 Also in the downtown mall are an ice rink, a children's museum and a restored theater. Visitors can park in nearby parking garages or lots, and a trolley connects the downtown mall to the University of Virginia. The downtown mall is an absolute can't miss when visiting Charlottesville.
Wine & Design
Bring your own wine and your girlfriends to this evening painting party and class for a 2-hour artistic adventure. You'll start with a penciled-on template on an otherwise blank canvas, and with easy-to-follow instructions, you'll leave class with a painting.
The #1 rule is that there are NO mistakes, so everyone's painting will have a unique look. That's what makes it so fun… well, that and the wine. It's a perfect girlfriend getaway activity!
Wine & Design Charlottesville
609 E Market St #109
Charlottesville, VA 22902
Website
Monticello Artisan Trail (I covered this in another post, so take a peek!)
So there you have it. Proof positive that Charlottesville makes a great girlfriend getaway destination! Stay tuned for the artisan trail post, ideas on where to stay, where to eat and a visit to the area's historical gems.
More Charlottesville Fun