Until I personally visited the Outer Banks (often called the OBX), I simply didn't "get" it. I knew it was a desirable destination (OBX fans are hardcore), but I had no idea why. Well, I finally made it there on a media trip last October, and now I get it. I fell in love with the OBX big time!
Soooo, I'm sharing what makes it so special in a series of posts, and I'm dedicating this first one to you, the clueless ones. If you're as puzzled and overwhelmed as I was with what the Outer Banks actually are, and where to spend time if you go … these vacation planning tips for the Outer Banks of North Carolina are for you.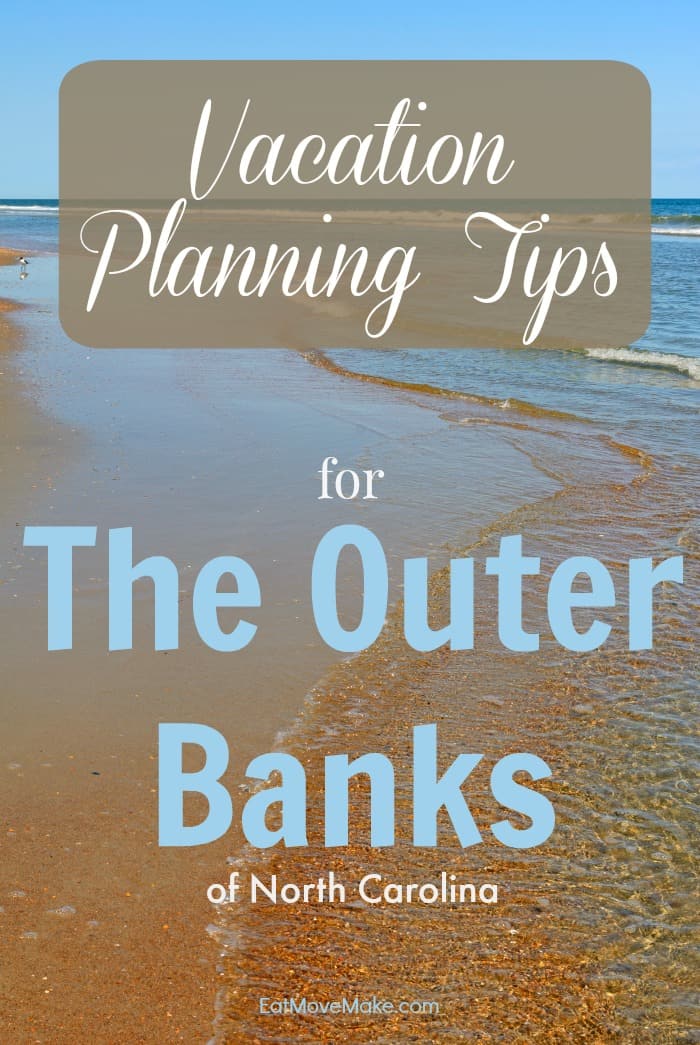 What the heck are the Outer Banks?
The Outer Banks collectively refer to a 200 mile long stretch of barrier and peninsula islands off the coast of North Carolina. You can cross the sound by bridge or ferry, and then a single road system (Highway 12) is how you'll move between the various regions of the island chain.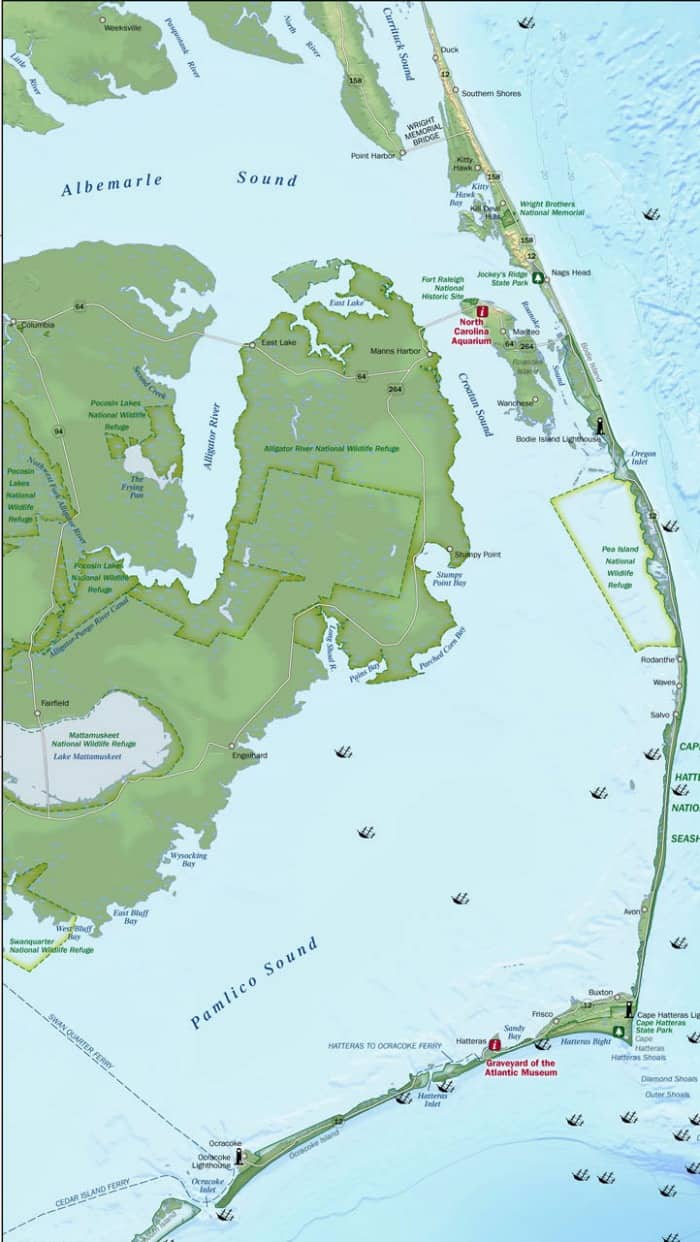 Where in the Outer Banks should you vacation?
There are three main regions in the Outer Banks: the Northern Beaches, Roanoke Island and Hatteras Island. Each region has its own personality, so you'll need to decide whether you want a slower pace or lots of activity. Of course, you can always choose one area for accommodations and then make day trips to the other areas. Since there is so much to see across the chain of islands, I definitely recommend exploring a bit.
Northern Beaches – Duck, Southern Shores, Kitty Hawk, Kill Devil Hills and Nags Head
In a general sense, this is the most developed and commercialized area of the Outer Banks, and very family friendly. There are modern amenities, chain stores and restaurants, mini golf, souvenir gift shops and a lot more people and traffic, especially in Nags Head, Kill Devil Hills and Kitty Hawk. The beaches are plentiful, and especially wide in Nags Head, and the waves make for great surfing and skimboarding in Kill Devil Hills and Kitty Hawk. If you're traveling with a pet, Duck is not only a prime family destination, but it's known as one of the most pet-friendly beaches in the country.
Roanoke Island – Manteo and Wanchese.
The pace of historical Roanoke Island is slower, and it's a quiet, quaint, pedestrian friendly area. Wanchese is a picturesque fishing village, and Manteo offers cultural attractions, outdoor activities, quaint shops, restaurants and charming B&B's.
Hatteras Island – Rodanthe, Waves, Salvo, Avon, Buxton, Frisco and Hatteras.
If you're looking for lots of solitude and a total escape, you'll find it here. As part of the Cape Hatteras National Seashore, development is kept to a minimum, so there are miles and miles of undisturbed beaches and dunes. Some areas even allow 4×4 beach driving. Hatteras Island is a much quieter section of the OBX with far less traffic and far fewer people on the beaches. There are restaurants and shops, but they're largely independent, not chain-based. There are plenty of beautiful beach homes (ocean and sound view) available to rent, the newer ones located primarily in Rodanthe, Waves, Salvo and Avon. This part of the Outer Banks is where NC residents tend to go, so that tells you a lot about the pace.
Now that you have an idea of the different Outer Banks personalities, stay tuned for follow-up posts with ideas on what to do, where to stay and what to eat when you go! And check out OuterBanks.org for a wealth of incredibly helpful information.
Check out my other posts about The Outer Banks