Where I stay when I travel is really important to me, partly because of location and partly because it roots my experience in local flavor. When choosing between hotels in Charlottesville VA, an area rich in history, that local flavor is especially important. I feel the same way when visiting New Orleans, Charleston and Savannah among other cities.
Fortunately, I had the chance to soak up plenty of the regional charm and hospitality on my recent visit to Charlottesville, and both of the Charlottesville hotels/inns I stayed at were wonderful.
Where to Stay: Hotels in Charlottesville VA
My accommodations were provided courtesy of Visit Charlottesville.
Clifton Inn – Charlottesville
Set in the shadows of the Blue Ridge Mountains, the Clifton Inn, one of the few Relais & Chateaux properties in the U.S., blends southern charm, hospitality, history, fine dining and luxury in a beautiful countryside setting guests will never forget.
Originally built by Thomas Mann Rudolph (Thomas Jefferson's son-in-law) as an office, it remained a private residence until 1985 when the current owners opened it as a bed and breakfast, later adding additional guest rooms and a fine dining restaurant. The inn is located close to the heart of Charlottesville and the presidential estates, so it's plugged in without feeling even remotely citified.
I had the pleasure of staying in the Thomas Mann Rudolph suite in the main house (there are also three cottages on site,) and the elegant period architecture and furnishings were beautifully appointed. The bedroom and sitting area step down into an old-fashioned bathroom with both a claw foot tub and modern stand-up shower.
If you have the chance, The Clifton Inn serves a lovely afternoon tea in the parlor each day. The ginger twist was simply divine.
Guests will enjoy a daily continental breakfast with their stay, and there's a garden, tennis courts and a swimming pool on the grounds. Upon checking out, guests receive a special surprise – a box of chocolate chip cookies. How sweet is that?!
More on Clifton Inn: Website | Facebook | Twitter | Pinterest
The Graduate Hotel – Charlottesville
What could be more fun than staying in a hotel that makes you remember the exuberance and optimism of university life? The vintage collegiate decor was planned paying careful attention to the city of Charlottesville and what makes it unique, and half the fun of staying there was discovering all the interesting surprises and special touches.
Located on the historic main street and directly across from the University of Virginia, it offers convenient access to restaurants, galleries and shopping. It also has a cute little coffee shop directly off the lobby.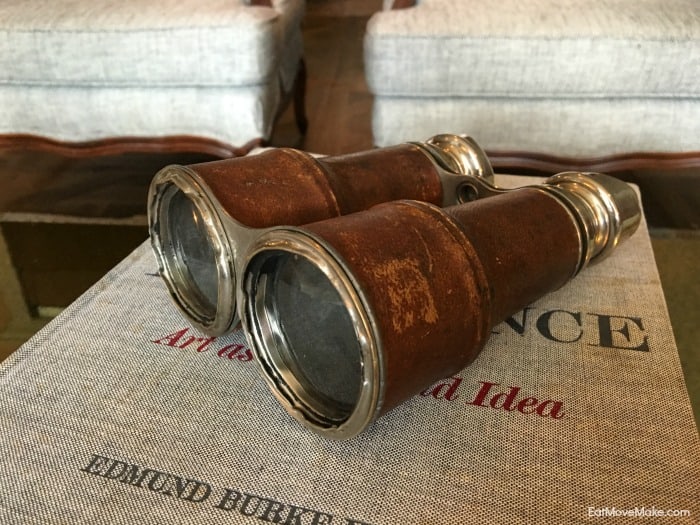 More on Graduate Charlottesville:Website | Facebook | Instagram |
Residence Inn – Downtown Charlottesville
We took a sneak peek walk-through prior to the opening of the Residence Inn in downtown Charlottesville, and it's gorgeous! With an amazing location near the downtown mall and oodles of restaurants, it's definitely one of the Charlottesville hotels you should consider.
More on Residence Inn Charlottesville Downtown: Website
Which of these Charlottesville hotels/inns would most appeal to you? Have you been to Charlottesville before?
Related Posts