Some say it looks like Middle Earth, some say it's a cross between a rainforest and a fairy tale, and some simply have no words at all to describe the natural wonder that is Dismals Canyon. Alabama's last secret hiding place is one of those sights you have to see to believe.
This lush, mystical forest is home to two waterfalls, lots of curious rock formations and some wondrous glowing creatures called Dismalites. The tiny bioluminescent larvae emit what appears to be a blue-green light, and the sandstone gorge offers the perfect habitat for their survival.
Although the Dismalites are probably the greatest fascination here, it's the natural landscape of the canyon itself that will leave you breathless.
Read Next: 17 Unforgettable and Unusual Things to Do in Huntsville AL
Visitors to Dismals Canyon receive a trail map before heading out on the 1.5-mile self-guided hike through the National Natural Landmark, and they'll be rewarded right away with a stunning view of Rainbow Falls.
Early settlers built a mill and water wheel at the top of the falls, but it was later destroyed by a flood. Look for one of the original millstones underneath the falls.
The other waterfall, Secret Falls, is so secret that you can't even hear the water rushing from its underground spring until you're right next to it. It forms a natural arboretum in the canyon, and is an especially wonderful and calming oasis.
This narrow passageway is called Fat Man's Misery, and it used to be the only way you could get into the park. Can you imagine?
The map will guide you to the can't miss highlights, but keep your eyes open because there are plenty of surprises too.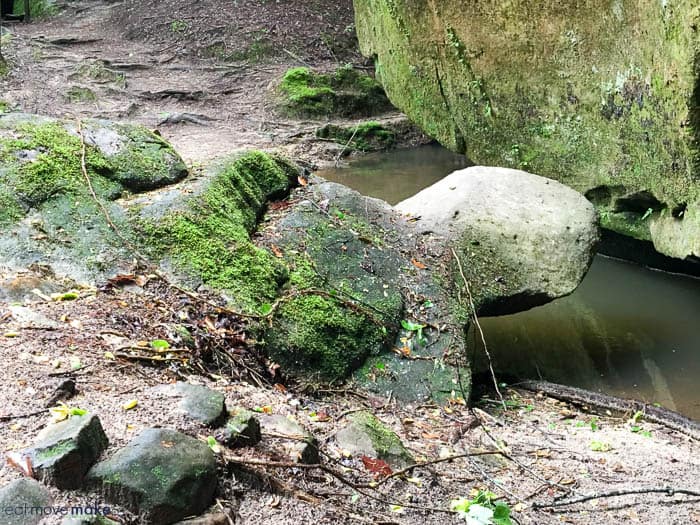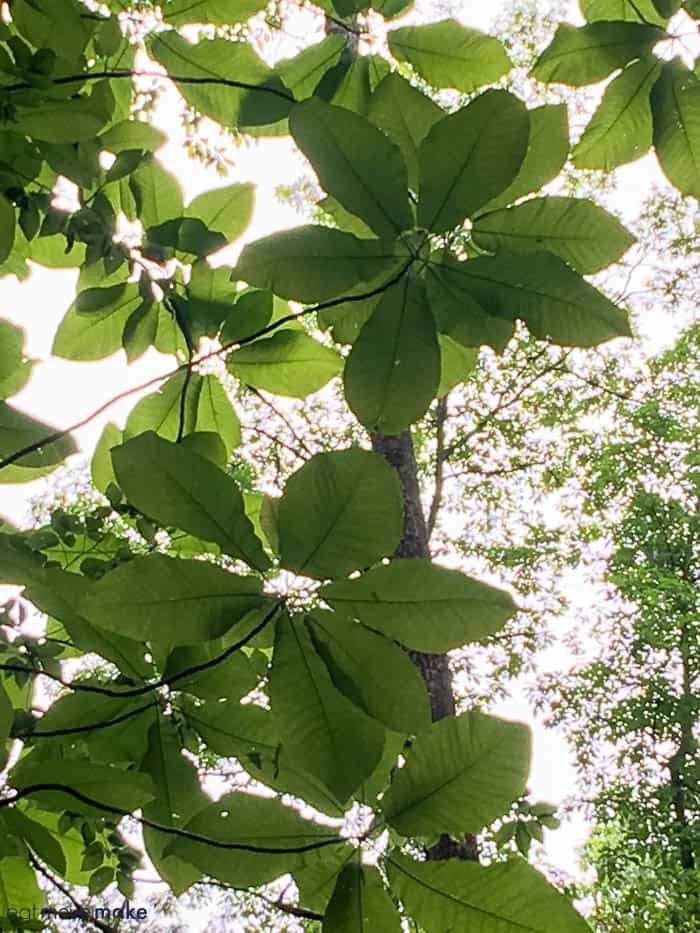 Geologists have come in number to study this distinctly un-Alabama part of Alabama, and think it's like a little piece of North Carolina . In fact, the only other place in the world you can find Dismalites is in North Carolina. Very strange!
So about those Dismalites… the largest colony in Dismals Canyon is in and around Witches Cavern, so named because of the overgrowth of mushrooms and fungus that grows here, one of which is the highly poisonous mandrake – perfect for a witches' brew. (The staff keeps it cut back, so you won't see it though.)
Dismalites glow after twilight, so if you want to see the canyon walls completely aglow, you'll need to take a nighttime tour. We happened to spot one random Dismalite glowing so brightly it was visible in the daytime, and our guide used a black light to point out a few more.
Please be aware that the trails are only suitable for the sure-footed as the path is quite slippery in areas, especially when crossing the stepping stones over stream beds. There is also a lot of maneuvering up, over and around limbs as well as squeezing through tight spaces.
Dismals Canyon is truly a magical, other-worldly place and I hope you have the chance to see it! For more information, visit the website and for help in planning a trip to the general area, visit NorthAlabama.org
Explore More of the U.S.A.