Planning a quick getaway to Pigeon Forge and worried about finding family-friendly attractions that are not only entertaining for children but also fun for adults? Don't worry! There are plenty of things to do in Pigeon Forge with kids that adults will love, and if you're short on time, we've picked three of the most memorable attractions.
So, keep reading and prepare for family fun in Tennessee near the Great Smoky Mountains National Park.
Where to Stay: A Peaceful East Tennessee Cabin Retreat
Read More: Dollywood Harvest Festival – What to Do, Eat and See | Gatlinburg: A Roadtrip Destination with Something For Everyone
The Comedy Barn
The Comedy Barn bills itself as "the most successful and most attended clean comedy theater in the world," and after a day of attempting to entertain ourselves while driving to Tennessee, we were ready for someone else to provide the laughs (and a few drinks). Womp-womp, they didn't serve alcohol, but after getting over that minor disappointment, we sat back and enjoyed the show.
The family-friendly show varies nightly, but it features a mix of magicians, jugglers, ventriloquists, comedians, cloggers, live music, an animal act, and plenty of audience participation.
My favorite part was Danny's ping pong ball skit. His banter with audience members was absolutely hilarious, and everyone was cracking up! It's good cheesy family fun and kids will love this show.
Hollywood Wax Museum
I'm pretty sure wax museums were designed for people like my daughter, who love to mimic and clown. She was completely in her element here, and I don't think we stopped laughing the entire time. We still laugh when we think about it!
Visitors aren't allowed to touch the wax figures, but believe me, there are countless ways to create photo ops. Many of the figures have props nearby to help inspire you.
It's an absolutely ridiculous way to spend an hour, but we had the best time!
WonderWorks
It's all hands-on discovery at WonderWorks, and there's a lot of science hidden in all the fun. It's an amusement park with thrill rides for the mind!
There are six different Wonder Zones: Extreme Weather, Physical Challenge, Space Discovery, Light & Sound, Imagination and Wonder Art.
There's also a glow-in-the-dark ropes course, 4D motion theater, and optional laser tag, and a nightly magic show. You won't be bored!
Allow 2-3 hours to enjoy everything, and during fall and summer, it's likely to be busy, so there may be some waiting for some of the exhibits.
Also, be sure to wear closed-toe shoes – a requirement for several of the experiences. We didn't know that beforehand and were wearing sandals, so we lost out on a few things.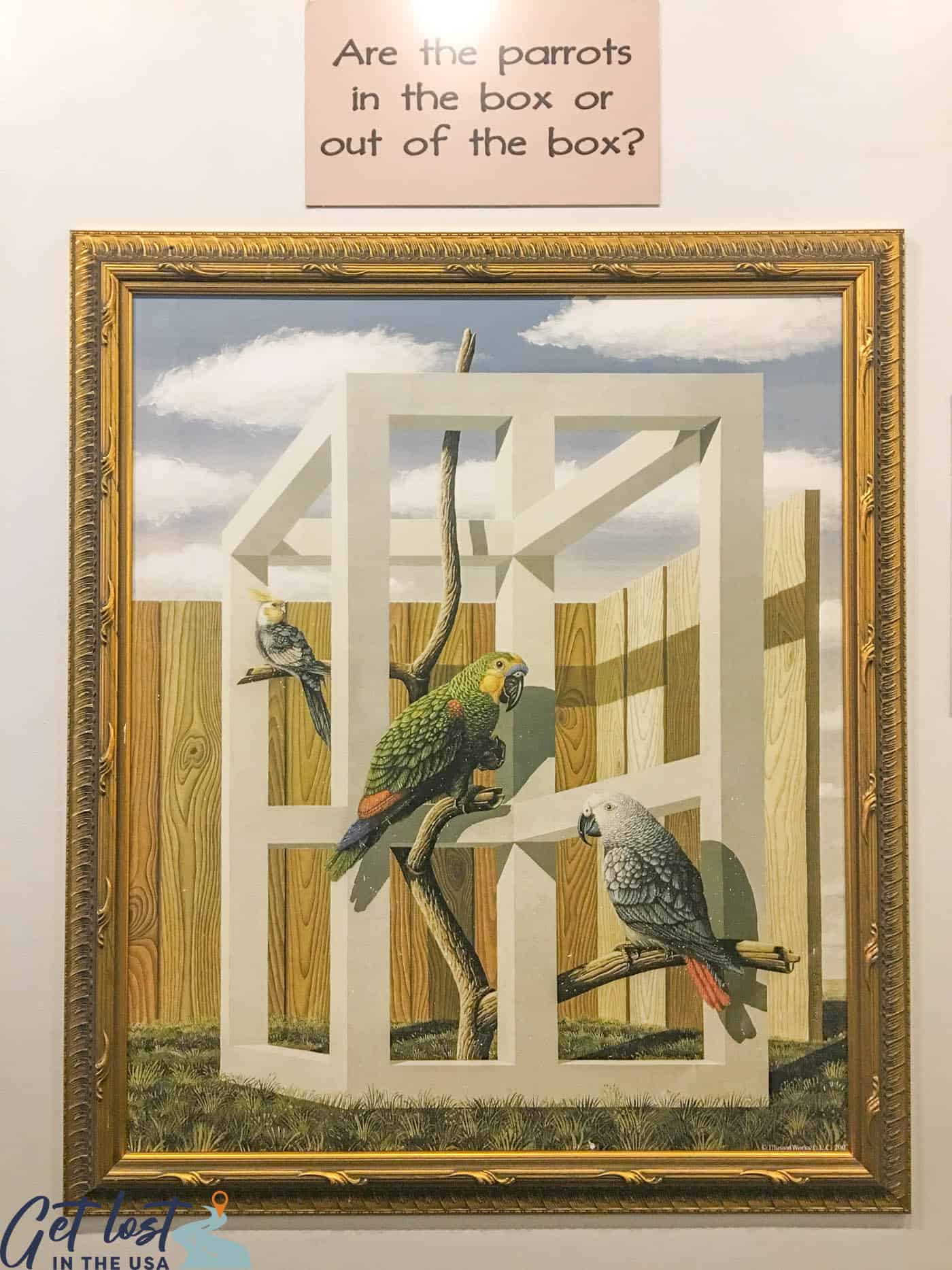 We had SO MUCH FUN at all of these attractions in Pigeon Forge, and since we only spent two days in the area, we want to go back and spend more time exploring some of the other things to do in Pigeon Forge (with kids or without). We also want to try some of these restaurants in Pigeon Forge!
Explore More Tennessee