Since there are so many Baton Rouge attractions within walking distance of each other, staying at one of the nearby hotels in downtown Baton Rouge is the way to go.
I stayed at both the Watermark Hotel and the Hilton Baton Rouge Capitol Center while at a travel conference, so I can speak from personal experience about those two hotels.  
Watermark Hotel
Baton Rouge's first skyscraper dazzles guests as a luxury boutique hotel, part of Marriott's elite Autograph Collection.
It was built in 1927 as the Louisiana Trust & Savings Bank. Its iconic Art Deco elements (a carved marble staircase and walls, hand-painted ceiling murals and the old bank vault) fuse seamlessly with modern artwork and furnishings.
The restored bas-relief murals depicting important Louisiana symbols overlook The Gregory restaurant in the lobby and they're absolutely stunning.
The grand marble staircase descends to the old bank vault which now serves as meeting room space.
Other vestiges of old commerce include a bank counter, photographs and plaques. Be sure to wander around and explore. Those marble walls and floors…drool.
Also in the lobby entrance, you'll find some eye-catching optical illusions. Take a few steps to the side and the artwork changes.
Don't miss a chance to dine at The Gregory during your stay, by the way. The elevated Southern cuisine will tickle your taste buds in just the right away. The standout pumpkin poblano bisque was incredible.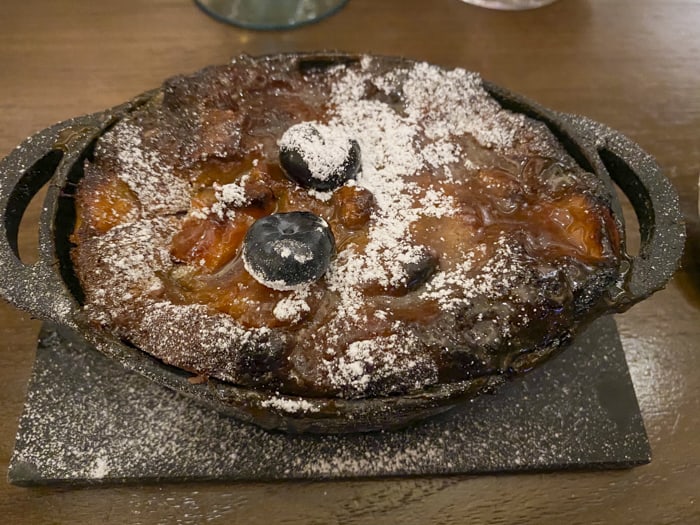 Also available to hungry guests ( just around the corner from the lobby) is Milford's, a casual grab-and-go deli serving sandwiches and baked treats. Milford's is only open for breakfast and lunch though.

As far as sleeping comfort goes, the guest rooms will have you feeling ultra cozy. They're beautifully appointed with lots of windows for natural light.
Hilton Baton Rouge Capitol Center
This beautifully restored historic hotel was originally called the Heidelberg Hotel and retains and was a favorite hangout of notorious then-governor, Huey P. Long. He held regular meetings on the 10th floor of the hotel even though his beautiful new capitol building was just blocks away.
The lobby is absolutely glorious with lots of separate sitting areas for guests.
Rooms inside this magnificent hotel look out over the Mississippi River or downtown Baton Rouge.
One of the coolest features of the Heidelberg Hotel's construction is the hidden tunnel leading to the former King Hotel across the street. Huey Long used it for clandestine visits to his mistress.
Fortunately, the tunnel still exists. It now serves as a private restaurant venue for Hilton guests.
If you're into haunted hotels, some guests claim to smell cigar smoke or see a cigar-smoking gentleman (mostly on the 10th floor). People speculate that it's the ghost of Huey P. Long.
Others have reported a white-haired lady wearing a white gown in the dining and main salon areas in the early evening hours.
Unfortunately, I didn't see either of the ghosts. But, I slept like a baby in my plush room. It's a beautiful and ultra-comfy downtown Baton Rouge hotel. And I love its unique history.
OTHER HOTELS IN DOWNTOWN BATON ROUGE
Hotel Indigo Baton Rouge
What I love about Hotel Indigo properties is that they're each a distinct reflection of the city in which they're located. Not only is the design influenced by the hotel's whereabouts, but its restaurants and bars serve food with local flavors and flair.
Hampton Inn and Suites Baton Rouge Downtown
Conveniently located near local attractions with beautiful guest rooms each including a microwave and refrigerator. Guests also enjoy free hot breakfast daily, free WiFi and a fitness center.
Courtyard by Marriott Baton Rouge Downtown
Located at the iconic corner of Florida and Third Street, the Courtyard by Marriott Baton Rouge Downtown is in the epicenter of Downtown Baton Rouge.
Holiday Inn Express Baton Rouge Downtown
The Holiday Inn Express Baton Rouge Downtown is conveniently nestled in the North Boulevard Town Square area. It's within walking distance to the Raising Cane's River Center, restaurants, entertainment, and events downtown.
Reach out to visitbatonrouge.com for help in planning a visit to the 'Red Stick'!
Related Posts