Except for the miniaturized version, I want nothing to do with golf, so when I was invited to visit the Home of American Golf this year on a press trip, it took a little convincing.
But I gave in and set out to find things to do in Pinehurst and Southern Pines, NC – no golfing allowed. And I had an amazing time!
THINGS TO DO IN SOUTHERN PINES, NC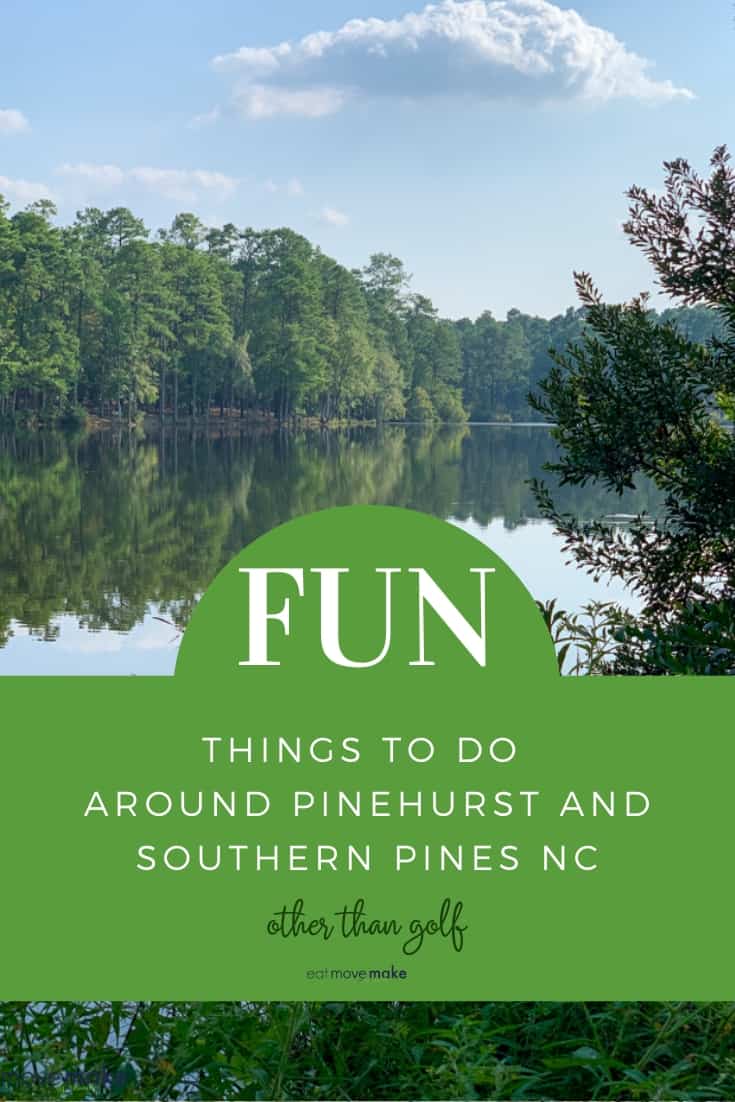 Tour the Weymouth Center and Gardens
This stunning 1920's mansion built by novelist, James Boyd, and wife Katherine is quite the sight to see, and the gardens are nearly as magnificent as the home itself. The gardens are open to the public daily from sunrise to sunset (unless there's an event).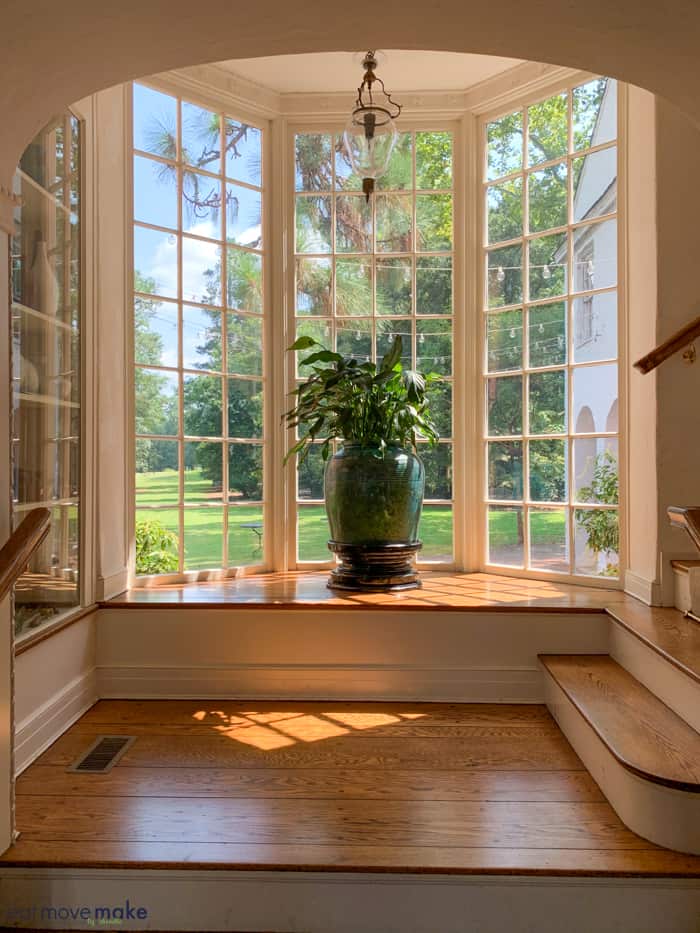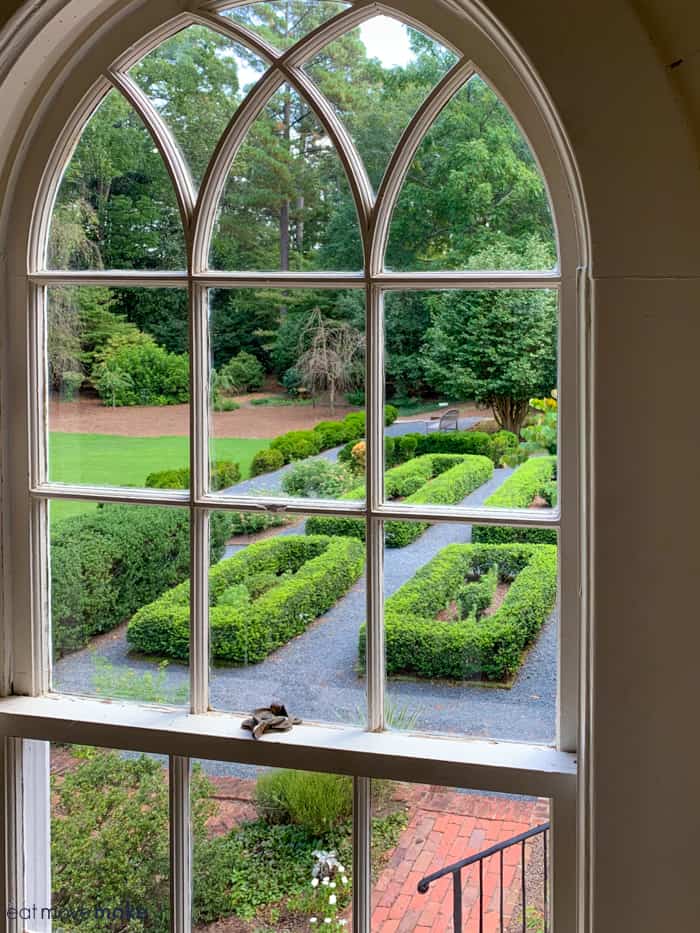 The house is light and airy with a multitude of windows and doors opening up to the outside, so it's not surprising it was (and still is) a wonderful place to inspire writing. When the Boyds lived in the home, their regular visitors included the likes of Paul Green, Thomas Wolfe and F. Scott Fitzgerald.That rich literary history continues with the NC Literary Hall of Fame and a Writers-in-Residence program.
Fun fact: The estate was originally purchased as an act of land conservation to save North Carolina's pine trees from complete annihilation due to the turpentine industry, so the world's oldest longleaf pine can be found in the preserve's pine forest.
Visit the Taxidermy Museum
A taxidermy/creation/tool museum inside a Christian bookstore/fudge and gift shop is bound to be odd, right? Well, it is, and that's exactly why I couldn't resist visiting.
As soon as I began my descent to the basement museum, a bizarre jumble of stuffed creatures, antique tools and creationist messages surrounded me.
There's a neverending collection of stuffed creatures (including a fur-bearing trout) alongside golf balls, barbed wire, vintage tools, a Ronald Reagan photo, sports memorabilia, a gigantic suit of armor and who knows what else.
The exhibits are strewn about the museum in a seemingly haphazard fashion making it infinitely more fascinating.
Whether you take the creationist theme seriously is up to you. Regardless, the hodge-podge collection is worth a look-see and I guarantee kids will love it. Besides, it's free.
Breathe in and chill out in a salt spa.
Try something completely different and head to Southern Salt Room for a halotherapy session and kombucha on tap. Yes, on tap.
I had absolutely no idea what to expect from a salt spa when I walked into Southern Salt Room but before I knew it, I found myself lying with eyes closed on a lounge chair in a dimly-lit room piled full of salt. For 45 minutes.
In halotherapy, microscopic medical grade salt particles are blown into the room so that you're breathing it during your session.
The science of halotherapy asserts that breathing salty air can treat respiratory conditions, depression and anxiety and cure certain skin conditions.What separates Southern Salt Room from many of the other salt spas you've seen is the "halotherapy". Many spas just glue salt onto the walls for aesthetics but unless they use halotherapy, it's just relaxation.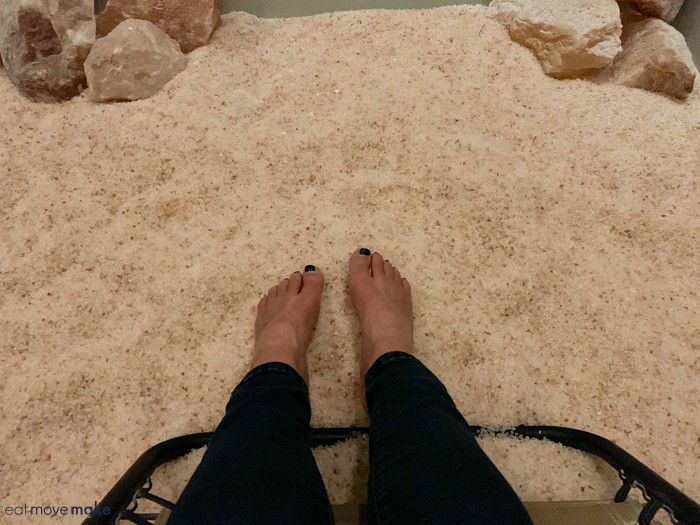 If you're worried about lots of feet being in the same salt, don't. It's anti-microbial and low humidity prevents the salt from getting wet. It's also regularly replenished since it tracks (like litter) out of the room.
I'm a cynic by nature but in spite of myself, I felt my breathing deepen and relax about halfway through the session.I have no idea if it did or didn't do anything, but I don't care. I loved the experience and I'd do it again. And again.
Catch a production at the historic Sunrise Theater.
Originally a hardware store in 1898 and converted to a theater in the 1940's, this hub of arts and entertainment activity includes first and second-run movies, live broadcasts from the Metropolitan Opera, live community theater and more. Check the schedule to see what's new and upcoming.
Fill up your shopping bag.
There are so many cute boutiques in downtown Southern Pines. Whether you're in search of unique home accessories, trendy clothing, something new to read or that special gift, you're likely to find it in this historic downtown shopping district. 
Things to Do in Pinehurst, NC
Hike the lake loop at Reservoir Park.
Take a leisurely stroll or jog around the Southern Pines Reservoir for gorgeous views of the lake. The unpaved but wide and level two-mile trail passes through wooded areas so it's wonderfully shady even on hot days.
The park is dog-friendly (leashes only) and has restrooms, benches and picnic tables.
Visit the Winter Home of Champions.
Standardbred horses (including 10 champions) have been training in their off-season at the
Pinehurst Harness Track
since 1915. It's the oldest continuously operating equine sports facility in North Carolina and is listed on the National Register of Historic Places. (Check the
schedule of events here
.) 
Also at the track is a restaurant and the Fair Barn, the oldest surviving fair exhibit hall in North Carolina, now a premier venue in the Sandhills.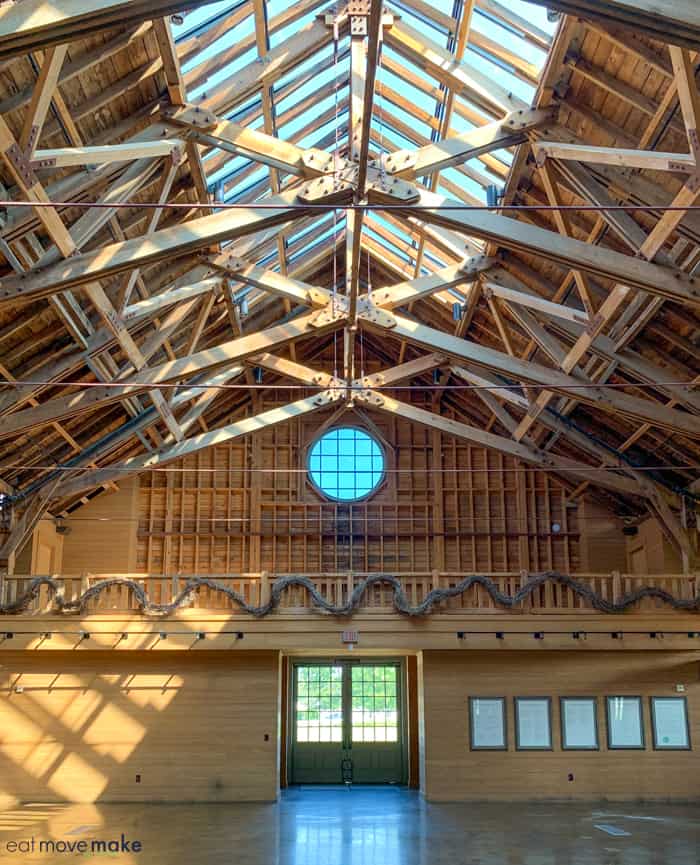 Peek into Pinehurst's past at The Tufts Archives.
Believe it or not, Pinehurst was never intended to be the premier golfing destination it has become.
When James Walker Tufts sold his arctic soda fountain business and purchased nearly six thousand acres of devastated timberland in the Pine Barrens of the Sandhills, his intention was to build a health resort for recovering tuberculosis patients.
Ultimately, the contagion of the disease made the sanitorium an ill-fated project, but his New England-style resort community would transition to the game of golf and the rest is history.
That history and so much more can be found within the walls of the Tufts Archives. Currently housed in the rear of the public library is an extensive collection of memorabilia and artifacts including one of Tufts' artic soda machines. 
Would you care for a spot of tea?
Next to cats, there's nothing I love more than a cup of tea, and
Lady Bedford's Tea Parlour
makes sipping tea extra special. Whether you pop in by yourself or with a bunch of girlfriends, the frilly Victorian decor, elegant teacups, dainty, delicious bites and extensive tea selection will completely brighten your day.
Relax with some retail therapy.
Try a new flavor-infused olive oil at The Pinehurst Olive Oil Company. (If you like a little heat, the Baklouti Green Chile Olive Oil is in.cred.ible for making scrambled eggs.)
Shop for the home and garden or pick out the perfect gift at Potpourri. I bought some kitty paw earrings and an inverted umbrella (with cats on it, of course). For ME.
Pick out a few locally made products and some healthy snacks at The Corner Store.
OTHER THINGS TO DO IN MOORE COUNTY
Visit Dalton Pottery
It's worth the trip through the back roads to visit Linda Dalton's pottery studio. She and her husband are as warm and friendly as they come, and they love to talk about their story and show off their creations. 
I'm particularly fond of her horsehair pottery and driftwood jars, but Linda isn't afraid to try anything, so she dabbles in a multitude of creative styles. Good luck leaving the shop without at least one piece!
And stay tuned for a future post… I made my own horsehair pottery with Linda's help when I visited.
Visit a special sanctuary for unwanted, injured and mistreated animals.
The Aloha Safari Rescue Zoo has become the forever home for over 400 animals needing a safe haven for life. Many of them were exotic pets, abused or neglected but at this rescue zoo, they'll be well-fed and taken care of for the rest of their lives. I visited a sanctuary for animals in Utah a few years ago, so this type of facility touches my heart.
The working zoo serves to educate while providing loving care for the animals, and there are keeper talks throughout the day where visitors can get up close and personal with the critters and learn more about them. Guests can also take a narrated safari ride through the zoo – a great way to learn more and get closer to the animals in the pasture.
Visitors can also purchase bags of food for feeding the animals. 
Find the hidden objects in the Carthage Murals.
I'm so glad I stopped to take a closer look at downtown Carthage's three murals (a fourth is in the works.)
Related Posts