Having just come from the Old 96 with its distinctive bygone era feel, Rock Hill, SC looked to me like any other modern suburb (it's part of Charlotte, NC's metropolitan area). I was wrong. Well, it is modern and boasts all the comforts and conveniences that that implies, but it's so much more. 
Over the course of my hosted three-day trip, I peeled back its layers and discovered some of South Carolina's greatest treasures. Take a look. Here are 14 fun things to do in Rock Hill and the greater York County.
EXPERIENCE BMX THRILLS
One of the newest (and coolest) things about Rock Hill is the cutting edge Novant Health BMX Supercross track which played host to the 2017 BMX World Championships in July. It's a big deal for Rock Hill to have an Olympic-caliber training facility like this open to the public, and if you're an amateur bike sports enthusiast, it's a must-see, must-ride track. Check the track calendar for instructional programs, open sessions and race events.
While I have no supercross abilities myself (but never say never,) I stopped by the venue to watch some riders take on the track. It was thrilling to see them zoom down the starting hill, careen wildly around the curves and launch their bikes into the air as they flew over the rollers and jumps on their way to the finish line. Exciting!
STOP FOR LUNCH/BRUNCH AT THE YOLK
This chef-owned casual breakfast diner is only open until 2 pm and is wildly popular, so get there early. You might luck out and grab a seat at the community table but otherwise, you're likely to wait a bit. It's worth it though! Chef Greg Collier relies heavily on locally sourced ingredients and is passionate and incredibly creative with his menu items and daily specials. The Yolk is a big YUM.
VISIT HISTORIC BRATTONSVILLE
This open-air living history museum offers an immersive 18th and 19th-century experience as it tells the story of three generations of the Bratton family. Whether you've heard of the Brattons or not really doesn't matter because the importance of Brattonsville lies more in the fact that it's a microcosm of early southern history — the good, the bad and the ugly.
The ugly as you can imagine is slavery, and it's an important part of the historical interpretation at Brattonsville.  There's an original brick (very rare) slave house on the property and a replica that can be toured.
Tip: Ask to hear the story of Watt (one of the Bratton's slaves) and you'll understand the significance and existence of the below tombstone.
There are 30 historical structures to explore and visitors are free to wander at their leisure. If you follow the self-guided map from the visitor center, you'll notice that as the timeline through history progresses, the Bratton's wealth amasses and it shows very clearly in the growing grandeur of their plantation homes.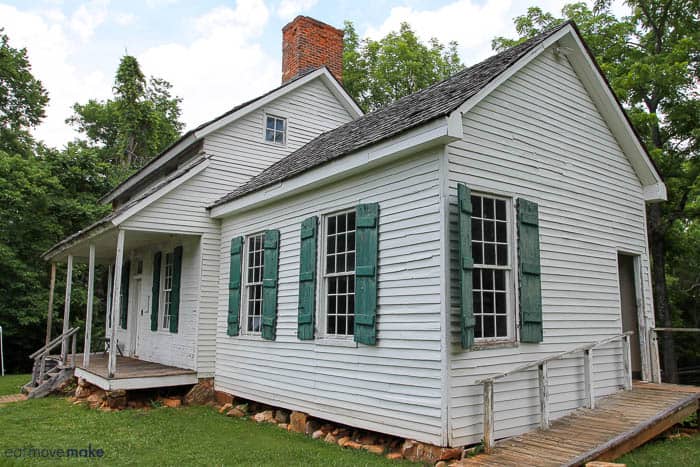 In some of the locations, costumed interpreters are on hand with stories or demonstrations, and I highly recommend you stop and listen to their tales. You'll also notice that Brattonsville is a working farm so there are animals and crops that all need tending.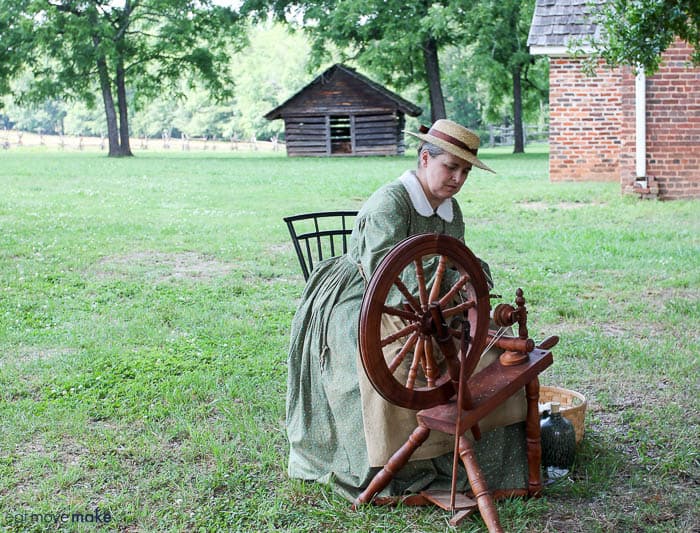 VISIT THE CAT'S PAW WINERY
If you say "cat," I'm there. But in case the word cat doesn't make you jump, I'll explain the other part of the Cat's Paw Winery appeal. It's a small and cozy place producing 11 small-batch varieties of red and white wine made without chemical preservatives, sulfites, and tannins so wine headaches are a thing of the past. Without chemicals, the taste is smooth and the bite is non-existent.
The cat theme comes from the owner's passion for cats and cat rescue, and the winery has even served as the venue for a cat wedding. Truth. They also host regular goat yoga classes, and at the time of my visit they were looking forward to hosting a goat wedding. Local shelter cats needing adoption will attend in hopes of finding their fur-ever family.
My wine pick: Sangiovese
HAVE DINNER AT THE FIVE AND DINE
This diner was once a McCrory's five-and-dime store and the site of the Friendship Nine sit-in on January 31, 1961. Ten African-American students from Friendship College sat down at the lunch counter in McCrory's as a quiet protest to racism. They were denied their meals, harassed and arrested. One student paid the fine due to scholarship concerns, but the remaining nine opted for "jail no bail" because they knew going to jail would bring more attention to the Civil Rights Movement.
The original seats remain in the diner today with the names of those courageous men who protested in silence, not violence.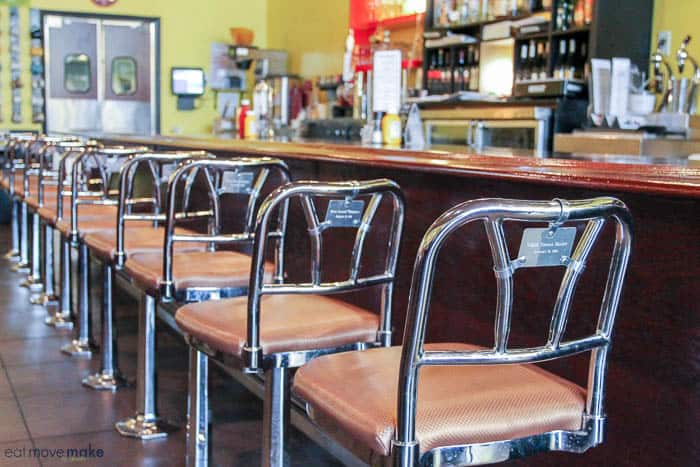 On the 50th anniversary, the Friendship Nine recreated the walk and were served the meal they'd been denied. Two years ago all of those students were exonerated. Powerful.
The Five and Dine is one of the few places where a sit-in lunch counter and chairs are still in an operational restaurant, and after absorbing the weight of that historical moment, I sat down in a booth for my own meal.
WALK THROUGH A REVOLUTIONARY WAR BATTLEFIELD
The Battle of Kings Mountain was a critical victory for the Patriots and is said to have turned the tide of the Revolutionary War. Start at the visitors center by watching an introductory film which gives a good overview of the battle and helps give perspective to what you'll see outside. There are also numerous museum exhibits worth a look before you head outdoors to see where it all happened.
The entire battlefield site is preserved at Kings Mountain National Military Park, and visitors can walk the 1.5-mile paved trail which gradually ascends to the top of the mountain (it's a hill but still… you'll feel the incline). Informational signs along the trail explain the different battle events, markers and memorials you'll encounter along the way.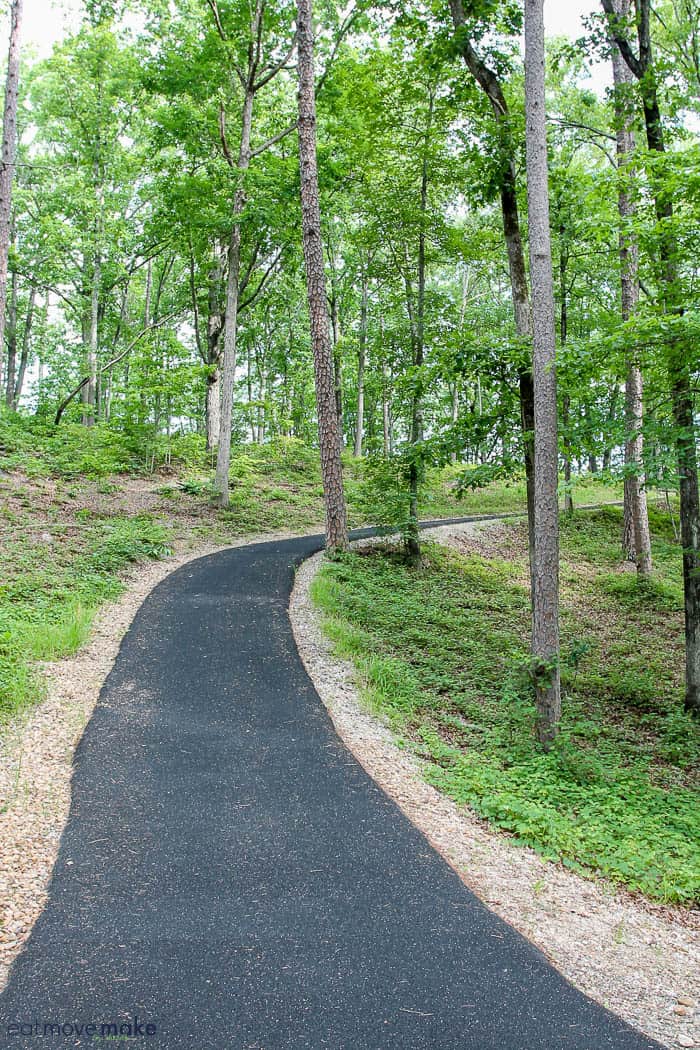 STOP BY SANDERS PEACH FARM STAND
Visiting with Dori Sanders at her roadside stand was the highlight of my trip to Rock Hill. She's as sweet as she is sassy, and I absolutely adored her. Her family has been farming since 1915 on this land when her father (a former tenant farmer) purchased it. It's now one of the oldest African-American farms in the region. If you love sweet freestone peaches, her Georgia Belles are some of the best around and when fresh fruits and veggies are in season, she's often at the stand telling stories like only she can. Dori is also the best-selling author of Clover, Her Own Place and Dori Sanders' Country Cooking.
DIG INTO SOME SOUTH CAROLINA-STYLE BBQ
Coming from North Carolina and the home of Eastern-style BBQ, I wasn't expecting to be all that impressed with South Carolina-style 'cue. Open mouth, insert foot BBQ, and lots of it! The Dixie Pig has oodles of crispy bits in their smoked meat (YUM!) and their mac 'n cheese was voted #2 in the state. I can also vouch for their black-eyed peas and collards, and their delicious collection of sauces.
The Dixie Pig is a stop on the South Carolina BBQ Trail, so you'd better believe I'll be trekkin' that trail in the not-too-distant future. I still love you North Carolina, but your southern sister is nippin' at your heels.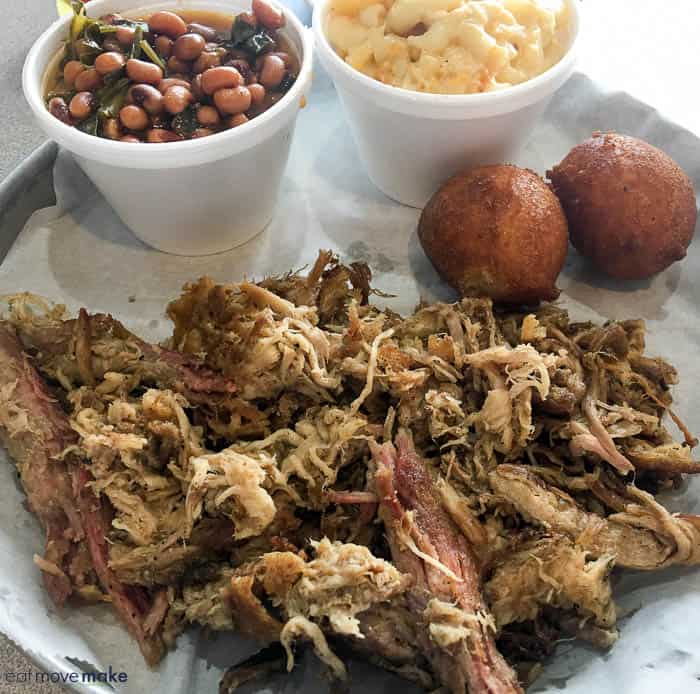 TRY HOT SAUCE MADE WITH THE HOTTEST CHILI PEPPER IN THE WORLD
The hottest chili in the world (the Carolina Reaper) was created by Smokin' Ed Curry, the owner of Puckerbutt Pepper Company, and you can visit his store in Fort Mill to taste the hot sauces made with it (or without it). Heat intensities range from mild to "stupit hot" so there's something for everyone.
I was lucky enough to chat with Ed the day I visited; the genius scientist is as humble, kind and generous as he is brilliant. Although proud of his Guinness World Record and famous fiery yet flavorful pepper, he's quick to deflect the praise off of himself and onto his friends, family and those who've supported and championed him along the way.
TRY BEER MADE WITH THE HOTTEST CHILI PEPPER IN THE WORLD
Yep, you read that right. The fellas at Full Spectrum Brewing have found a way to infuse beer with the Carolina Reaper, and it's yours for the tasting. It's called Reaper Roast Amber and it's one of those things you might do for the novelty of it. But guess what? I loved it, and took a growler of it home with me.
But there's a beer for everyone on the spectrum there (Full Spectrum, get it?) and my favorite beer of the bunch was the Upstate Orange Wheat- a smooth, easy-to-drink light and summer-y beer. Oh, and they label individual beers on a beer flight with magnetic bottle caps instead of having to write names down. Best.idea.EVER.
STROLL THROUGH GLENCAIRN GARDEN
Even on a misty and cloudy day, Glencairn Garden took my breath away! The four season 11-acre garden is a stunner and draws a huge number of visitors. One of the highlights is azalea season when the garden is awash in a sea of blooms. Allow plenty of time to wander the many winding pathways, see the lily pond, traipse over bridges, peek at fountains or just sit on a swing or bench and enjoy the beauty.
VISIT THE WHITE HOME AT HISTORIC ROCK HILL
Family drama is always fascinating (when it's not your own) and you'll hear plenty of it with a side of Rock Hill's early history when you visit the White Home. Although you can opt for a self-guided tour, I highly recommend you take the guided tour. The stories you'll hear are really interesting!
Parking is in the rear, so as you walk up to the house, don't miss the sprawling live oaks, original cabin and THICK Victorian-style gingerbread trim on the back porch.
Fun Fact about Rock Hill's semi-recent history: Main Street was once completely covered with a roof! Ask about it when you visit.
HAVE LUNCH AT FLIPSIDE
Feeling slightly clandestine, I slipped into a secret doorway off the back alley to enter The Flipside, a casual eatery with elevated southern-style menu options. If you love pimiento cheese (a true Carolina thing,) you'll have no problem finding it here. Perhaps on a sloppy joe? Or you could just order a grilled ham panini (which was phenomenal) like I did.
If you'd like to enjoy the whole list of fun things to do in Rock Hill, SC and York County, you'll need to spend two or three days, so reach out to the York County Convention & Visitor's Bureau for help in planning your trip! I made my home base in Rock Hill at the Wingate by Wyndham which was right off the interstate — perfect.
More US Travel Ideas