The Bodie Island Lighthouse (technically called the Bodie Island Light Station) is one of five Outer Banks lighthouses, and it's located just south of Nags Head .
One of the first things I learned about the Bodie Island Lighthouse is that it's pronounced "body," not bo-dee. Although the name likely came from the original landowner, local lore has it that it came from all the shipwrecked bodies washing ashore.
Referred to as the "Graveyard of the Atlantic," treacherous navigational conditions in the Cape Hatteras area have resulted in more than 600 shipwrecks over the years.
The third time's the charm?
The Bodie Island Lighthouse was built in 1847 in an attempt to better illuminate the coastline, but the brick foundation was unsupported, and it began deteriorating and leaning toward the sea. Not only that, but sailing vessels still couldn't see the lighthouse as it stood at only 54 feet tall.
In 1859, a new 84-foot lighthouse was constructed on a new foundation, but it was destroyed only two years later when Confederate troops blew it up during the Civil War. Sheesh.
A third structure was built in 1872 at a height of 156 feet, and a newly installed First Order Fresnel lens made it visible 19 miles out to sea. Perfect, right? Not quite. Geese were attracted to the light, and kept crashing into the lens and damaging it. Sigh. So, the lighthouse was painted with black and white stripes, and the goose problem was solved.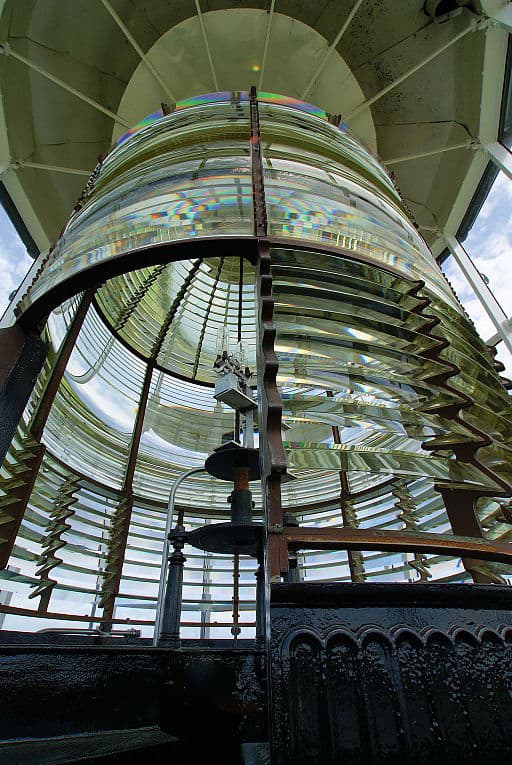 Can you climb to the top of Bodie Island Lighthouse? YES!
The Bodie Island Lighthouse is open to climbing from the third Friday in April through Columbus Day. There are 214 steps to the lantern room and 9 landings to rest, but it's narrow, hot, humid, dimly lit and has two-way traffic, so be sure you know what you're in for when you set out to climb it. (Fee: $8 adults, $4 seniors/children)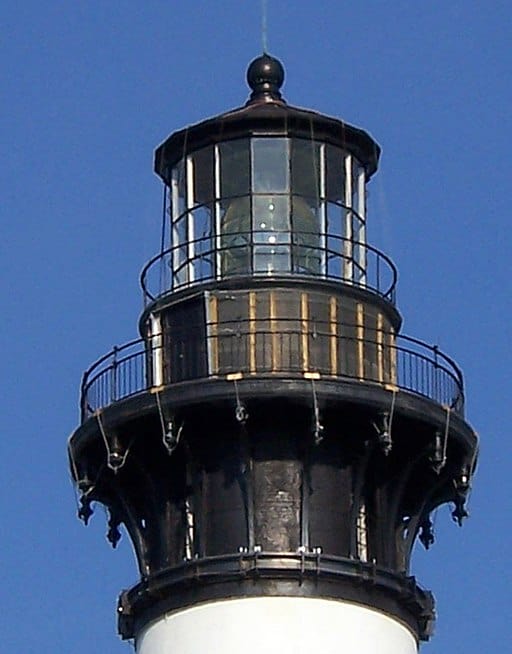 The lighthouse has been fully automated since 1940, and the keeper's quarters have been turned into a ranger's station. The light still serves as a navigational tool for sailors and makes two full rotations per minute.
The property is also a wonderful bird-watching area as the grounds are made of marshlands, saltwater ponds and a maritime forest, and it's located near the Pea Island Wildlife Refuge.
For more information on the Bodie Island Lighthouse and climbs, visit the NPS Cape Hatteras National Seashore website.