A visit to the ICE! Gaylord Texan attraction is a must for all ages! This year's theme is Santa Claus is Coming to Town, and the beloved Christmas tale is told through a series of intricately hand-carved ice sculptures made from two million pounds of ice!
The ice is created in crystal clear, white and colored blocks using special "recipes", and believe it or not, they have to start freezing it a year in advance. Talented artisans come all the way from Harbin, China to work their magic on those giant blocks of ice over a period of about 30 days, and they have to work in shifts in order to survive the numbing temperatures.
And the results are magical!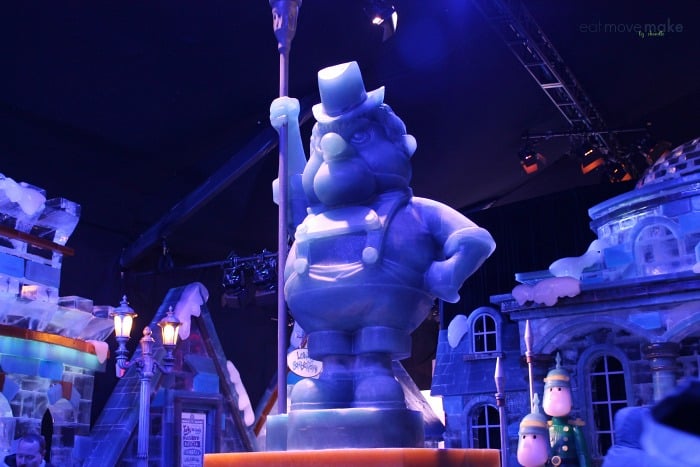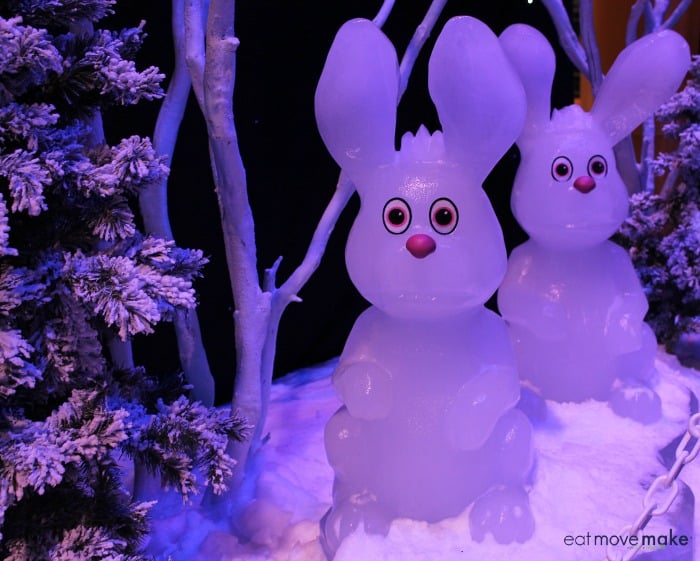 Tucked inside the middle of the exhibit, adults can visit the "On the Blocks" ice bar for some holiday cocktails.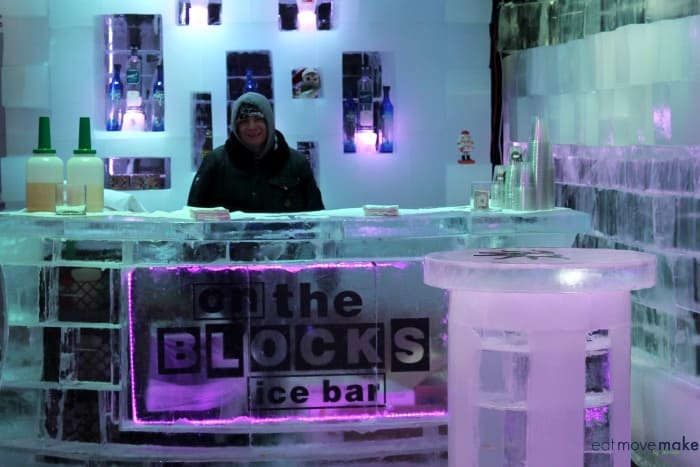 Don't worry, kids! There's plenty of fun for you too. Ride the five two-story ice slides in Santa's Toy Factory!
Perhaps the most amazing part of the entire ICE! exhibit was the nativity scene at the end. It was incredibly beautiful, and definitely my favorite part.
Although the ice sculptures are far and away the shining glory of an ICE! Gaylord Texan visit, there are several other available attractions you can add on to your ICE! adventure.
Snow Tubing
Head up to the top of one of the twelve two-story-high ice slides, and then whoosh merrily down the snowy hill! It's an extra charge, but you're able to go down a dozen times with your ticket, so you can try every single run!
Hungry? Need souvenirs? There are roasted nuts and snacks, hot cocoa to warm you up and even a gift shop with everything imaginable inside.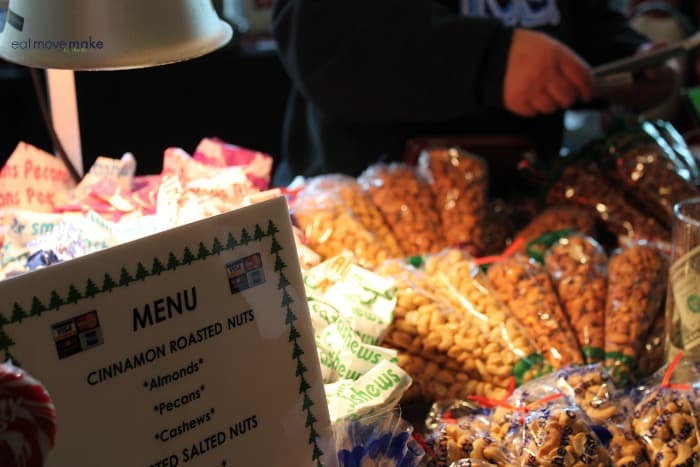 Other activities include: a snowball throwing workshop, cookies and milk with Mrs. Claus, The Elf on the Shelf® Scavenger Hunt, a gingerbread decorating corner, ice skating, pictures with Santa, ICE! Meet and Greets, a Build-a-Bear workshop and lots of photo opps!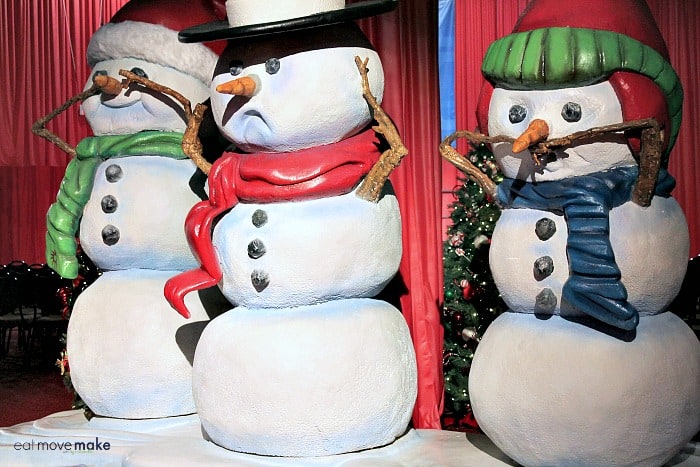 And be sure to spend some time enjoying a Lone Star Christmas in the Gaylord Texan Resort. It's decked out with over a million twinkling lights, thousands of ornaments, a rotating Christmas tree, a giant gingerbread house and photo opps everywhere!
ICE! Gaylord Texan tickets & information: Website
Grapevine, TX visitor information: Website
I visited ICE! at the Gaylord Texan Resort as a guest of Grapevine, Texas. All expenses were paid, but opinions of my experiences are my own.
Have you ever been to the ICE! Gaylord Texan event? What was your favorite part?
More Fun in the South