In between hot air ballooning and touring the Azalea Trail in East Texas this spring, I had the chance to eat at some absolutely delicious East Texas restaurants.
If you like TexMex, burgers, BBQ and brunch, I have suggestions for you. Longview and Tyler are both home to some fabulous dining, so grab a fork and knife and let's dig in!
Restaurants in Longview TX
The Butcher Shop & Bakery
An East Texas tradition and favorite, the Butcher Shop began as a bakery, and has since expanded to include burgers, steaks and sandwiches. Guests take their burgers and fries (which come plain) to the fixins bar where they can pile on everything from ketchup and mustard to the very popular fresh-daily chili.
 In fact, many people enjoy a bowl of chili while waiting for their meals! You'll also be hard pressed to leave without trying one of their famous desserts. I can personally vouch for the strawberry cream pie and Russian rock cookies.
Tip: It's still the most inexpensive place in town to get coffee and dessert. Coffee is just 25 cents!
Specials:
Monday – Buy a burger, get a burger for $1
Thursday – Buy a burger, get fries and a drink for free
Mi Casita
So it seems breakfast tacos are a big thing in Texas, and after trying my very first one, I see why. Holy moly, they hit the spot. We also ordered the chips and hot sauce, and if you like a little Texas heat, you have to try the pineapple habanero salsa. It was beyond phenomenal. Mi Casita is one of those "hole in the wall" places you learn about through word of mouth. Orders are placed and paid for at the counter and food is served on disposable plates, but they sure do a Texas breakfast right.
View the menu
Cafe Barrons
It originally opened as a bookstore with a small cafe, but has grown into an upscale casual restaurant where I enjoyed a delicious Maple Pecan Salad for lunch. After you eat, wander into the adjoining department store-style gift shop for everything you could possibly want and more.
Visit the website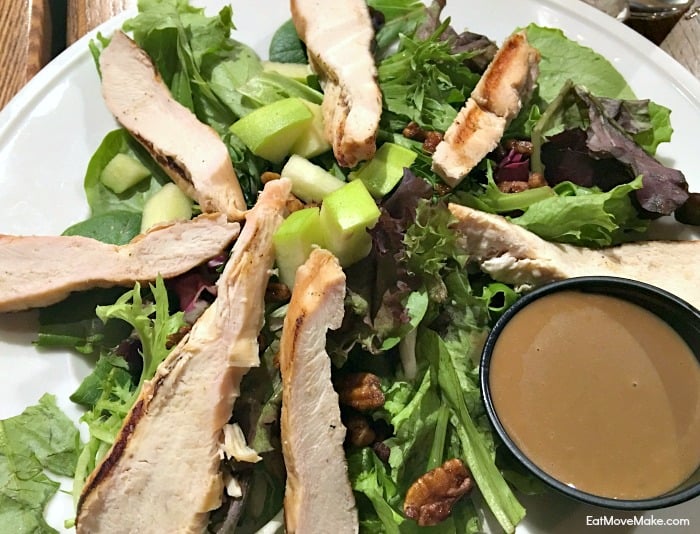 Restaurants in Tyler TX
Stanley's Famous Pit Bar-B-Q
Stanley's is the oldest BBQ joint in Tyler, Texas and even though it has long since outgrown its current location, customers love it right where it is. Stanley's consistently ranks in the top ten BBQ restaurants in America, and based on how I felt about my pulled pork sandwich, it more than deserves it.
It was incredibly delicious, and I washed it down with a Texas Summer Beer made with Deep Eddy ruby red vodka, lemonade and Shiner's seasonal ruby redbird beer. So good! You can also enjoy live music Monday – Saturday.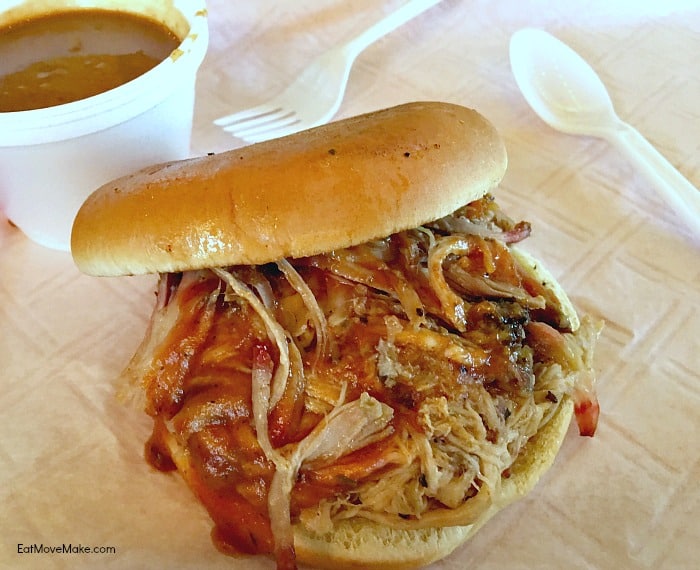 Juls
There's a fun, modern vibe in this Asian fusion restaurant where you can dine indoors or out. We sat out on the patio and happily noshed on appetizers like spinach artichoke dip with sesame hummus, steamed edamame and chicken spring rolls, followed by stir fry from the wok. Finally we finished the meal by sharing a pan of campfire s'mores and a gigantic slice of red velvet cake. What a meal!
Visit the website

Rick's on the Square
We popped into Rick's one evening for some white chocolate bread pudding, and oh my gosh, was it ever delicious! We sat in the casual, relaxed indoor space, but they also have a really cool patio with live music playing Thursday – Saturday.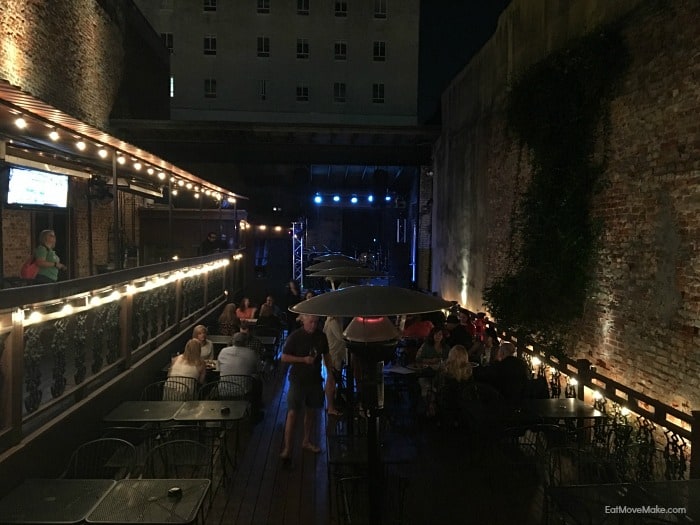 Cork Food & Drink
Apparently brunch is a big deal in Tyler, so we couldn't leave town without enjoying it, and boy did we! The poblano peppers are the most popular item on the Sunday brunch menu and consistently sell out, but I couldn't resist the pain perdu with homemade whipped cream and a mimosa. On my next trip, I need to come back for dinner which is a combination of French and Asian cuisines.
Check out VisitLongviewTexas.com for more info on activities and restaurants in Longview TX.
Check out VisitTyler.com for more info on activities and restaurants in Tyler TX.
Which one of these East Texas restaurants would you like to try first?
Related Posts