If you've never been to Galveston, you're missing out! This small tropical island (spanning just 32 miles long and 2 1/2 miles wide) along the Gulf Coast of Mexico in southern Texas makes a great vacation destination, and not just for the warm water beaches. There are so many things to do in Galveston, TX!
I visited the island last summer for a couple of days, and had the chance to experience a bit of what makes it so special.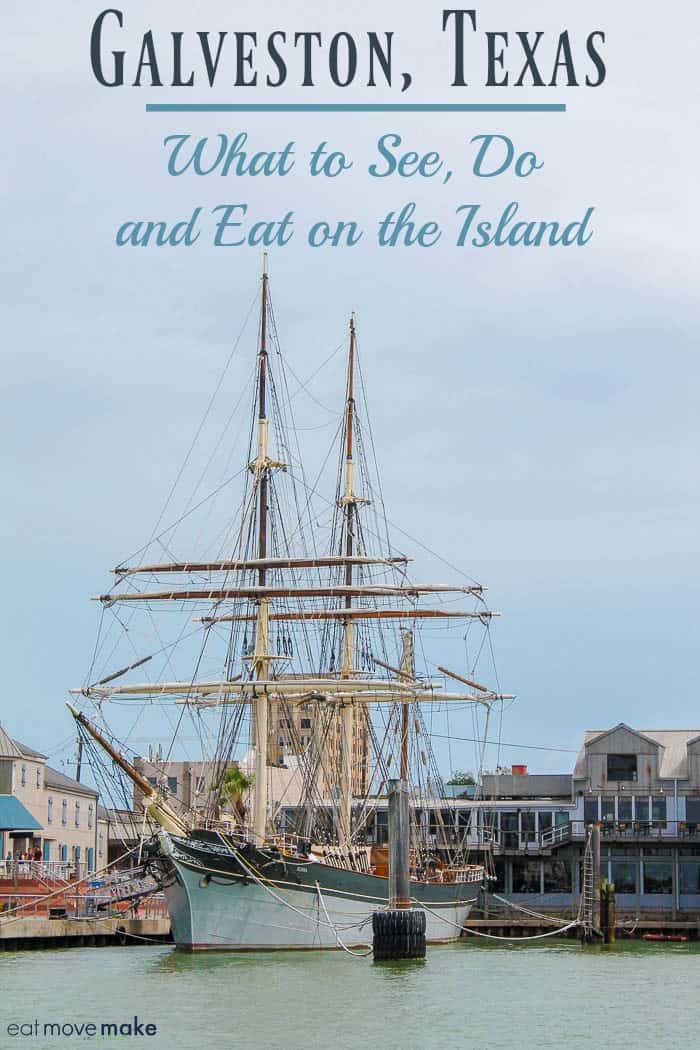 Take a Harbor and Dolphin Tour with Galveston Water Adventures
This family-friendly one-hour boat ride tour is a great way to start a Galveston adventure, and it's often filled with dolphin sightings. We saw them throughout the whole trip, and they came quite close to the boat.
The guide also shares historical lore and interesting tidbits about what you're seeing. (Website)
Visit the Texas Seaport Museum and 1877 Tall Ship ELISSA
Visit the museum first, where you'll find a small but very nice collection of exhibits on the naval maritime history of Galveston.
Before heading outside to see the three-masted Elissa, which actually sails, be sure to watch the 20-minute movie on its restoration. It will make your time exploring this National Historic Landmark more meaningful. There's informative signage aboard the boat, but you can also take an audio tour. (Website)
Marvel at the cruise ships at the Galveston Cruise Terminal
I've never taken a cruise before (woe is me), so I had no idea how positively monstrous these ocean liners are. It blows my mind how much higher this ship is than the buildings in the background.
Two ships come and go on Saturdays and again on Sundays, so if you're near the port, you'll be able to take a look.
Wander the historic downtown and stop in La Kings Confectionery
If you appreciate architecture, you'll be in heaven with all the buildings in downtown Galveston. I spent a long time walking around admiring them, and then I stopped in La Kings.
I'm a sucker for an old-fashioned soda fountain, and there's everything a sweet tooth could possibly desire in the shop — ice cream treats and candies galore!
Have dinner at Olympia Grill
The view of the harbor is reason enough to eat here, but the authentic and delicious Greek cuisine is what has made it such a popular Galveston restaurant. Be sure to finish your meal with a classic baklava dessert. (Website)
Enjoy cocktails at The Rooftop Bar of The Tremont House
The city's only open-air rooftop bar offers incredible views of the historic downtown and harbor. (Website)
Have breakfast at Sunflower Bakery & Cafe
This charming bakery located near the historic East End of Galveston oozes with personality, and the food and service is out-of-this-world fantastic. Make time for a visit! (Website)
Visit the Bryan Museum
With the world's largest collection of Southwestern artifacts spanning 12,000 years, there's something here to interest everyone in the family.
The diorama depicting The Battle of San Jacinto is extraordinary, and my personal favorite artifact is the mother of pearl chest from Spain which once carried a royal grant for California lands. (Website)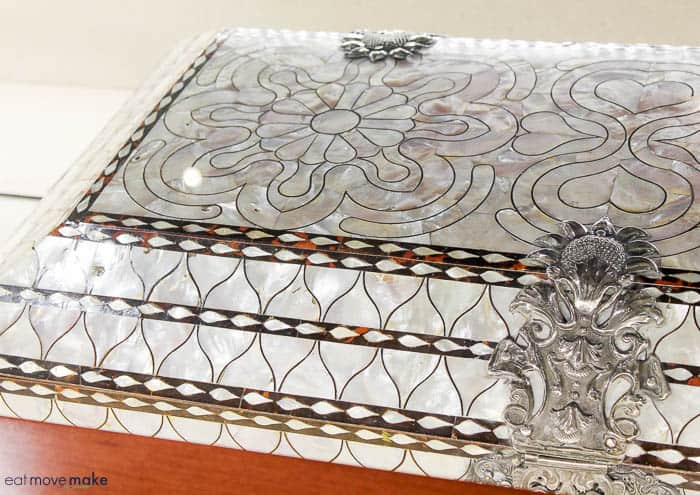 Lunch at BLVD Seafood
From the outside it appears this is just a typical seafood shack, but the creative and delicious menu is far from ordinary.
Non-seafood eaters, don't let the name scare you. Along with fresh seafood, they serve steak, chicken, lamb and vegetarian dishes. Portions are generous, and service is outstanding. (Website)
Ride Massiv, the world's tallest water coaster
The 81 foot-high water coaster at Schlitterbahn Galveston Waterpark rewards raft-riding thrill seekers right off the bat with a plunging drop, then hydro-blasts them upwards and around through winding twists and turns until they finally skim to a stop in a landing pool.
For the tamer crowd, there are tons of other family-friendly water attractions in the park to enjoy. (Website)
Visit Moody Gardens
The complex has three themed pyramids which are home to a rain forest, aquarium and Discovery Museum.
There are also 3-D and 4-D movies, a historic paddlewheel boat ride, a ropes course and zip line, and a beautiful golf course. Allow plenty of time to explore all the attractions, the botanical gardens and the beautiful waterfront location. (Website)
I told you there were tons of things to do in Galveston, and there is still so much more I want to see there. I need to go back! Be sure to check out my post on Galveston hotels, and for help planning your own trip to Galveston, visit www.galveston.com
Have you been to Galveston Island? What are your favorite things to do in Galveston?
Related Posts