If you're looking for a North Carolina destination that combines the cozy allure of a small town with a vibrant and energetic atmosphere, look no further than newly revitalized downtown Kannapolis, NC. Tucked away in the heart of Cabarrus County, this hidden gem offers the best of both worlds—a charming small-town ambiance infused with lively and dynamic energy.
Stroll along the quaint streets lined with local shops, eateries, and a minor league ballpark while surrounded by abundant green spaces, blooming flowers, and captivating sculptures. You'll fall in love with Kannapolis, North Carolina, guaranteed.
Things to Do in Kannapolis NC Downtown!
Hang Out in West Avenue Park
West Avenue has been transformed into a pedestrian paradise. The linear park's green spaces are beautifully landscaped and enhanced with captivating sculptures, murals, fountains, and a putting green. There are also cozy seats and swings to relax with a book or cup of coffee and soak up the atmosphere. (Bonus: There are public restrooms too.)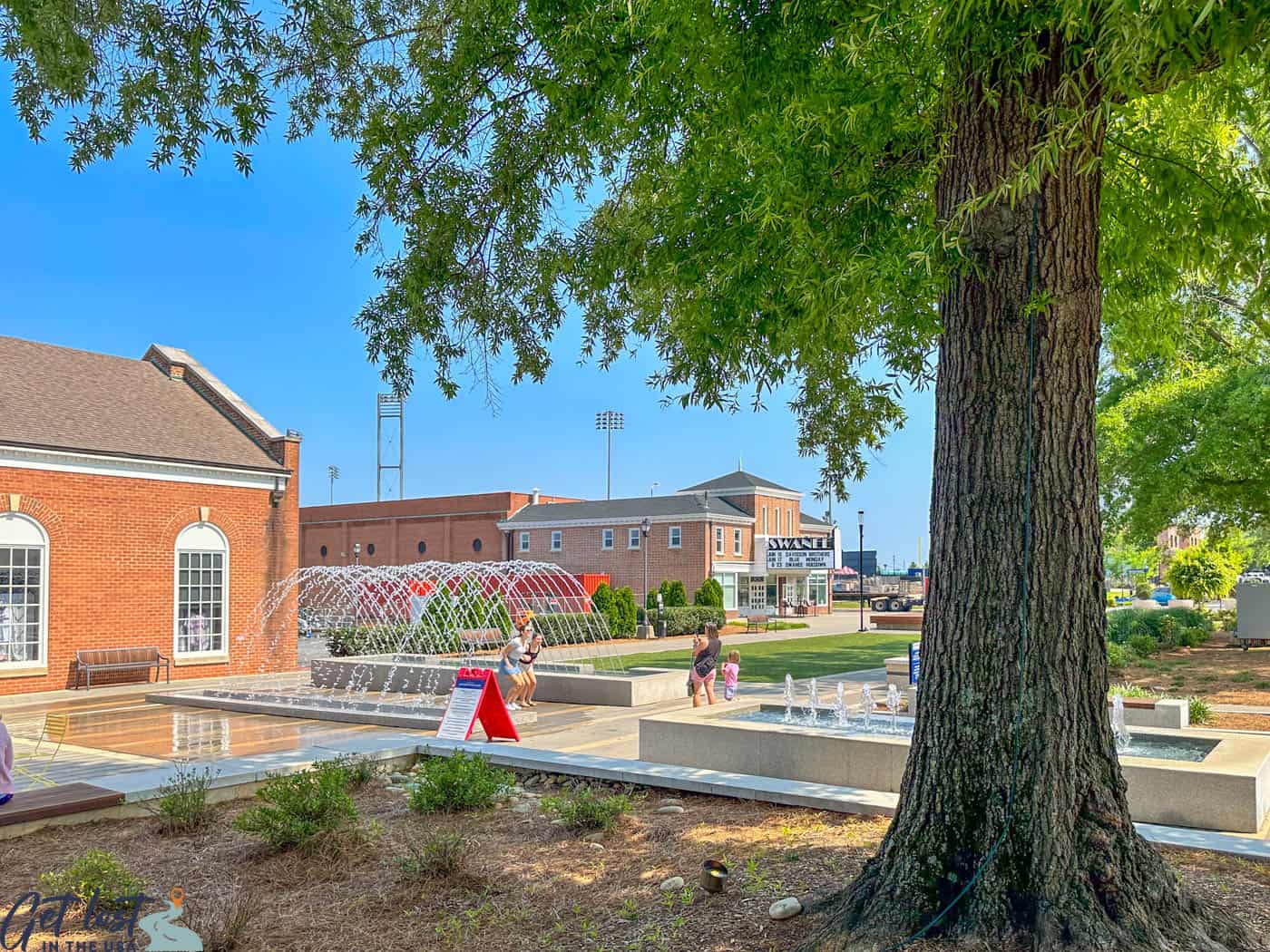 Go On a Sculpture Safari
If you spend time in West Avenue Park, you'll probably stumble across some of the whimsical sculptures that are part of Kannapolis' vibrant public art scene. Still, the sculptures are so fun that you may want to look for all of them—currently, there are six installations.
Have a Blast at the Kannapolis Cannon Ballers Atrium Health Ballpark
A huge part of the new Kannapolis downtown landscape is Atrium Health Ball Park, the home of the Kannapolis Cannon Ballers—a Minor League Baseball team of the Carolina League and the Single-A affiliate of the Chicago White Sox. The team name pays homage to Cannon Mills and the city's mill history. Check the 2023 game schedule and get tickets.
One of the more unique features of the ballpark is that on non-game days, it's open to the community as a public park. There's a playground, splash zone, and walking trail to enjoy. Plus, Boomer's Bistro and the Outfield Bar are open. Atrium Health Ballpark Tours can also be arranged in advance for groups.
Visit the Dale Earnhardt Tribute Plaza
A must-see for NASCAR fans, this beautiful tribute park was created in honor of Kannapolis' own hometown hero, Dale Earnhardt Sr., one of the most popular race car drivers in history.
It's especially interesting to look for the symbolism in the park's design:
The life-size statue was purposely designed to capture Dale as a community member rather than as a racecar driver. That's why he's informally posed, dressed casually, and sporting a friendly grin.
The Dale Earnhardt Tribute Plaza is one of the many motorsports attractions here that spotlight the history, stories, and landmarks associated with the sport. You can get a Destination Guide at the Cabarrus County Visitor Center, which has a full list of motorsports attractions, including NASCAR Race Shops.
Take in a Show
Movies: The historic Gem Theatre was built in 1936 by the Cannon Mills Company as entertainment for mill employees. The ornately decorated theater was designed in Art Deco style and received single-screen "picture palace" status. It remains one of the oldest continuously running single-screen movie theatres in existence, and balcony seating is still available!
Live Music: The Swanee Theatre was also built in the 30s as entertainment for mill employees. Originally a single-screen movie theater, it has served several other purposes through the years but has been returned to an entertainment destination as a live music and event venue.
Make a Perk-up Pit Stop
There are several fun ways to be caffeinated in downtown Kannapolis, NC! Indulge in a cup of hot coffee at Local Patriot Roasting Co, hot or iced tea at the Spice and Tea Exchange, or a sweet boba drink at B&K Tea Cafe.
I'm a tea junkie, so I got my caffeine jolt at the Spice and Tea Exchange on Main Street.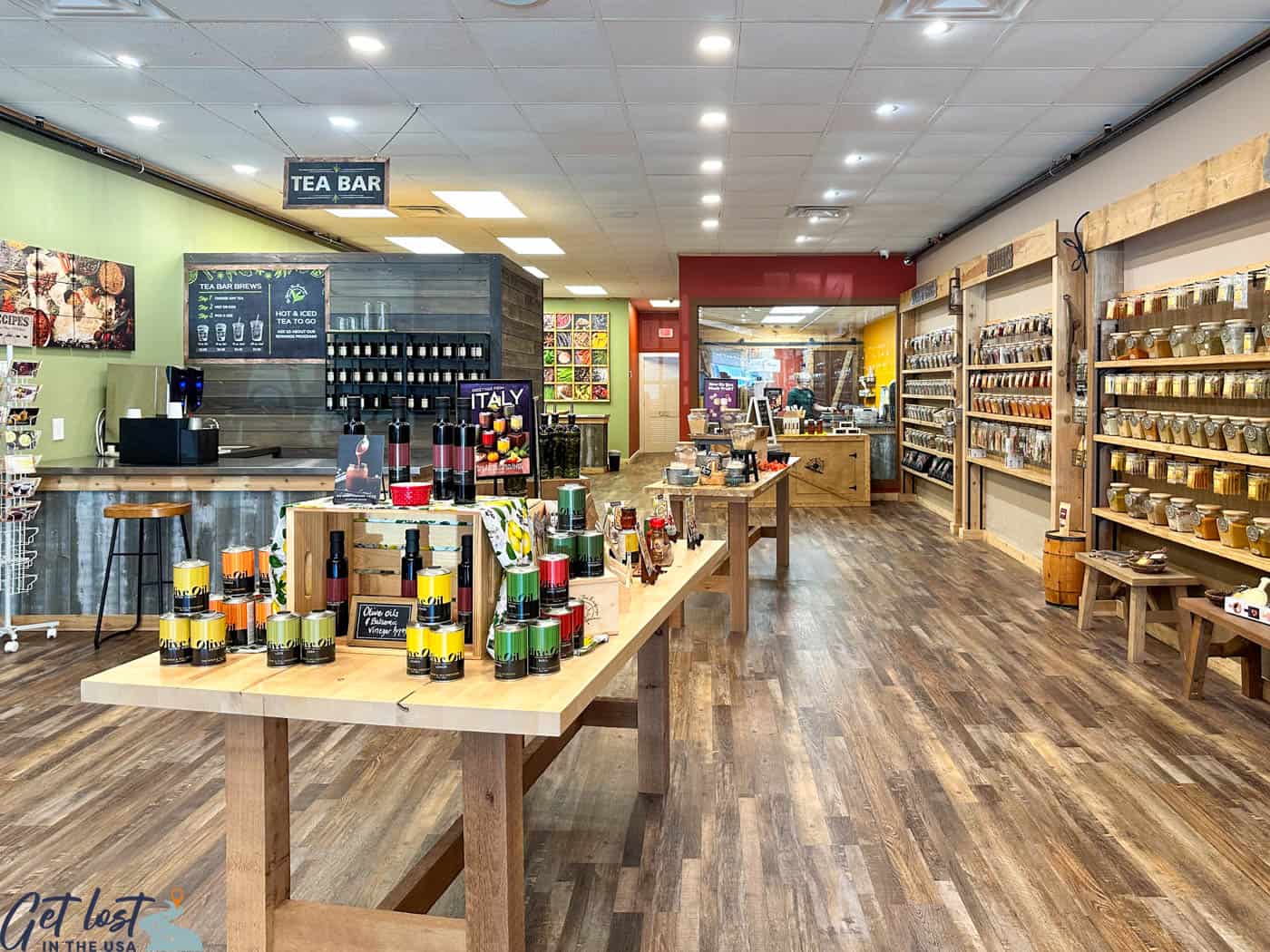 With iced tea on my mind, I stepped up to the tea bar, and the owner helped me find just the right tea blend for a refreshingly cool fresh-made iced tea—strawberry basil!
I've been to a few Spice and Tea Exchange stores over the years, but this one is far and away my favorite. I highly recommend stopping in for a cup of tea and stocking up on your favorite tea blends for home brewing.
Loop the Loop
Walk, bike or run one of the "Loop the Loop" routes throughout Kannapolis. Route lengths range from 1/8 mile to 3 miles. It's a fun and scenic way to get your steps in and be part of the city's 'Discover a Healthy Life Initiative.'
Marvel at the Murals
There are several murals scattered around the downtown area, so if you wander around, you're bound to see some of them. I stumbled across a super cute sidewalk mural when I was walking the Loop.; it's just outside the Plants for Human Health Building on the NC Research Campus.
There are also some delightfully decorated bike covers near the sidewalk mural. They're at the corner of Laureate Way and West Avenue.
Take a Treat Time Out
Satisfy your sweet tooth with a giant cinnamon roll or a slice of the most decadent cheesecake you may ever see from Eat Cakes Bakery. Or cool off with a big scoop of Yellow Cake Batter ice cream from My Sister's Place.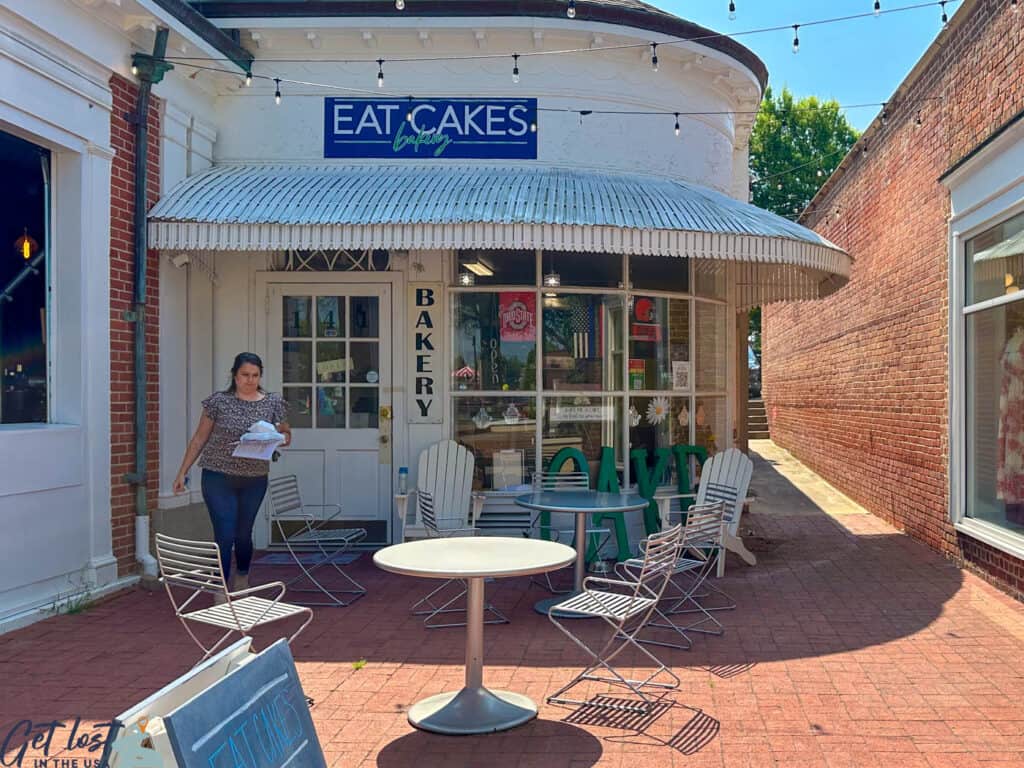 But, if you love a good crunchy snack, you'll go nuts over the artisan gourmet popcorn at Decadence Popcorn. Their Decadent Caramel is SENSATIONAL!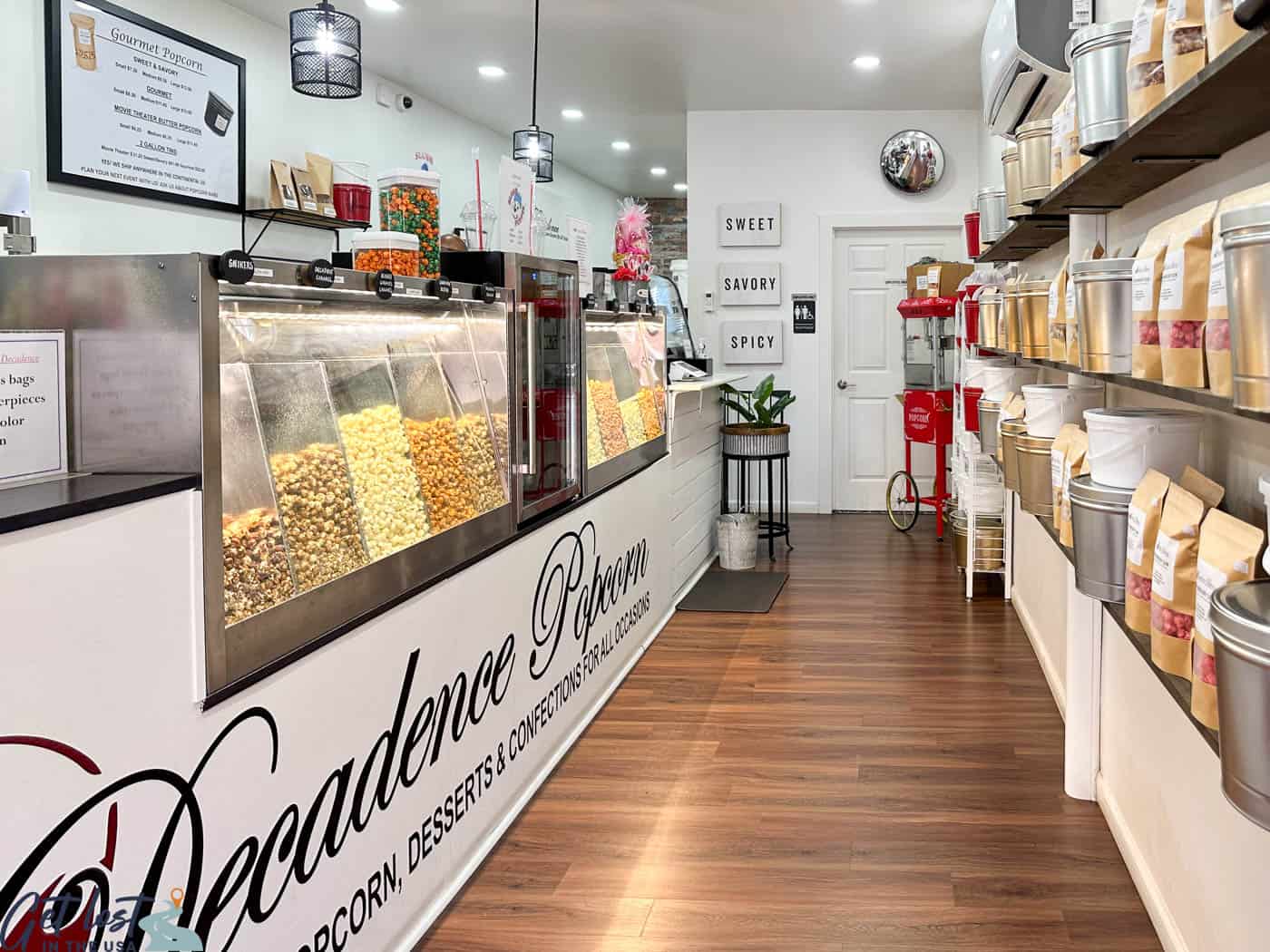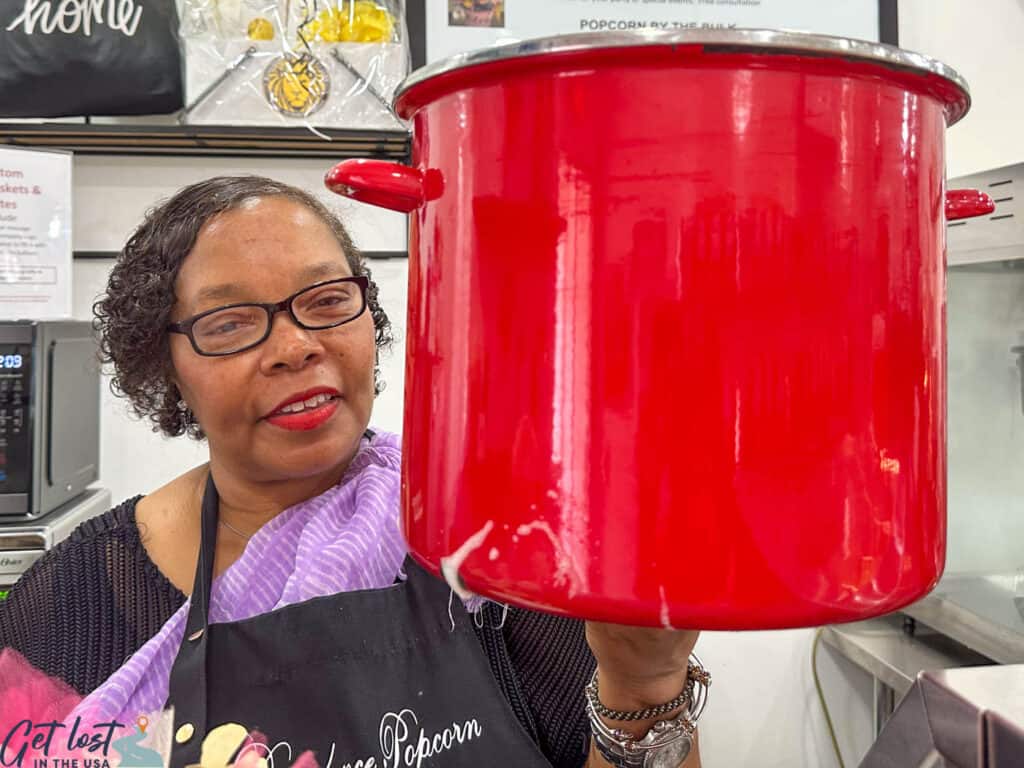 Be a Maker
Stop into Sweetest Beginnings for gifts for mom, baby and home or get creative in their maker space. You can make your own cups, bracelets, and earrings right in the shop!
Buzz In For a Honey and Mead Tasting
If you're up for something different, swing into Cannon Honey Mill and give mead a try. Mead has the taste of a light wine but with a sweet edge of honey. I always love tasting the subtle fruit and floral undertones of the various flavors. It's a fun experience that'll make you appreciate the natural goodness of freshly harvested honey.
Speaking of honey, they also have a honey tasting bar! I tried (and then purchased) some of the hot honey; it packs the heat, but a light drizzle over biscuits, cornbread, and ice cream is SO GOOD!
Indulge in Candyland Delights
Check out James' Sweet Spot, a sugary wonderland of childhood favorites. The bins and shelves are lined with colorful candy treasures from yesteryear that'll bring back memories and put a smile on your face.
Bonus: There are also puzzles and games in the back of the store!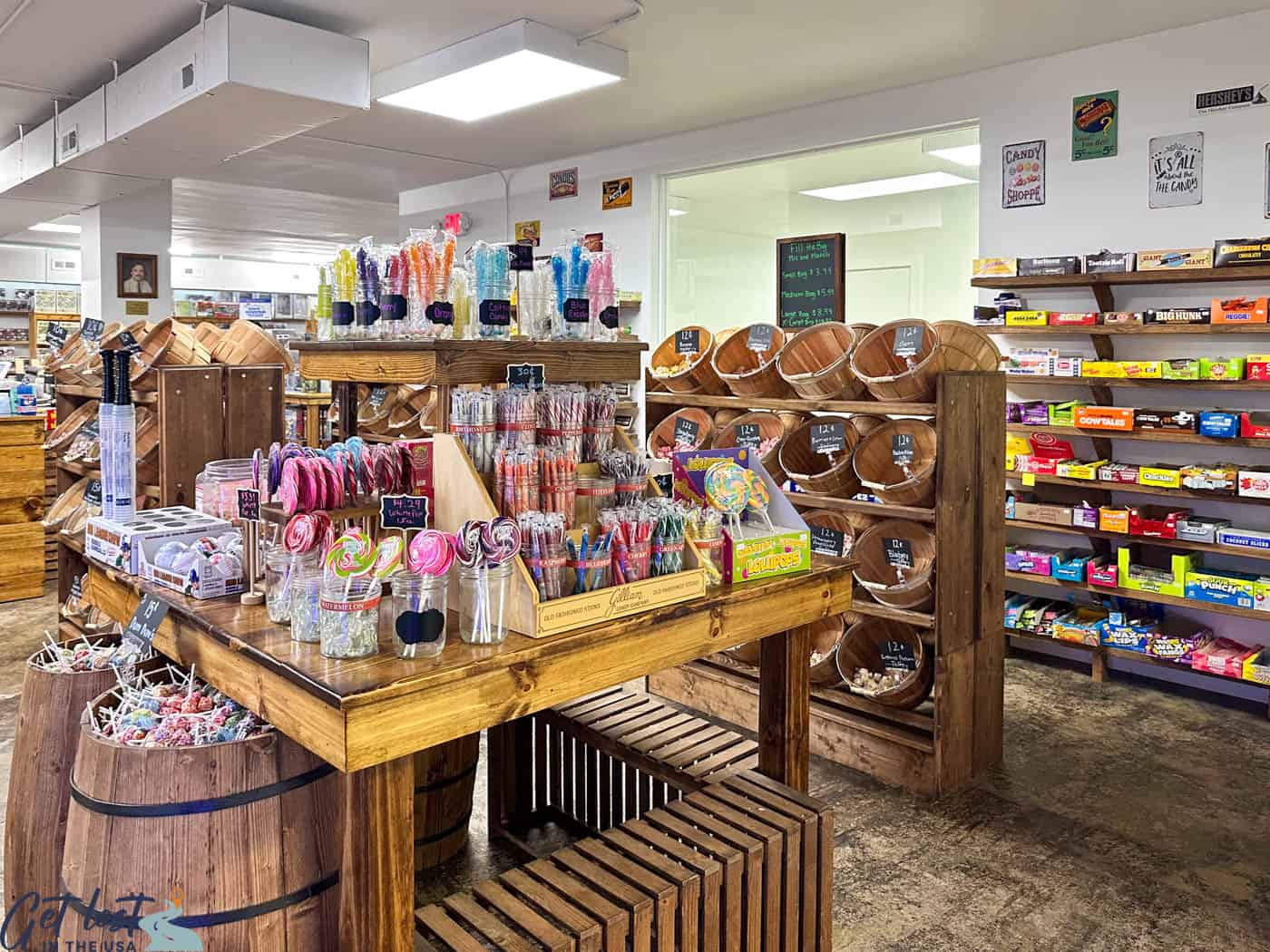 Pamper Yourself
Indulge in some of the luxurious and beautifully crafted soaps, shower bombs, lotions, and candles in the Old Town Soap Co. They have a line of products for men too!
Other Shops Worth a Stop
Spend the Afternoon at Village Park
Head to Village Park to ride North Carolina's only double-decker carousel! You can also take a ride on the rotary express train or play in the summer splash pad area or on the playground. (Carousel and train rides are $1.50 each.) Village Park also has free concerts and movies in its amphitheater.
Explore North Carolina's Musical Heritage
Dive into North Carolina's rich musical heritage with a visit to the North Carolina Music Hall of Fame. Admission is free and visitors can listen to music and watch videos via the museum's interactive displays. (Check out the Avett Brothers!) It's a great way to celebrate North Carolina's talented musicians.
Read Next: Best Things to Do in Shelby NC: Uptown (Where to Play, Where to Stay)
Shop Local at the Kannapolis Farmers Market
The farmers market is held every Thursday, 4-7 p.m., at the corner of Vance St. and Dale Earnhardt Blvd. Open seasonally through September.
Great Restaurants in Kannapolis NC (Bites and Brews)
WHERE TO STAY: If you're wondering where to stay, I can vouch for the Homewood Suites by Hilton in Concord. I had an exceptional stay there.
Tip: Don't Overlook the Visitor Center as Your Starting Point!
The best place to start when visiting any town in Cabarrus County is the Visitor Center. You may or may not think you need additional guidance for your trip, but the Visitor Center is where you'll get the inside scoop on lesser-known finds and hidden gems – in fact, that's their focus. The office is staffed by volunteers who love their local community and are anxious to share their secrets! (Open Mon-Fri)
On weekends, keep an eye out for the mobile visitor center!
Address: 10099 Weddington Rd Suite 102, Concord, NC 28027
Hours: 8:30 AM – 5 PM (Monday-Friday)
More North Carolina Travel Ideas