Dear Kindred Spirit…
With those three welcoming words, I was drawn into the world of a stranger, someone I would never meet in person, but whose heartfelt words of hope would touch me and anyone else who happened to read the letter she'd left in the Kindred Spirit mailbox on Sunset Beach, North Carolina.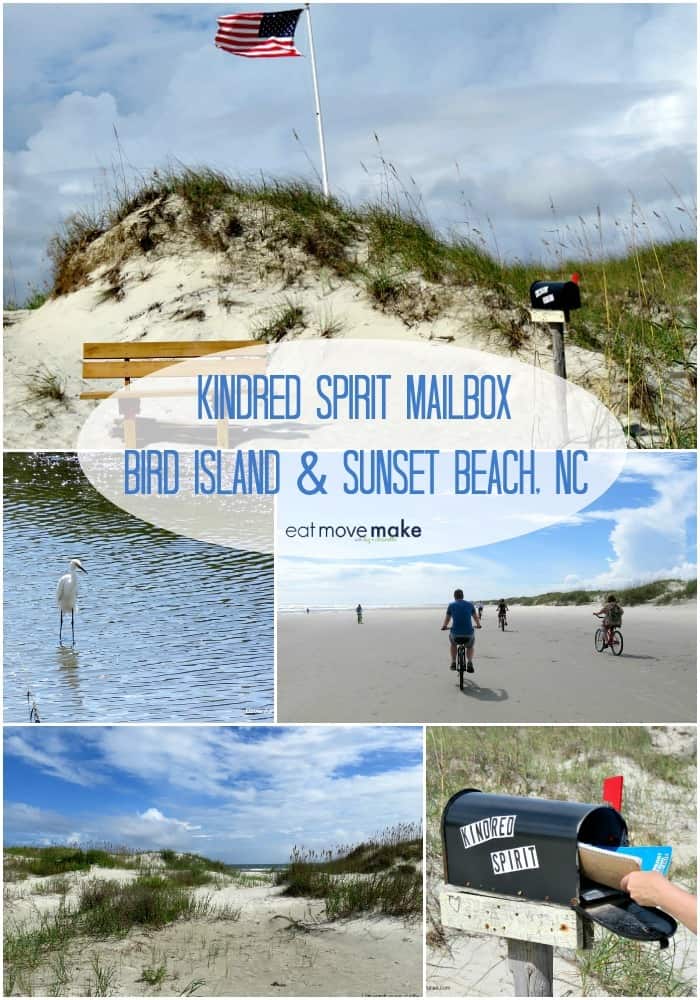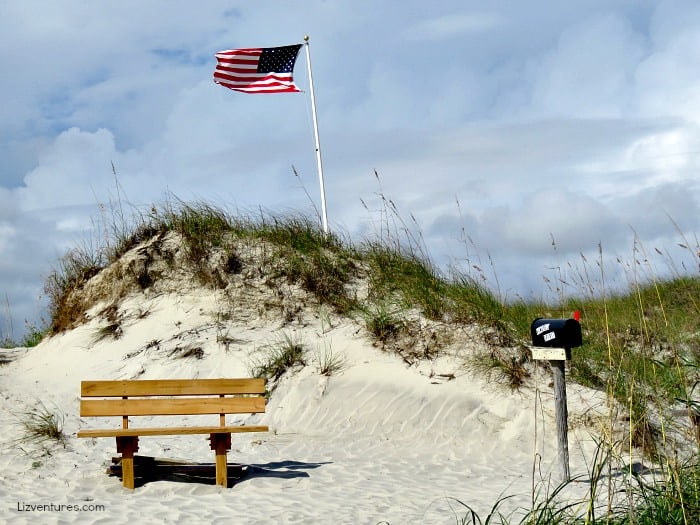 The Kindred Spirit mailbox sits in a secluded spot off of Sunset Beach in the Brunswick Islands, and has been collecting memories for over 35 years. It has become a special place for visitors to sit, read, reflect and share whatever is on their heart, and I can't think of a better place for it.
You can find the Kindred Spirit mailbox by taking a walk down Sunset Beach, but we took a bike ride on the beach, and it was exhilarating! We picked up our bikes from a place called Julie's Rentals.
On our way to the beach we stopped to see what's left of Mad Inlet, the dividing point between Sunset Beach and Bird Island. At one point, the tidal creek could only be crossed at low tide, but the build-up of sand from hurricanes and dune preservation has since turned the two islands into one.
Bird Island remains a coastal preserve with a salt marsh, natural dunes, tidal creeks and sandy beaches which visitors are free to explore as long as the environment and its plant and animal life remains undisturbed.
After seeing Mad Inlet, we walked our bikes down the boardwalk to Sunset Beach, and began our ride to the mailbox!
The journey to the Kindred Spirit mailbox was so worth it — food for the soul.
I hope you have the chance to escape to this special part of the Brunswick Islands one day . It's a natural, pristine and quiet place to just breathe.
More Travel Fun