The Old 96 District of South Carolina is smokin' hot during its wildly popular blues and BBQ festival in Greenwood, SC. The South Carolina Festival of Discovery is a weekend event filled with all the barbeque you can eat and some of the best blues music around.
The SC Festival of Discovery takes place in July, just a month after the SC Festival of Flowers (also in Greenwood). Many of the amazing topiaries from that event can still be spotted uptown, so you're getting a bit of a twofer in July.
2023 Festival Dates: July 6-8
About the Cook-Off
The festival centers around a Kansas City Barbeque Society (KCBS) sanctioned cook-off and teams come from all over the country to compete.
Many teams are strictly there for the grand prize title (so they don't sell samples), but some of the teams vend during the festival and/or compete in the People's Choice competition, which means they've got BBQ for YOU.
Sample the 'Cue and Vote
Your job as a festival attendee is to have fun. Listen to blues. And eat. And eat. And eat.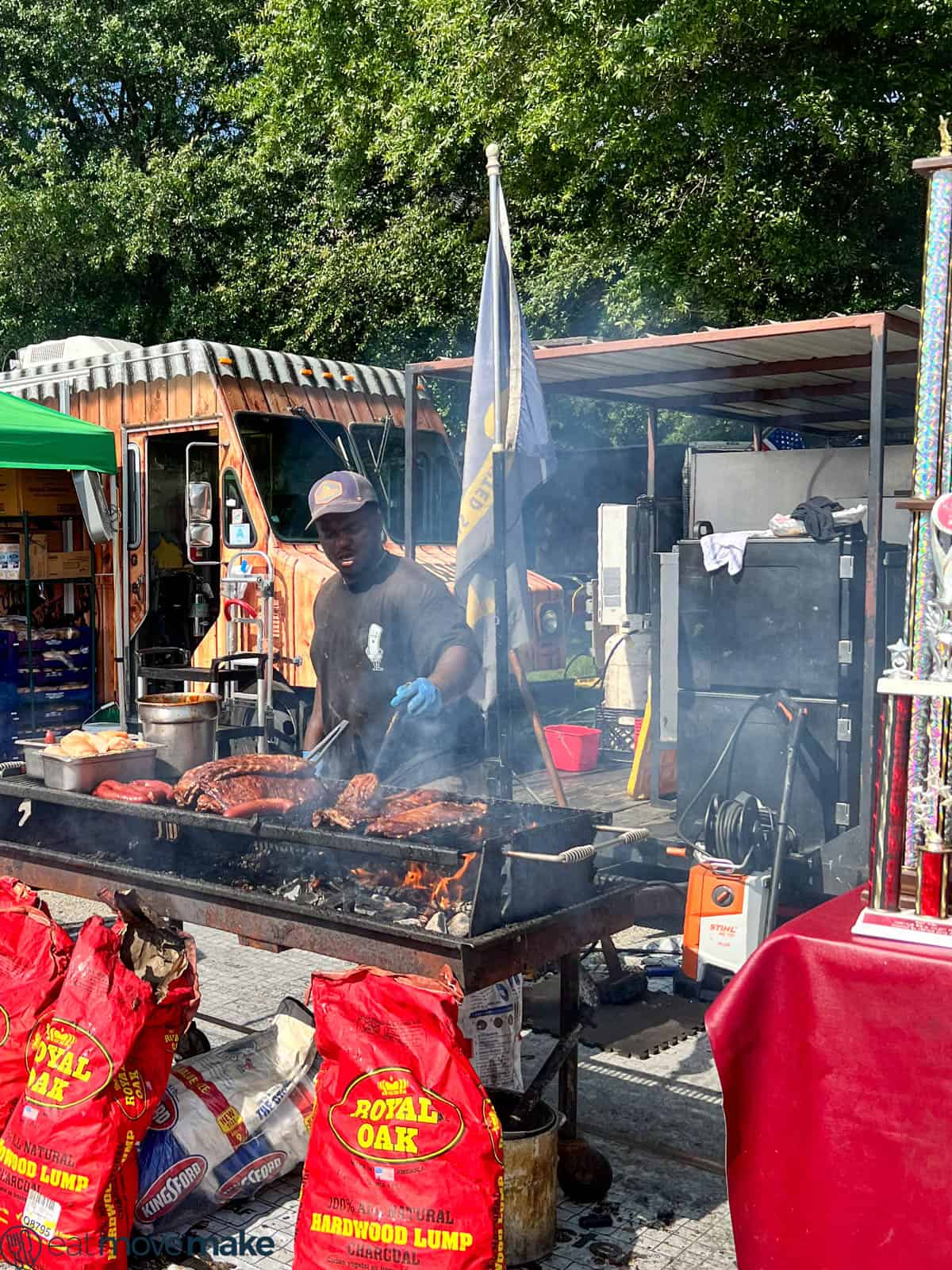 Saturday kicks off the People's Choice event and you can buy sample tickets for $1 which you can exchange for a barbeque sample at one of the People's Choice vendors. If you purchase five tickets, you can cast a vote for your favorite taste of the day.
The winners are announced on the main stage at 5 pm.
SC Festival of Discovery Blues Cruise
There's music all over uptown Greenwood during the SC Festival of Discovery, so cruise between the various venues to catch some amazing blues performances.
Both the main stage and local stage have music acts scheduled all weekend long. I discovered so many new-to-me musicians worth following. My favorite: 61 Ghosts.
You'll also want to check out some of the smaller venue blues performances scattered throughout uptown businesses.
Hot Dog Eating Competition
If you love hot dogs, you can sign up for the hot dog eating competition, but fair warning, you're gonna have to gobble SO MANY DAWGS to win.
This year's winner, Bryan Crocker, took down 17 dogs in 12 minutes and second-place winner, Russell Prince, finished just one hot dog behind at 16.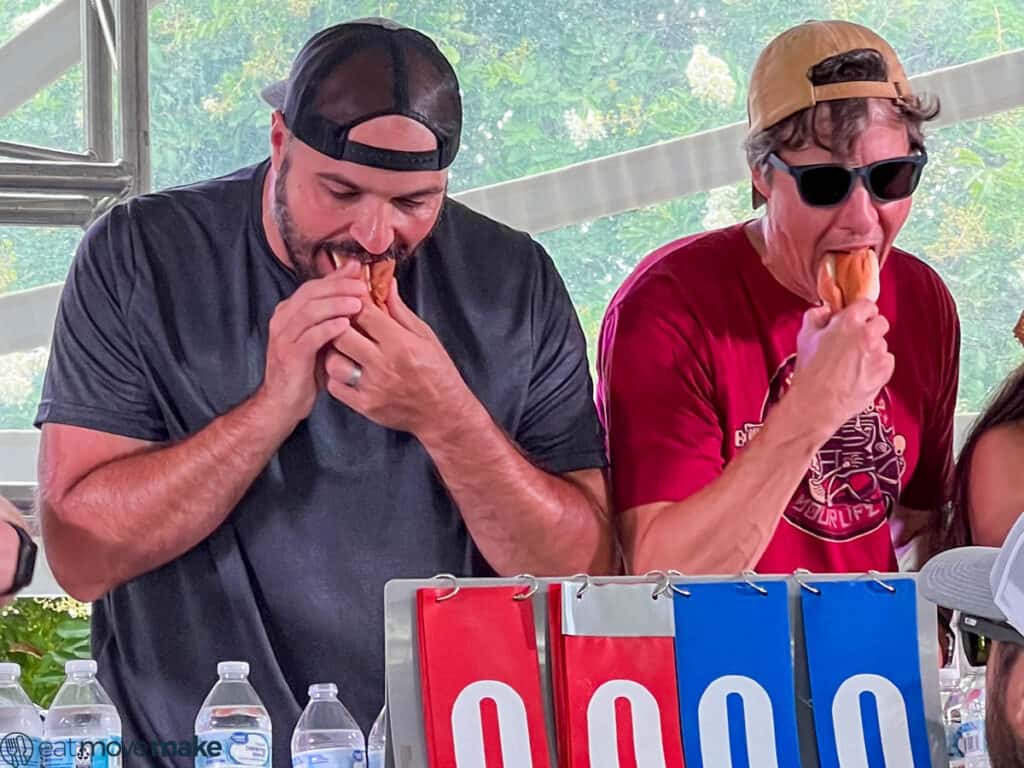 It was fun to see their different speed-eating techniques. Some ate them as is; some ate the dogs separately and dunked the buns in water.
Fun (and disturbing) fact: Joey Chestnut holds the world record for eating hot dogs. He ate 76 hot dogs in 10 minutes for the Nathan's Famous Hot Dog Eating Contest in New York.
Kids' Zone
Kids have a space all to themselves near the Uptown Market. The always-there splash pad is the perfect place to cool off, but during the festival, there are kiddie rides and inflatables set up in the parking lot area as well.
If kids are happy, parents are happy, right?
Still Hungry?
If you've had your fill of barbecue for the moment, there are lots of food and drink vendors selling everything from wine slushies and beer to avocado dip, fresh-squeezed lemonade and ice cream.
And all the local uptown Greenwood restaurants are open during the festival, so you can head indoors for an A/C break and a bite to eat at any time. The retail shops (so many cute boutiques in Greenwood) are open as well.
Where to Stay During the South Carolina Festival of Discovery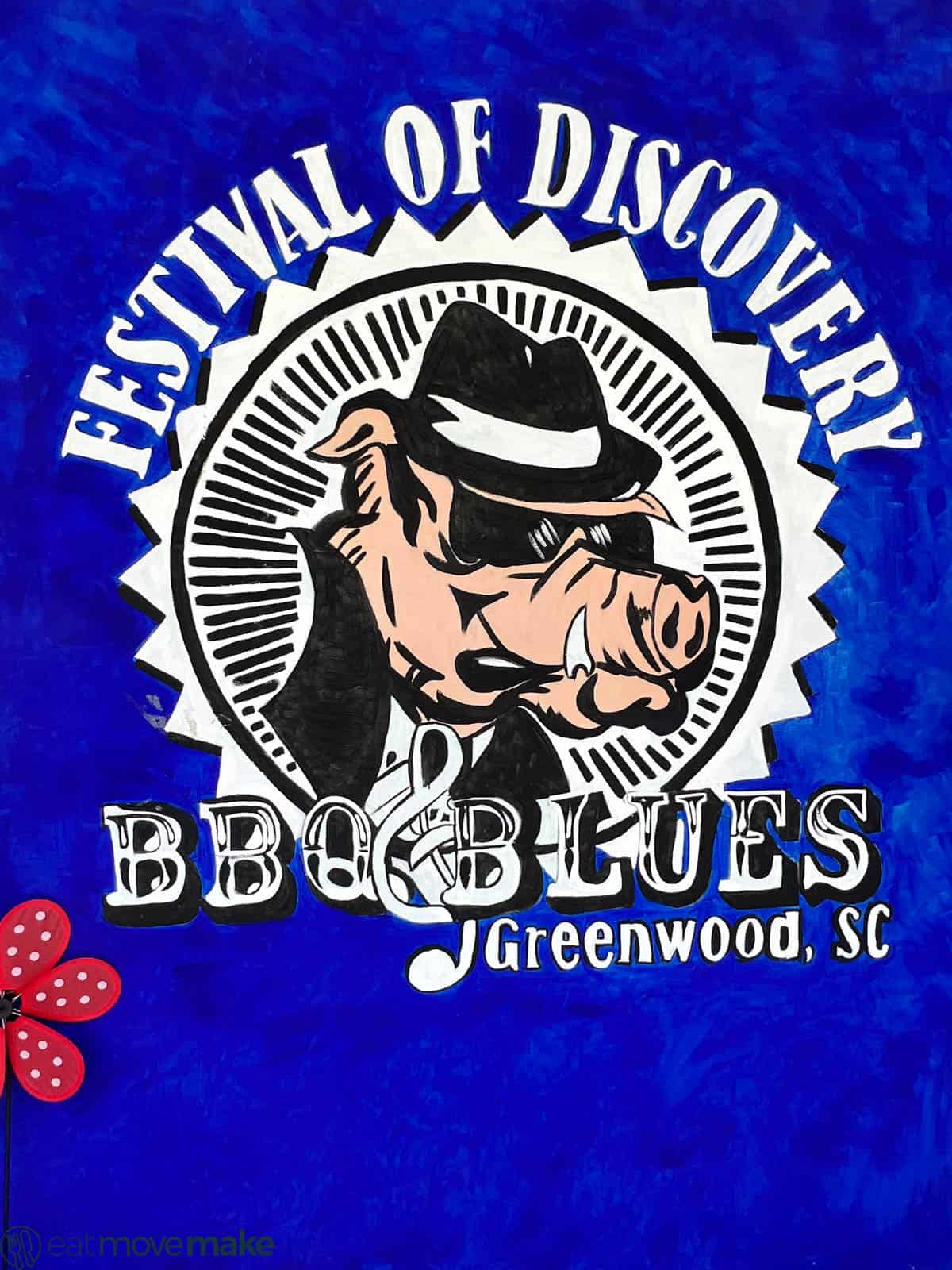 Inn on the Square is located in uptown Greenwood so you'll be right in the heart of the festival and never have to move your car.
The Belmont Inn, a short 20-minute ride away puts you in the historic town of Abbeville and its charming court square filled with eateries and fun shops.
And for more info on the Old 96 District of South Carolina, visit their website.