If you love waterfalls and waterfall hikes, there are some beauties in Pennsylvania's Sproul State Forest in the PA Wilds. My most recent discovery is Yost Run Falls in Centre County (about an hour-ish north of State College.) Fun Fact: It's the ONLY waterfall in Centre County!
Bonus: When you hike to Yost Run Falls, you can also see Kyler Fork Falls—it's a twofer! (Kyler Fork Falls is really close to Yost Run Falls, but geographically in Clinton County.)
Directions to Yost Run Falls Trailhead and Parking
Yost Run Falls is along scenic Route 144 between Snowshoe and Renovo, PA. The scenic byway has some beautiful views, so take advantage of the overlooks along the way.
You can find the parking area for Yost Run Falls using the GPS coordinates: 41.174969, -77.878727. (Type the coordinates into your map app in the same spot you'd typically spell out your destination.)
As you approach, look for the brown Chuck Keiper Trail sign. It's located on the opposite side of the road from the parking lot entrance.
If you'd like a trail map, there's an information kiosk in the parking lot (stocked, hopefully!) with Chuck Keiper Trail System maps.
Note: The Yost Run Trail is part of the larger Chuck Keiper Trail, a long-distance backpacking trail in the Sproul State Forest with a West Loop of 32.9 miles and an East Loop of 22.4 miles.
Hiking to Yost Run Falls
Starting at the parking area, take the Yost Run Trail Loop, heading opposite the highway. The trail begins on an access road that you'll follow for over a mile. When you reach the striped gate, simply walk around it to continue along the road.
The trail follows this access road past two hunting camps before switching to what you'd consider a more traditional trail.
You'll see orange blazes on the trees by the trail entrance.
This section of the trail becomes narrow and rugged, with trails cut into a steep rocky hillside along the creek. It can also be slippery, so good hiking boots will come in very handy.
Follow this trail until you reach Yost Run Falls; it will be on your left. Yost Run Falls is nestled in the midst of a lush, green landscape. The water flow wasn't at its heaviest during my late September visit but it was still beautiful!
Onward to Kyler Fork Falls
Once you've soaked up the beauty of Yost Falls and taken all your photos, continue along the trail for a couple hundred yards and look to your left for a view of Kyler Fork Falls.
It's tucked inside a grotto on the opposite side of the stream, so if you want to get a closer look, you'll need to do a little boulder hopping to cross to the opposite bank.
Trail Highlights and Photo Ops
Depending on the season, you'll enjoy wildflowers, mountain laurel, rhododendrons, wild blueberries, and rushing waters alongside the trail.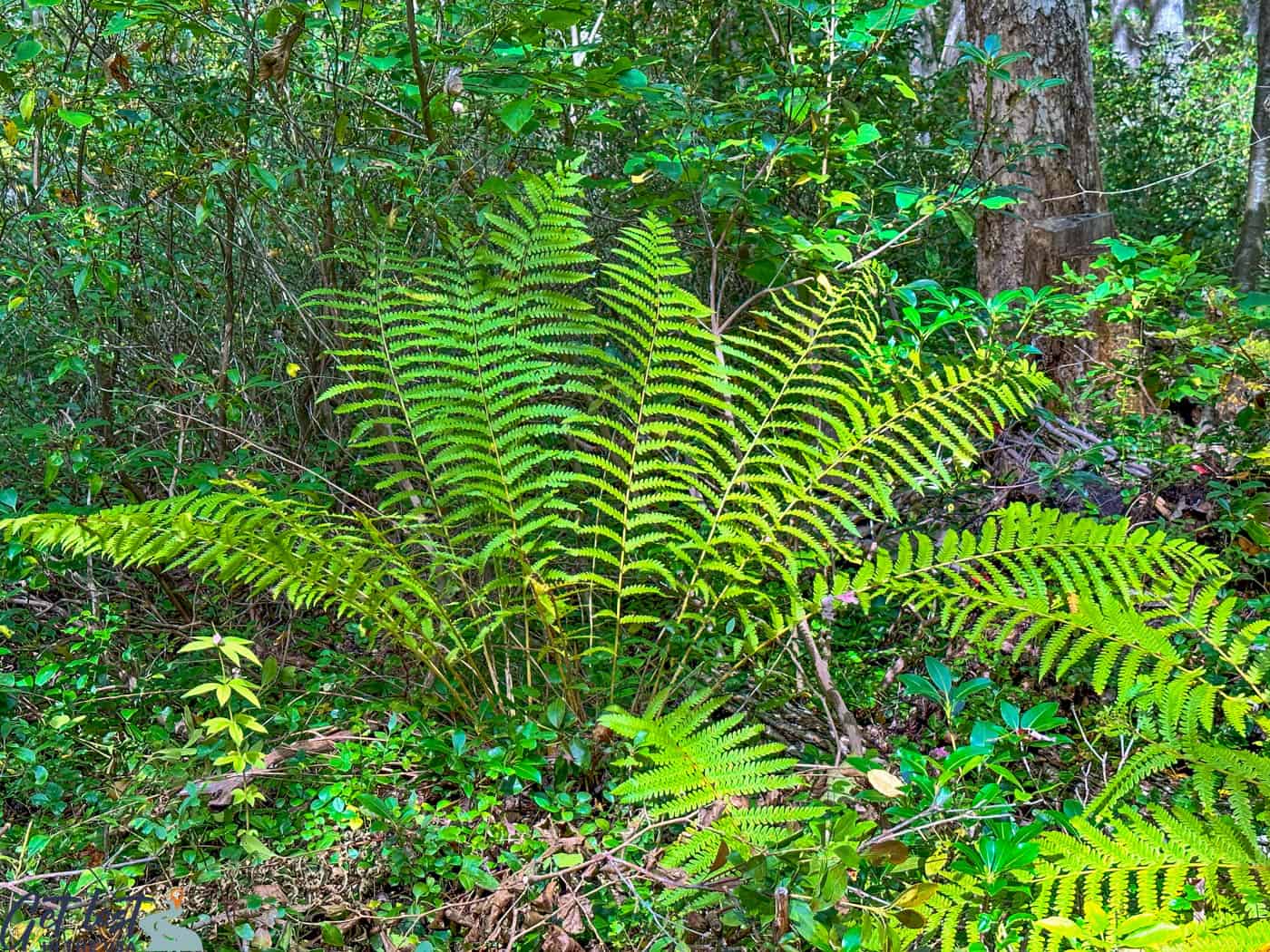 You can continue along the loop trail or retrace your steps back to the parking lot—I retraced my steps. It's a steady, gradual uphill climb on the way back, so be sure you have plenty of water to stay hydrated.
Hiking Essentials
Hiking footwear – Good quality waterproof hiking boots are the way to go. They're not needed on the access road, but when you hit the narrow cliffside trail, they sure are! I have a weak ankle from a really bad sprain; my hikers give me good traction and have saved me from rolling it again. I absolutely love these hiking boots; they were comfortable right out of the box and I keep them in my car so I'll always have them ready for spontaneous hiking.
Trekking poles – Along with my hikers, I keep my trekking poles in the car all the time. They help with your stability on rough terrain, so you feel more secure. They also help alleviate strain on your legs and knees. Some people use one pole, but I like using both poles. I don't go hiking without them anymore; I LOVE my trekking poles!
Weather-appropriate clothing – Layers and moisture-wicking fabrics. I'm a big fan of these hiking socks!
Daypack – A lightweight backpack with a bladder is ideal, but any backpack that can hold your bottled water and other essentials will work.
Water – You may think you don't need it, but trust me, you do. Always bring plenty of water.
Navigation tools – Most phones have map apps, but since connectivity can sometimes be an issue in the wilderness, a paper map and compass are always good to have on hand.
First-aid kit
Knife or multi-tool