Discover the best things to do in Williamsport, PA, a lively city alongside the beautiful Susquehanna River in Central Pennsylvania.
Although best known for its deep-rooted Little League baseball history and attractions, Williamsport is also home to historic Millionaire's Row, scenic breweries and wineries, and incredible public art. It's also a gateway to endless Lycoming County outdoor adventures.
So, keep reading to find out what to do in Williamsport and Lycoming County. You may be surprised at how much fun you can have.
Where is Williamsport, Pennsylvania?
Williamsport, the seat of Lycoming County, is located in north-central Pennsylvania along the banks of the West Branch Susquehanna River. The city is approximately midway between Philadelphia and Pittsburgh, making it easily accessible and an ideal weekend destination.
WHAT TO DO IN WILLIAMSPORT PA
Catch a Little League World Series Game
Since Williamsport is the "Birthplace of Little League Baseball," it's only fitting that seeing a Little League World Series game should be top of the list of things to do in Williamsport, PA. The town has hosted the Little League World Series each August since 1947! Games are FREE, but get there early as it's first come, first serve.
See a Williamsport Crosscutters Ball Game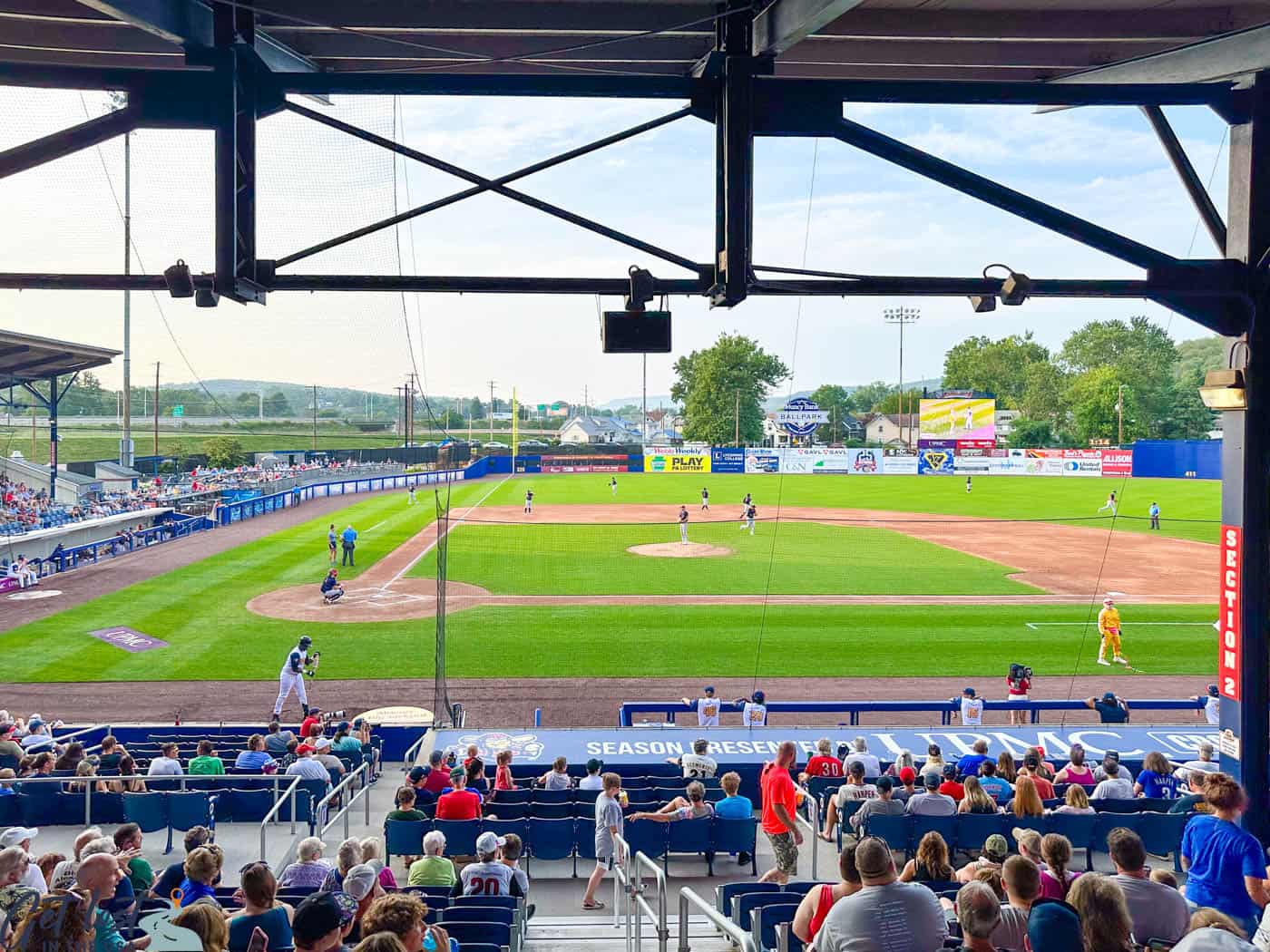 The Crosscutters play their games at historic Bowman Field, one of the oldest operating baseball stadiums in the country, and it's beautiful!
Players are part of the MLB Draft League and are hustling hard to boost their chances of being called up to the majors, so you never know; you may be watching future baseball superstars in the making! It's a fun, affordable night out for the family.
Tour Millionaires' Row Williamsport PA
Driving or walking along Millionaires Row in Williamsport offers a glimpse into the city's historical wealth, as it was home to more millionaires per capita than any other in the late 1800s, thanks to the prosperous lumber industry. The opulent mansions with their grand architecture are stunning.
Walking tour pamphlets are available in the Taber Museum (also on Fourth St.), or you can download a tour map.
Visit the Haunted Portrait at the Thomas T. Taber Museum
858 W. Fourth St., Williamsport
Open Tues-Sun
Website
At first glance, the portrait of the little chubby-cheeked girl hanging on the wall seems harmless, but the ghost of its subject, Nellie Tallman, has been haunting her image for years.
While her father was painting her portrait, sweet little Nellie fell off the stool, hit her head, and died soon after. Her father finished the painting after her death and hung it on the wall. But legend has it that the portrait continuously fell off the wall, so he placed it in the attic until he sold the home. At that time, he gave the portrait to the Taber Museum.
And the haunting continued…
I won't spoil the rest, but the museum sells Nellie postcards with the story on the back. If you love spooky stories, this is a fun one!
The museum also has various galleries showcasing the Williamsport area's history. There are exhibits about early Native Americans, local industry, a Victorian-era street scene, and a fabulous toy train collection.
Tour One of the Millionaire Row Mansions
The Rowley House is the only home on Millionaires Row open to the public as a museum, so if you've ever wondered how the other half lives—or, in this case, lived—take a tour of this stunning showpiece. Visitors will see its beautifully decorated rooms with gorgeous woodwork, intricate details, and a treasure trove of historical artifacts.
Raise a Glass on Prince Farrington's Bootlegger Tasting Trail
Taste your way through Lycoming County's breweries, wineries, and a distillery. Buy a passport, collect stamps at each location (you have a year to do it), and earn yourself a Prince Farrington's Bootlegger Tour long-sleeve t-shirt.
I have visited four locations so far: two breweries and two wineries, and I started with lunch and a beer at Bullfrog Brewery.
Bullfrog Brewery
229 W. 4th St., Williamsport (across from the Community Arts Center)
This fun and casual brewpub is a great restaurant in the downtown area. The award-winning brewery offers a crowd-pleasing American menu alongside its craft beers. The Mac & Cheese with corkscrew noodles is a fan favorite, and their burgers and housemade rootbeer are also very popular.
I tried the Veggie Chili Salad topped with hummus and their famous habanero veggie chili. It sounds wild, but I loved it. Really good food!
Therapy Brewing
3978 Quaker Church Road, Montoursville (Pennsdale exit 15)
Open Sat 12-7, Sun 12-6
Visiting Therapy Brewing is the ultimate vibe. The serene natural setting has a picturesque red barn and an expansive countryside view.
Grab a seat on the porch or the lawn and unwind while sipping your favorite pours.
Gellella Terra Vineyard
411 Gardner Rd, Muncy, PA
Open Sat-Sun 2-5 (Reservations highly recommended)
At Gellella Terra Vineyard, you can savor their exquisite wines and pair them with small plate bites, such as gourmet cheese boards, antipasto plates, pretzels, and tostadas.
Each customer chooses a glass from the cupboard ($2)—a practice started in 2020 when the winery opened—and it's theirs for the tasting and to take home.
Gellella Vineyard also offers educational tours and classes where guests are immersed in wine-making from vine to glass.
And then there's the stunning natural beauty surrounding the Vineyard. It's a beautiful place to sit, sip, and savor the scenery.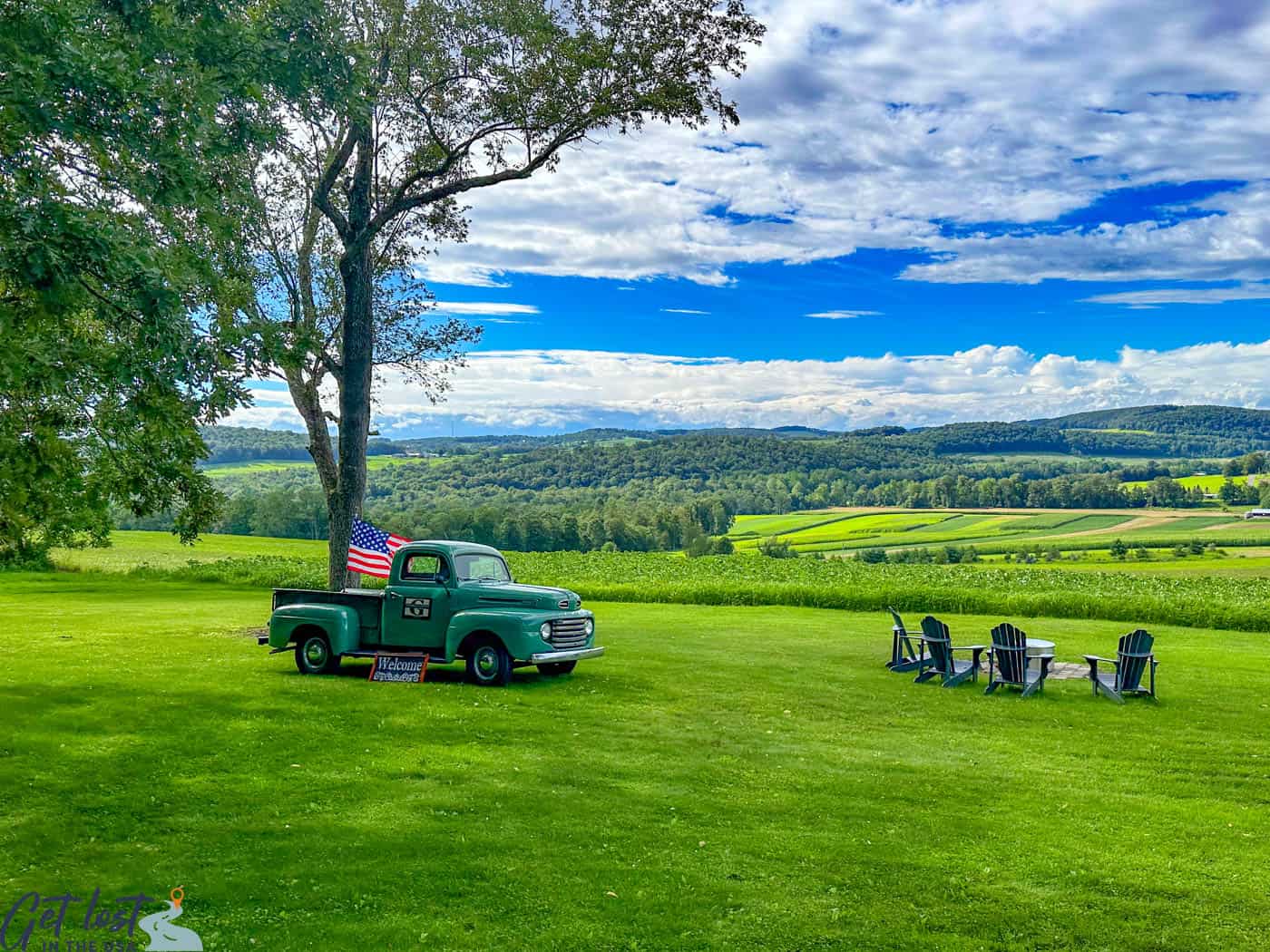 Four Friends Vineyard
528 Cemetery Hill Rd, Montgomery, PA
Open Thurs-Sun
This lovely winery overlooks both its vineyards and the picturesque Susquehanna Valley. Four Friends Vineyard takes pride in growing its own grapes and offers a diverse range of red, white, and fruit wines. Plus, every Thursday in the summer, you can enjoy live music and a food truck, making it an ideal summer destination for all wine enthusiasts!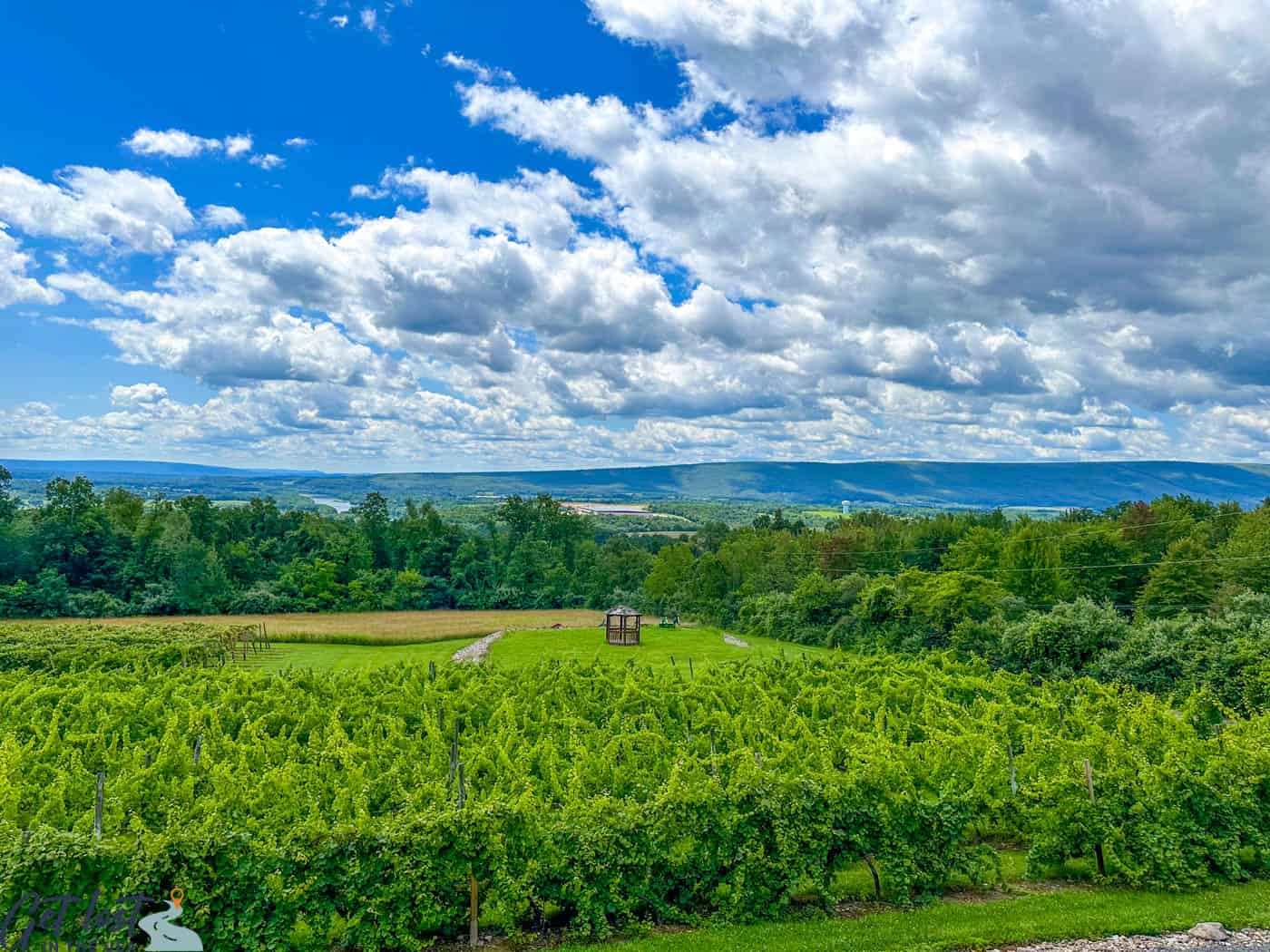 Other participants on the bootlegger trail include New Trail Brewing, Boom City Brewing, Riepstine's Pub & Brewery, Bald Birds Brewing Co., Nomad Distilling, and Oregon Hill Winery.
Indulge in Some Ice Cream
Eder's – 2242 PA-87, Montoursville
Eder's Ice Cream is a beloved local ice cream parlor. They've been scooping ice cream and satisfying sweet cravings for generations. And their serving sizes are humongous!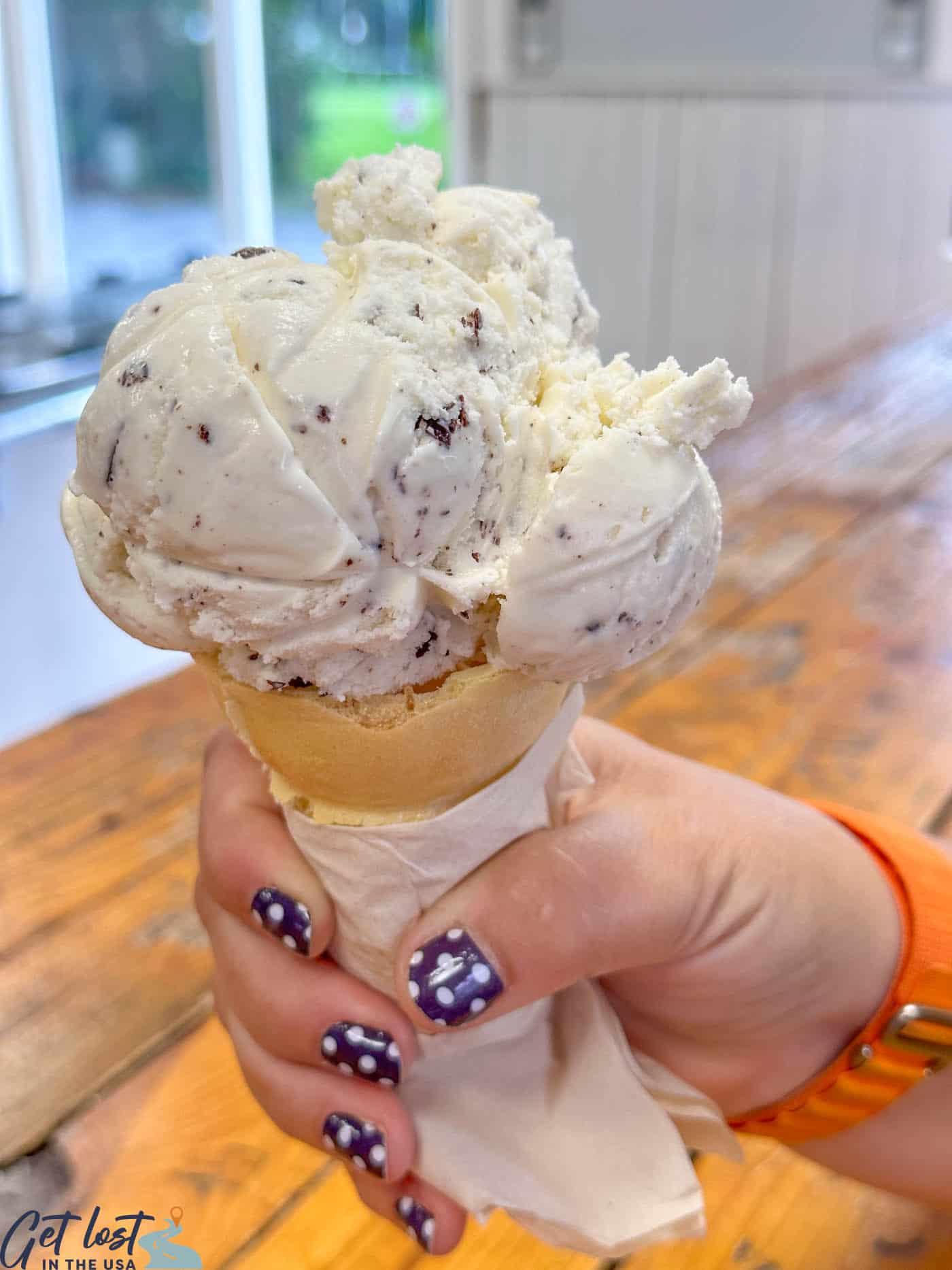 Get Wild With Reptiles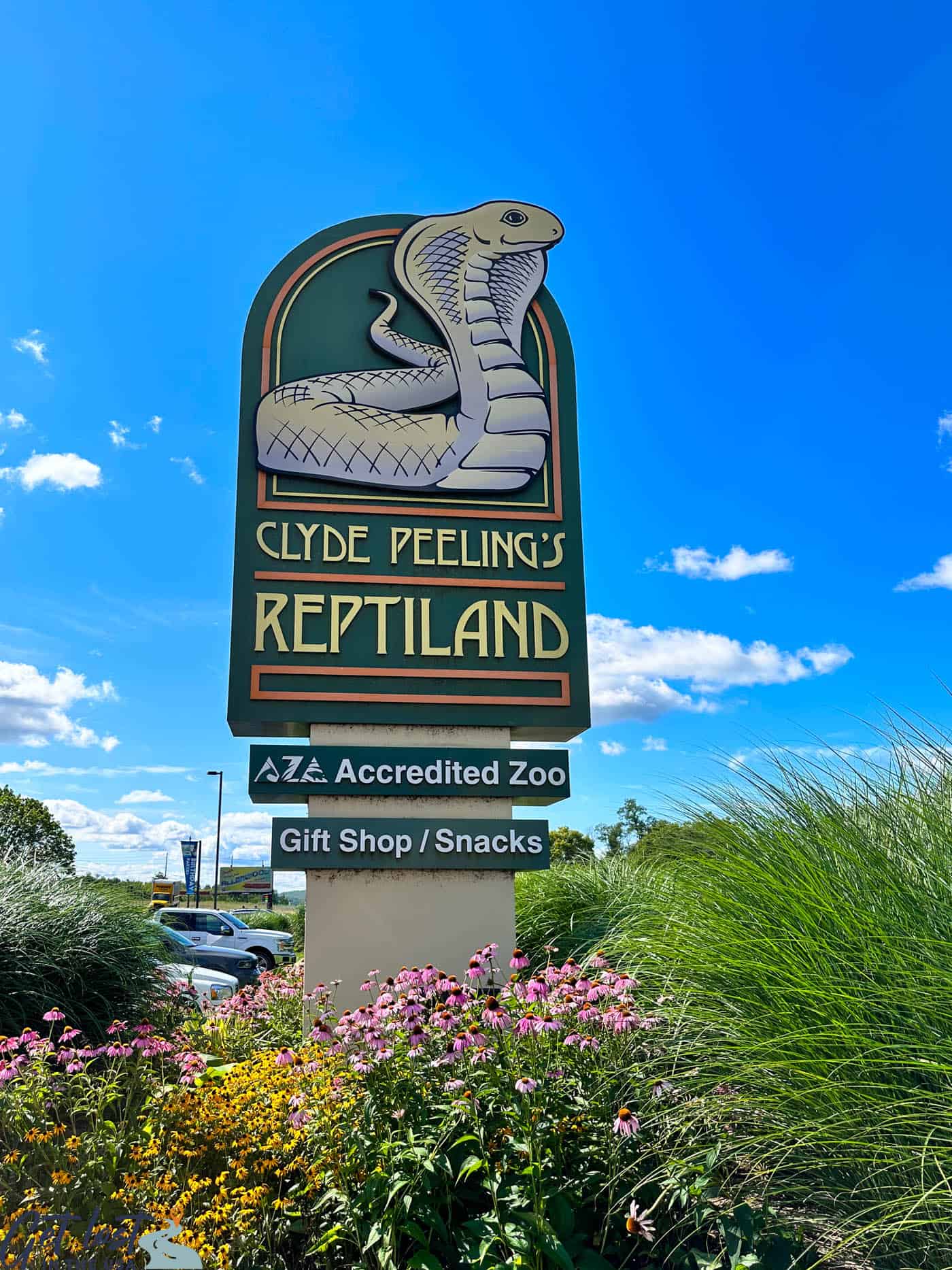 At Clyde Peeling's Reptiland, visitors take a captivating journey through the world of reptiles. Every creature is more fascinating than the next, from snakes, lizards, turtles, and alligators to first-time finds. This might be my favorite of all the fun things to do in Williamsport, PA.
It's not a huge place like the North Carolina Zoo or Riverbanks Zoo, so seeing all the critters and catching a show or animal talk in a single morning or afternoon is easy. You don't have to spend all day…but you could!
Take in the Scenic Vistas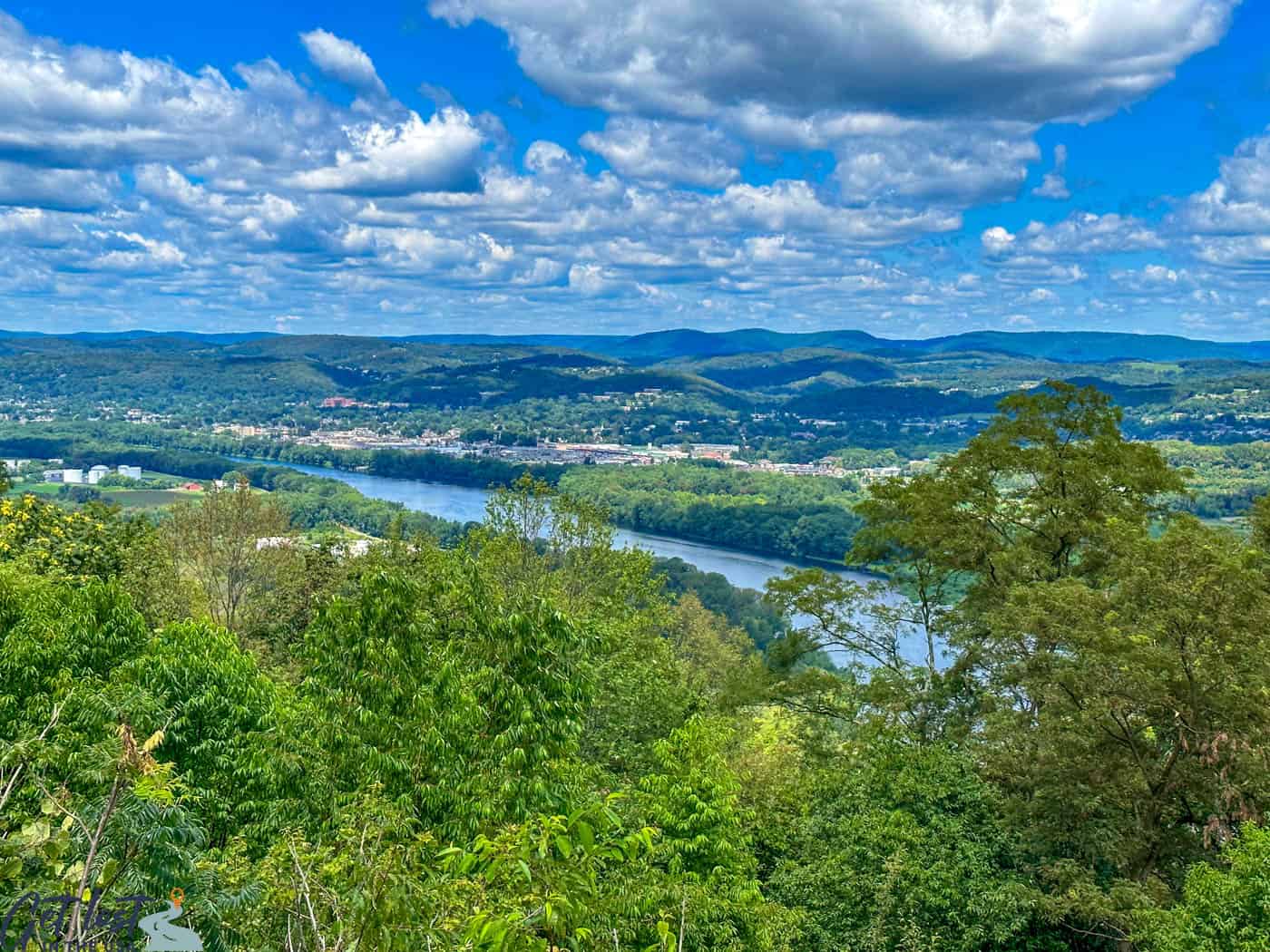 On returning to Williamsport after visiting Reptiland, don't miss the Montgomery Pike Scenic Overlook on the northbound side of US Route 15. The Montgomery Pike Overlook sits on Bald Eagle Mountain at a 1083-foot elevation, and the panoramic view of the Susquehanna Valley is breathtaking.
The overlook has viewfinders and picnic benches, so it's a great spot to hang out.
Tip: The overlook is ONLY accessible from the northbound lanes on US 15, which is why it's the perfect place to stop after leaving Reptiland—it's about 7 miles north of the reptile zoo and 3.5 miles south of Williamsport.
Explore the World of Little League Museum
525 Montgomery Pike (US 15), South Williamsport
Current Hours: Open Thurs-Mon 9-5
The World of Little League Museum is small but mighty! There are a variety of themed galleries, starting with Little League history and heritage.
One of my favorite exhibits was a collection of Little League pins. Trading pins is a HUGE deal during the Little League World Series! People go nuts for this stuff, spending hundreds of dollars on rare and limited-edition pins.
There are also some fun interactive challenges to test your baseball skills. Do you have what it takes?
Whether you're a huge sports fan deep into baseball or a casual enthusiast, the World of Little League Museum is a great attraction full of interesting things the entire family will enjoy.
Visit Original Field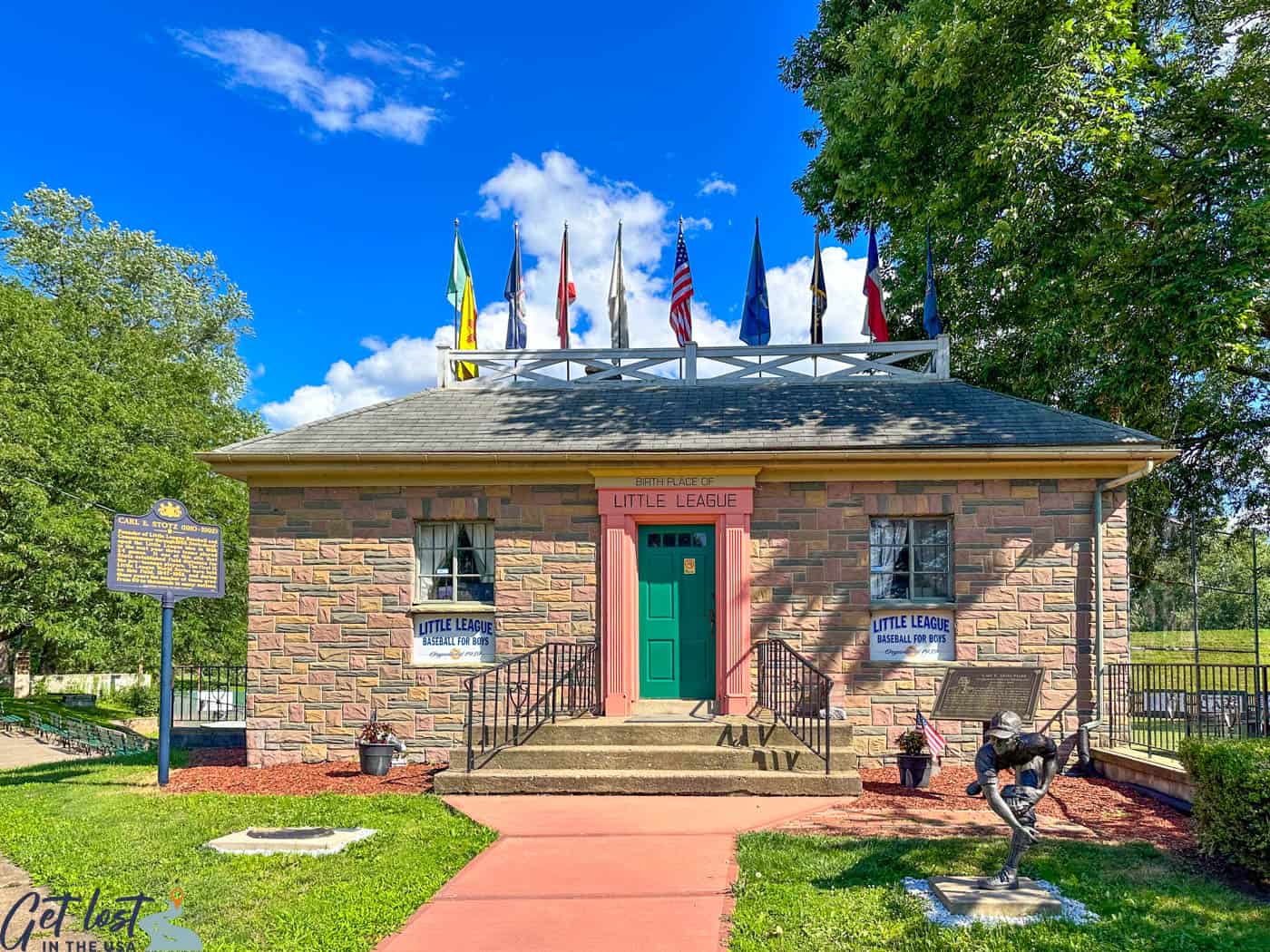 This historic baseball diamond is where it all began! The first Little League game took place on June 6, 1939. There are several historic signs and plaques and one of the 'Bases Loaded' statues at this location.
Take a Hiawatha Paddlewheel Riverboat Cruise
2205 Hiawatha Blvd., Williamsport
Get tickets!
From May through October, you can cruise leisurely along the West Branch of the Susquehanna River on the Hiawatha Paddlewheel Riverboat. The cruises depart from Susquehanna State Park in Williamsport. Themes range from the sightseeing cruise (with historic audio narration) to adults-only, kids' nights, brunch, dinner, Italian nite, and wing night cruises. They also have special events like murder mystery cruises.
Enjoy the natural scenery from the open-air top deck, enclosed lower deck (with A/C and a snack bar), or boat bow. If you're taking the sightseeing cruise (like I did), a recorded narration will play once you're underway. (If you're on the enclosed lower deck, an accompanying video will play.) It lasts about 20 minutes and gives an excellent overview of the connection between the Susquehanna River and the lumber industry's boom years.
Stroll the River's Edge
If you're looking for relaxing things to do in Williamsport, an early morning or late afternoon stroll along the West Branch Susquehanna River may be just what the doctor ordered. This 4.2-mile greenway runs along both sides of the river, and the scenery is stunning!
The Timber Trail loop (between the two bridges) features interpretive signs about the region's lumber heritage and a bronze wood hick sculpture—my favorite find on the greenway.
Let Out Your Inner Child
Kaos Fun Zone has everything and is open year-round! From Fly World, a giant trampoline park, to a bowling alley, arcade games, and a laser tag arena (the area's only). If you're hungry between activities, the Scorz Bar and Grill serves appetizers, entrees, and adult beverages.
If you're looking for a kids-only play center, check out Treasure Castle Playland in Williamsport. The indoor playground is open to the public and hosts special events like birthday parties.
Visit the World's Largest Outdoor Portrait Mural
At 96 ft x 24 ft, this landmark mural, entitled "Inspiration Lycoming County," is the world's largest outdoor portrait mural and an absolute must-see on the list of things to do in Williamsport, PA. The art features notable and inspiring people from Williamsport and Lycoming County, both past and present, who have positively impacted the community.
For a look at who some of these people are and how they play into the rich history of Lycoming County, check out this walking tour video by artist Michael Pilato. He points out some fascinating, intricate details.
Explore More of the City's Artsy Vibes
Take a stroll through downtown Williamsport and enjoy the public art on display. From intriguing murals to eye-catching sculptures, it's a great way to soak up the local culture.
Head to the corner of Market and West Third streets to see the "Bases Loaded" statue project. Twelve individual statues scattered on the four corners of Market Square pay tribute to the history of Little League. The home plate corner features the newest installation with the likenesses of Cy Young, Jackie Robinson, and President Bush behind the backstop.
There are two other Bases Loaded statues: one is at Original Field, and one is at Muncy Bank Ballpark (Bowman Field), where the Williamsport Crosscutters play ball.
Downtown Williamsport is very walkable and has a lot of surprises when you walk around and explore. There are also some great eateries with delicious food!
Pop Into the Visitor Center
For more ideas on things to do in Lycoming County, the Lycoming County Visitors Center is a great resource. Housed in a beautiful historic bank building, it's a treat to see! The helpful staff can provide ideas for plenty of things to keep you busy on your next trip. You can also rent bikes and purchase awesome Williamsport and Little League apparel and souvenirs.
Where to Stay in Williamsport
I recommend any of the following hotels in Williamsport, PA. Check rates and dates! Keep in mind that downtown locations book up quickly.
Things to Do in Lycoming County for Outdoor Enthusiasts
If you love the great outdoors and want to focus on some of the outdoor activities in Lycoming County, stay tuned for upcoming posts where I'll be featuring beautiful waterfalls, local and state parks, hiking trails, and more.